Movies Similar to the Stand in (2020)
Movies similar to The Stand in (2020).
22 items, 656 votes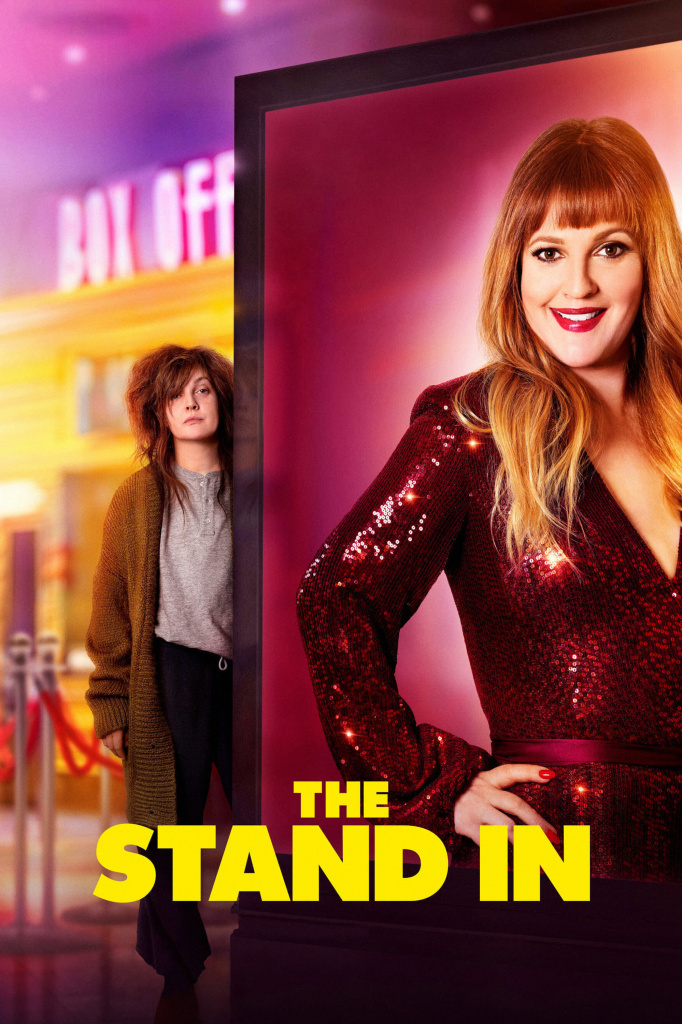 1
The Princess Switch (2018)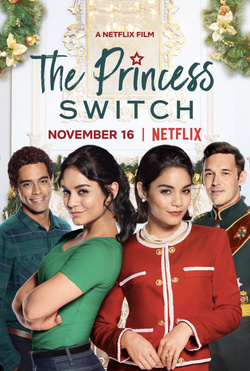 Starring:
Vanessa Hudgens, Sam Palladio, Nick Sagar, Alexa Adeosun
Genres:
Comedy, Drama, Family
Stacy DeNovo is a talented young baker who runs a successful pastry shop in Chicago with her lifelong friend Kevin.
2
He's Way More Famous Than You (2013)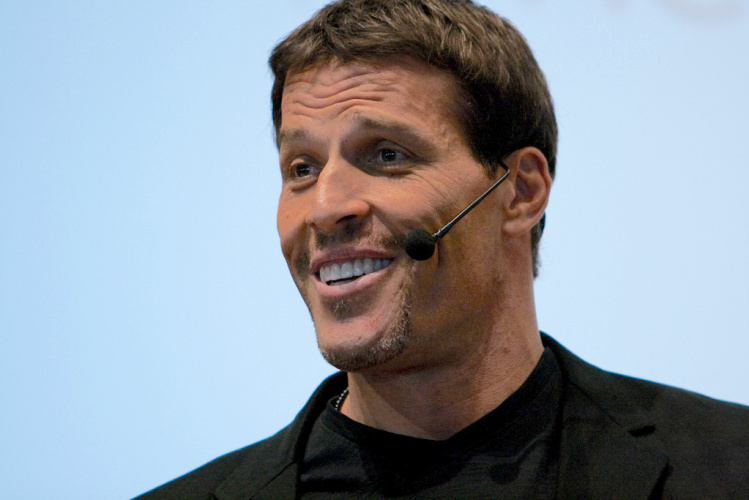 Starring:
Halley Feiffer, Ryan Spahn, Ashlie Atkinson, Michael Ausiello
When once-up-and-coming indie film starlet Halley Feiffer loses her boyfriend, her agent and her career in one fell swoop she finally realizes that something has got to change.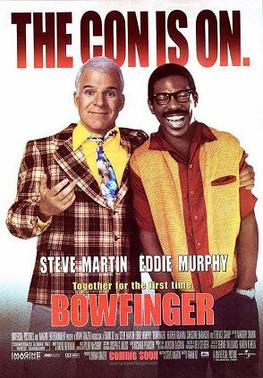 Starring:
Steve Martin, Eddie Murphy, Heather Graham, Christine Baranski
B movie film producer Bobby Bowfinger has saved up to direct a movie for his entire life—he now has $2,184 to pay for production costs.

Starring:
Alice Foulcher, Rowan Davie, Belinda Misevski, Richard Davies
That's Not Me is an Australian independent comedy film directed by Gregory Erdstein. It was filmed between 2015 and 2016 in Melbourne, Australia, and Los Angeles, US.
5
Cheech & Chong's the Corsican Brothers (1984)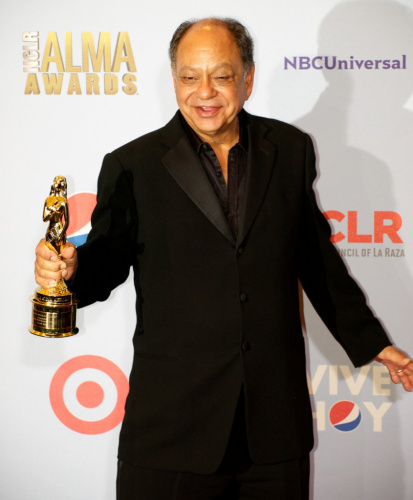 Starring:
Cheech Marin, Tommy Chong, Roy Dotrice, Shelby Chong
Los Guys, a rockabilly band, has developed a racket playing loud music on the streets of France and accepting payment for them to stop playing.
6
Taking Care of Business (1990)

Starring:
Jim Belushi, Charles Grodin, Anne De Salvo, Loryn Locklin
A convicted car thief and diehard Chicago Cubs fan, Jimmy Dworski (Belushi) wins tickets to the World Series.

Starring:
Ryan Dunn, April Scott, Gerard Haitz, Noam Harary
Living Will is an American comedy film starring Ryan Dunn, Gerard Haitz and April Scott.
8
Born in East L.A. (1987)

Starring:
Cheech Marin, Daniel Stern, Paul Rodriguez, Kamala Lopez
Rudy Robles (Cheech Marin) is told by his mother to pick up his cousin Javier (Paul Rodriguez) at a factory before she and his sister leave for Fresno.
9
Office Christmas Party (2016)

Starring:
Jason Bateman, Olivia Munn, T.J. Miller, Jennifer Aniston
In December 2016, Josh Parker (Jason Bateman), Chief Technical Officer of Zenotek's Chicago branch, meets with his lawyer, Ezra (Matt Walsh), to finalize his divorce in time for the holidays.

Starring:
Blake Freeman, Mindy Sterling, Jason Mewes, Matt Shively
Four friends face down a mace-spraying mother, a 1980s arcade champ, and Casper Van Dien in their quest to take the top prize at the Cyberbowl Video Game Championship in Los Angeles, and prove that all of those hours playing Xbox were spent wisely.
11
This Is the End (2013)

Starring:
James Franco, Jonah Hill, Seth Rogen, Jay Baruchel
Jay Baruchel arrives in Los Angeles to visit old friend and fellow Canadian actor Seth Rogen, who invites him to a housewarming party hosted by James Franco.

Starring:
Louie Anderson, Richard Lewis, Richard Belzer, Franklyn Ajaye
Thirty years ago Louie Anderson was the leader of a group of Cub Scouts, Den 7: "The Owl Patrol", consisting of himself, neurotic Richard, ladies man Belz, smooth talking Franklin and surfer dude Tim.

Starring:
Ben Stiller, Drew Barrymore, Eileen Essell, Harvey Fierstein
Alex Rose and Nancy Kendricks are a young, professional, married New York couple in search of their dream home.

Starring:
Scott Eastwood, Malcolm McDowell, Chris Kattan, Jamie Kennedy
Drew (Scott Eastwood) signs up for an acting class at the famous Star Academy in Hollywood after falling for aspiring actress Nikki.
15
My Big Fat Independent Movie (2005)

Starring:
Paget Brewster, Neil Barton, Eric Hoffman, Darren Keefe Reiher
A black man molesting a white man who has trouble remembering events for more than 15 minutes at a time.
16
Between Two Ferns: the Movie (2019)

Starring:
Zach Galifianakis, Matthew McConaughey, Rekha Shankar, Olivia Mekdara
Between Two Ferns: The Movie is a 2019 American comedy film directed by Scott Aukerman and starring Zach Galifianakis that acts as a spin-off of the web series of the same name.
17
The Best and the Brightest (2010)

Starring:
Neil Patrick Harris, Amelia Talbot, Bonnie Somerville, Nina Hodoruk
The film opens with Jeff (Neil Patrick Harris) and Sam (Bonnie Somerville) moving from Delaware into New York City with their five-year-old daughter Beatrice.
18
Attack of the 5 Ft. 2 Women (1994)

Starring:
Julie Brown, Newell Alexander, Lisa Arch, Celia J. Arden
National Lampoon's Attack of the 5 Ft. 2 In.

Starring:
Woody Harrelson, David Cross, Dennis Farina, Cheryl Hines
Jack Faro (Woody Harrelson) is a recovering drug addict who, after many relapses, decides to move into a rehabilitation facility full-time.

Starring:
Heather Ann Davis, Eric Callero, Frank Pacheco, Michael Adam Hamilton
One night, a young man named Ronald (Michael Hamilton) is attacked by an unseen assailant, and during the course of the attack he loses his shirt, then one of his teeth, and gains a tattoo.