More Movies Like Start the Revolution Without Me (1970)
Movies similar to Start the Revolution Without Me (1970).
28 items, 928 votes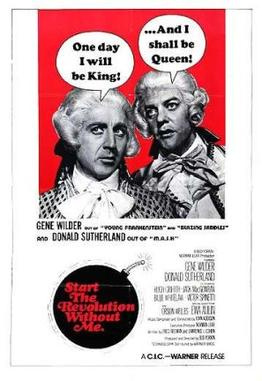 1
Cheech & Chong's the Corsican Brothers (1984)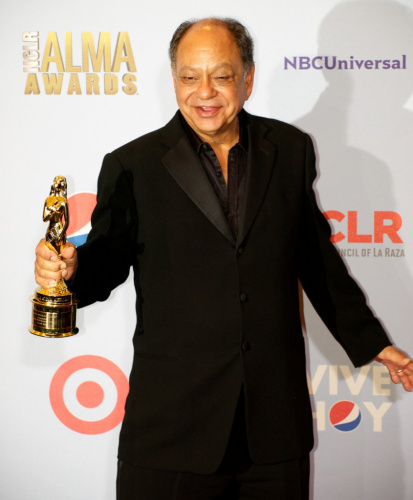 Starring:
Cheech Marin, Tommy Chong, Roy Dotrice, Shelby Chong
Los Guys, a rockabilly band, has developed a racket playing loud music on the streets of France and accepting payment for them to stop playing.
2
The Brothers Solomon (2007)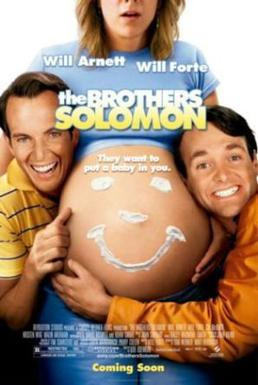 Starring:
Will Arnett, Will Forte, Jenna Fischer, Chi McBride
John and Dean are two sheltered happy-go-lucky brothers who want nothing more than to please their ailing father.

Starring:
Michel Blanc, Carole Bouquet, Philippe Noiret, Josiane Balasko
Michel Blanc is a great film actor.

Starring:
Bette Midler, Lily Tomlin, Fred Ward, Edward Herrmann
In 1948, wealthy businessman Hunt Shelton and his pregnant wife are lost in rural West Virginia when Mrs. Shelton goes into labor near the town of Jupiter Hollow.
5
History of the World: Part I (1981)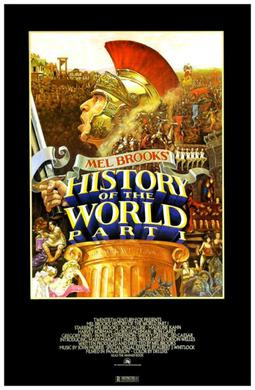 Starring:
Mel Brooks, Gregory Hines, Dom DeLuise, Madeline Kahn
Genres:
Comedy, History, Musical
The film, is a parody of the historical spectacular film genre anthology, including the sword and sandal epic and the period costume drama subgenres.
6
Young Frankenstein (1974)

Starring:
Gene Wilder, Madeline Kahn, Marty Feldman, Peter Boyle
Young Frankenstein is a 1974 American comedy horror film directed by Mel Brooks and starring Gene Wilder as the title character, a descendant of the infamous Dr.
7
The Twelve Chairs (1970)

Starring:
Mel Brooks, Ron Moody, Frank Langella, Dom DeLuise
In the Soviet Union in 1927, Ippolit Matveyevich Vorobyaninov, an impoverished aristocrat from Imperial Russia now working as a local village bureaucrat, is summoned to the deathbed of his mother-in-law.

Starring:
Kurt Russell, Jack Warden, Gerrit Graham, Frank McRae
Rudy Russo is a young and cunning car salesman in Mesa with aspirations of running for the state Senate.
9
The World's Greatest Lover (1977)

Starring:
Gene Wilder, Carol Kane, Dom DeLuise, Fritz Feld
In the silent film era, Rainbow Studios executives figure they are losing revenue to a rival studio because they don't have Rudolph Valentino.
10
Everything You Always Wanted to Know About Sex * but Were Afraid to Ask (1972)

Starring:
Woody Allen, Gene Wilder, Louise Lasser, John Carradine
Everything You Always Wanted to Know About Sex* (*But Were Afraid to Ask) is a 1972 American sex comedy film directed by Woody Allen.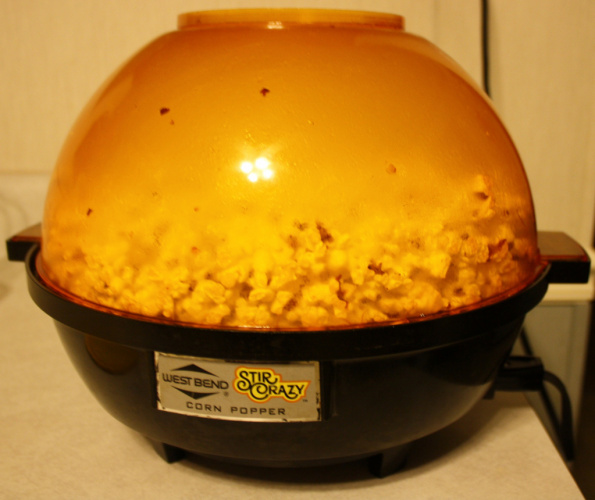 Starring:
Gene Wilder, Richard Pryor, Georg Stanford Brown, JoBeth Williams
Aspiring actor Harry Monroe (Pryor) is working as a waiter in a rich man's house, but is fired when the cooks accidentally use his stash of marijuana as oregano at a dinner party.

Starring:
Oliver Platt, Stanley Tucci, Walker Jones, Jessica Walling
The Impostors is a 1998 American farce motion picture directed, written and produced by Stanley Tucci, starring Oliver Platt, Tucci, Alfred Molina, Tony Shalhoub, Steve Buscemi, and Billy Connolly.
13
Haunted Honeymoon (1986)

Starring:
Gene Wilder, Gilda Radner, Dom DeLuise, Jonathan Pryce
Larry Abbot (Wilder) and Vickie Pearle (Radner) are performers on radio's "Manhattan Mystery Theater" who decide to get married.
14
Flirting with Disaster (1996)

Starring:
Ben Stiller, Patricia Arquette, Téa Leoni, Mary Tyler Moore
Mel Coplin and his wife, Nancy, live in New York, near Mel's neurotic, Jewish, adoptive parents, Ed and Pearl Coplin.
15
Steal Big Steal Little (1995)

Starring:
Andy Garcia, Alan Arkin, Rachel Ticotin, Joe Pantoliano
Mild-mannered, unassuming Ruben Martinez has a slick, unscrupulous twin brother who now goes by the name Robby Martin.

Starring:
Daniel Day-Lewis, Harry Dean Stanton, Kent Broadhurst, Maury Chaykin
Stars and Bars is a 1988 American comedy film directed by Pat O'Connor and starring Daniel Day-Lewis. It is based on William Boyd's 1984 book of the same name.

Starring:
John Turturro, Bob Nelson, Mel Smith, Nancy Marchand
After the death of tycoon and philanthropist Oscar Winterhaven Oglethorpe, a ballet company is founded in his name by his widow, Lillian (Nancy Marchand).
18
See No Evil, Hear No Evil (1989)

Starring:
Richard Pryor, Gene Wilder, Joan Severance, Kevin Spacey
Wally Karew (Richard Pryor), a blind man, and Dave Lyons (Gene Wilder), a deaf man, meet when Wally applies for a job in Dave's New York City concession shop.

Starring:
Sinbad, Phil Hartman, Kim Greist, Kim Murphy
Kevin Franklin (Sinbad) is an inner city Pittsburgh native; raised in an orphanage, he has delusions of grandeur, and talks about getting rich and driving a Porsche one day.
20
Born in East L.A. (1987)

Starring:
Cheech Marin, Daniel Stern, Paul Rodriguez, Kamala Lopez
Rudy Robles (Cheech Marin) is told by his mother to pick up his cousin Javier (Paul Rodriguez) at a factory before she and his sister leave for Fresno.