Movies Most Similar to Horrible Histories: the Movie - Rotten Romans (2019)
Movies similar to Horrible Histories: the Movie - Rotten Romans (2019).
16 items, 423 votes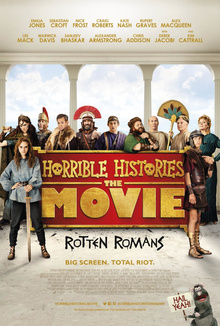 1
History of the World: Part I (1981)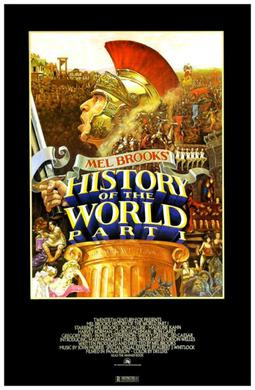 Starring:
Mel Brooks, Gregory Hines, Dom DeLuise, Madeline Kahn
Genres:
Comedy, History, Musical
The film, is a parody of the historical spectacular film genre anthology, including the sword and sandal epic and the period costume drama subgenres.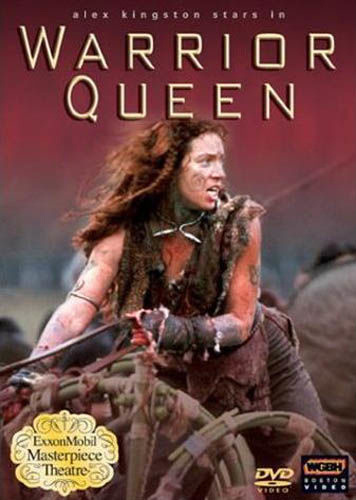 Starring:
Alex Kingston, Steven Waddington, Emily Blunt, Leanne Rowe
Genres:
Action, Drama, History
Boudica, the Warrior Queen of Britain, leads her tribe into rebellion against the Roman Empire and the mad Emperor of Rome Nero.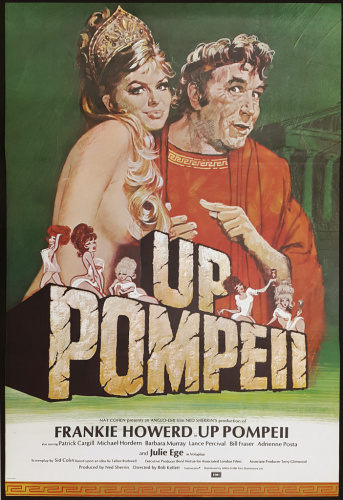 Starring:
Frankie Howerd, Patrick Cargill, Bill Fraser, Michael Hordern
Lurcio (Frankie Howerd) becomes the inadvertent possessor of a scroll bearing all the names of the proposed assassins of Nero (Patrick Cargill).

Starring:
Mathew Baynton, Simon Farnaby, Martha Howe-Douglas, Jim Howick
Genres:
Comedy, Family, History
Bill is a 2015 British family adventure comedy film from the principal performers behind children's TV series Horrible Histories and Yonderland.
5
Asterix and Obelix Vs. Caesar (1999)

Starring:
Christian Clavier, Gérard Depardieu, Roberto Benigni, Michel Galabru
Genres:
Adventure, Comedy, Family
Julius Caesar is celebrating his victory over all of Gaul, but Lucius Detritus has kept from him that one village has managed to resist them.
6
The Brady Bunch in the White House (2002)

Starring:
Shelley Long, Gary Cole, Chad Doreck, Autumn Reeser
Bobby finds a winning lottery ticket but Mike insists that it be returned to the rightful owner.

Starring:
Alexandra Jiménez, Sílvia Abril, Carlos Areces, Laia Alda
Ramira (Alexandra Jiménez) works in Laura's house (Silvia Abril) as maid and nanny of her kids: Simeón and Ofendia (Óscar Lara & Laia Alda).

Starring:
Michael Fassbender, Dominic West, Olga Kurylenko, Andreas Wisniewski
Genres:
Action, Drama, History
The Roman Empire has been unable to fully conquer Britain, reaching a harsh stalemate in the North.

Starring:
Kit Harington, Emily Browning, Kiefer Sutherland, Adewale Akinnuoye-Agbaje
Genres:
Action, Adventure, Drama
In northern Britannia, 62 AD, a tribe of Celtic horsemen is brutally wiped out by Romans led by Corvus (Kiefer Sutherland).

Starring:
Eric Stoltz, Skyler Gisondo, Kristin Chenoweth, Bruce Dern
Genres:
Comedy, Family, Romance
Two high school outsiders join forces in an attempt to overtake the local school board.

Starring:
Jodie Foster, Scott Baio, Florence Garland, John Cassisi
Genres:
Comedy, Crime, Family
Bugsy Malone is a 1976 gangster musical comedy film written and directed by Alan Parker. The film was Parker's feature film directorial debut.
12
Pompeii: the Last Day (2003)

Starring:
Alisdair Simpson, Tim Pigott-Smith, Jim Carter, Jonathan Firth
The documentary tells the story of the eruption of Mount Vesuvius from the point of view of assorted inhabitants of Pompeii and Herculaneum whose names and occupations are known, including a local politician and his family, a fuller, his wife, and two gladiators.
13
The Meaning of Life (1983)

Starring:
John Cleese, Terry Gilliam, Eric Idle, Terry Jones
A group of fish in a posh restaurant's tank swim together casually, until they look at the customers outside of the tank and see their friend Howard being eaten.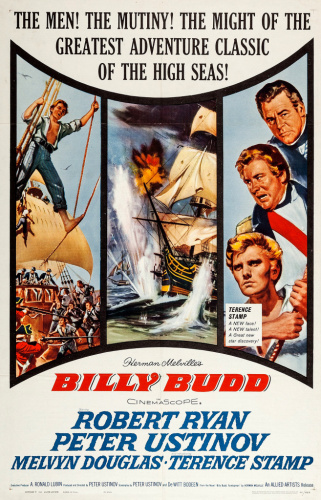 Starring:
John Alderton, Deryck Guyler, Noel Howlett, Joan Sanderson
Mr.

Starring:
Jack Huston, Toby Kebbell, Rodrigo Santoro, Nazanin Boniadi
Genres:
Action, Adventure, Drama
A Jewish nobleman, Judah Ben-Hur, and his adopted Roman brother Messala are best friends despite their different origins.
16
Recipe for Disaster (2003)

Recipe(s) for Disaster may refer to: Recipe for Disaster (album), 2005 album by Brand New Sin Recipe for Disaster (book), 1994 novel by Lillian Tindyebwa Recipes for Disaster, 2004 book by CrimethInc.