Movies Similar to Samson (2018)
Movies similar to Samson (2018).
26 items, 859 votes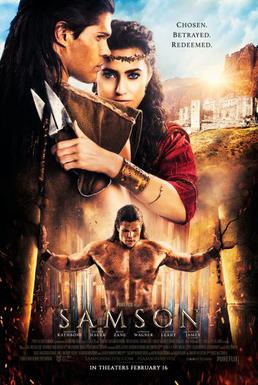 1
King Arthur: Legend of the Sword (2017)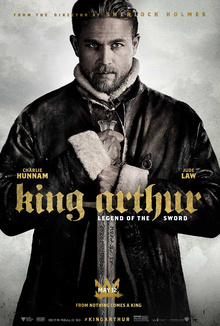 Starring:
Charlie Hunnam, Astrid Bergès-Frisbey, Jude Law, Djimon Hounsou
Genres:
Action, Adventure, Drama
Mordred, an iron-fisted warlock, and his armies lay siege to Camelot, seeking to establish the dominance of mages over humankind.
2
American Ninja 4: the Annihilation (1990)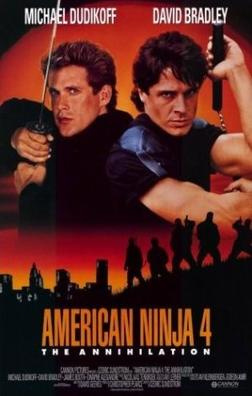 Starring:
Michael Dudikoff, David Bradley, James Booth, Dwayne Alexandre
A Delta Force unit attempts to escape from a pursuing group of ninja in a foreign country but most are killed and the rest are captured.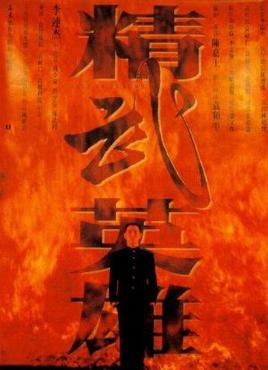 Starring:
Jet Li, Shinobu Nakayama, Siu-Ho Chin, Billy Chow
Chen Zhen attends class in Kyoto University when thugs from the Black Dragon Clan burst in and attempt to force him out because he is Chinese.

Starring:
Vin Diesel, Eiza González, Sam Heughan, Toby Kebbell
Genres:
Action, Drama, Sci-Fi
After leading a successful rescue operation of hostages in Mombasa, U. S.

Starring:
Peter Fonda, Gino Franco, Harry Northup, Philip Carey
Fighting Mad is a 1976 film directed by Jonathan Demme, about an Arkansas farmer played by Peter Fonda who uses Guerrilla tactics against corrupt land developers evicting him and his neighbors in order to stripmine their land.

Starring:
Russell Crowe, Jennifer Connelly, Anthony Hopkins, Emma Watson
Genres:
Action, Adventure, Drama
As a young boy, Noah sees his father, Lamech, killed by a young Tubal-cain. Years later, an adult Noah lives with his wife, Naameh, and their sons Shem, Ham, and Japheth.
7
Exodus: Gods and Kings (2014)

Starring:
Christian Bale, Joel Edgerton, Ben Kingsley, Sigourney Weaver
Genres:
Action, Adventure, Drama
In 1300 BC, Moses, a general and accepted member of the Egyptian royal family, prepares to attack an encamped Hittite army with Prince Ramesses at Kadesh.
8
American Ninja 2: the Confrontation (1987)

Starring:
Michael Dudikoff, Steve James, Larry Poindexter, Gary Conway
Genres:
Action, Comedy, Drama
Now US Army Rangers, Joe Armstrong and Curtis Jackson are sent to a remote Caribbean island to aid the Marine Corps in investigating the disappearance of many of its Marines.
9
300: Rise of an Empire (2014)

Starring:
Sullivan Stapleton, Eva Green, Lena Headey, Hans Matheson
Queen Gorgo of Sparta tells her men about the Battle of Marathon, in which King Darius of Persia was killed by General Themistocles of Athens ten years earlier.
10
The Passion of the Christ (2004)

Starring:
Jim Caviezel, Monica Bellucci, Maia Morgenstern, Christo Jivkov
The Passion of the Christ is a 2004 American biblical drama film produced, co-written and directed by Mel Gibson and starring Jim Caviezel as Jesus of Nazareth, Maia Morgenstern as the Virgin Mary, and Monica Bellucci as Mary Magdalene.
11
American Ninja 3: Blood Hunt (1989)

Starring:
David Bradley, Steve James, Marjoe Gortner, Michele B. Chan
A powerful terrorist known as "The Cobra" (Marjoe Gortner), has infected Sean Davidson, the American ninja, with a deadly virus as human guinea pigs in his biological warfare experiments.

Starring:
Shô Kosugi, Jean-Claude Van Damme, Doran Clark, Bruce French
Ken Tani (Shō Kosugi), a martial artist and special operative for the American government codenamed "Black Eagle", is summoned by his superiors after an F-111 carrying an experimental black ops laser tracking device was shot down over Malta by Russian forces.

Starring:
Steve Austin, Walton Goggins, Laura Vandervoort, Donnelly Rhodes
Released on parole after serving four of seven years in prison for second degree manslaughter, John Brickner (Steve Austin) moves to Seattle, where he gets a job as a construction worker during the day and a bouncer at a bar at night.

Starring:
Chris Hemsworth, Isabel Lucas, Josh Hutcherson, Josh Peck
An introductory montage shows the fallout of an economic crisis in the European Union and a weakened NATO alliance, amid increasing cooperation between an increasingly militant North Korea and ultranationalist-controlled Russia.

The 2nd is a 2020 American action thriller film directed by Brian Skiba and starring Ryan Phillippe and Casper Van Dien.
16
The Book of Esther (2013)

Starring:
Jen Lilley, Linda Bisesti, John Clement, Kass Connors
In Shushan, the capital of the Persian Empire, in the year 482 B. C. a Jew named Mordecai tells his young niece, Hadassah, about a strange dream he had.

Starring:
Michael Paré, Claudette Mink, Jan-Michael Vincent, Billy Drago
The film starts with a footage of a group of terrorists modifying toy guns to a real gun which can easily pass through a metal detector at Athens Airport.
18
The Man with the Iron Fists (2012)

Starring:
Russell Crowe, Cung Le, Lucy Liu, RZA
The Man with the Iron Fists is a 2012 American martial arts film directed by RZA and written by RZA and Eli Roth.
19
Lone Wolf and Cub: Baby Cart to Hades (1972)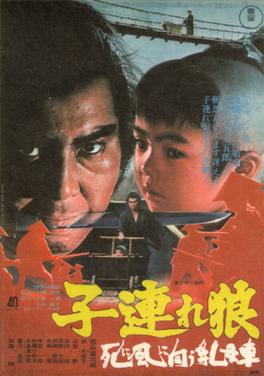 Starring:
Tomisaburô Wakayama, Gô Katô, Yûko Hama, Isao Yamagata
Ogami Ittō, the disgraced former shōgun's executioner or Kogi Kaishakunin, is traveling by river on a boat with his young son Daigoro floating behind in the baby cart.
20
Death Before Dishonor (1987)

Starring:
Fred Dryer, Brian Keith, Joseph Gian, Sasha Mitchell
Gunnery Sergeant Burns is in charge of the Marine Security Guard detachment at a United States embassy in the Middle East.