Most Similar Movies to Chrome and Hot Leather (1971)
Movies to watch if you like Chrome and Hot Leather (1971).
14 items, 385 votes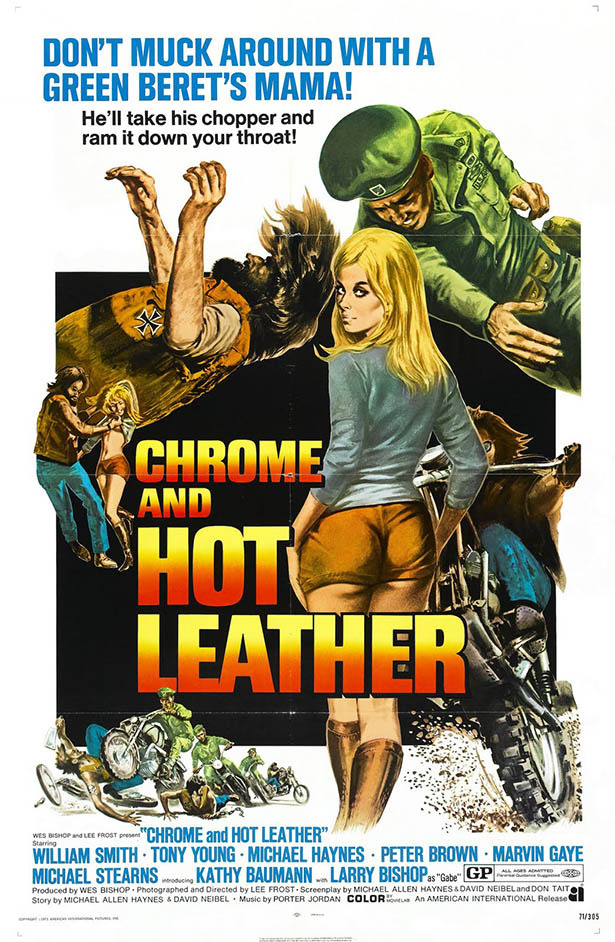 1
Angels Hard as They Come (1971)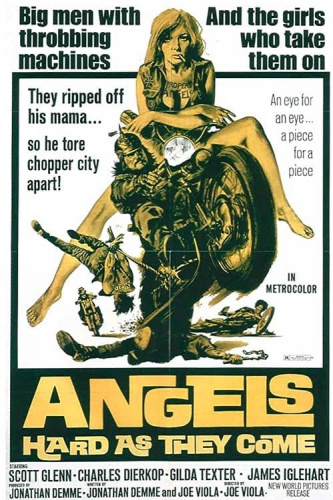 Genres:
Action, Drama, Thriller
Long John (Scott Glenn), Juicer (Don Carrara), and Monk (James Iglehart) are members of the Angels motorcycle gang.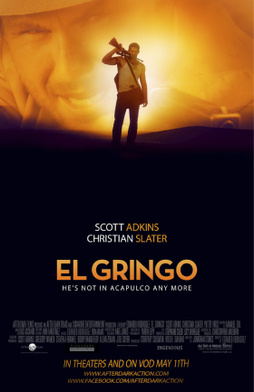 Starring:
Scott Adkins, Petar Bachvarov, Zachary Baharov, Mimoza Bazova
Following an ambush in which he is wounded, and his undercover DEA partners are killed, The Man escapes into Mexico with a case holding two million dollars, and arrives in the dusty town of El Fronteras.

Starring:
Joe Namath, Ann-Margret, William Smith, Jennifer Billingsley
Genres:
Action, Comedy, Drama
C. C. Ryder falls in with a biker gang in the desert, and then rescues Ann from trouble with the same gang. There next occurs a motocross race tied in with a fashion shoot.
4
Eye of the Tiger (1986)

Starring:
Gary Busey, Yaphet Kotto, Seymour Cassel, Bert Remsen
Eye of the Tiger is a 1986 American action drama film directed by Richard C.
5
American Ninja 4: the Annihilation (1990)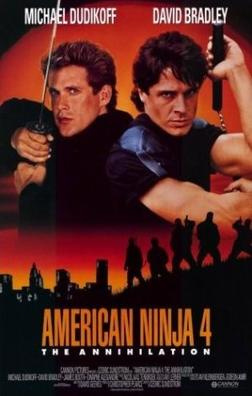 Starring:
Michael Dudikoff, David Bradley, James Booth, Dwayne Alexandre
A Delta Force unit attempts to escape from a pursuing group of ninja in a foreign country but most are killed and the rest are captured.

Starring:
Ken Wahl, Nancy Allen, Robert Culp, Stan Shaw
Genres:
Action, Drama, Thriller
A homicidal maniac is on the loose in Los Angeles, killing motorists at random with his "death car".

Starring:
George Kennedy, Richard Lynch, Karen Black, Claudia Udy
Ben Stryker (Lance Henriksen), a former soldier, is riding on his motorcycle in the desert, on his way to see his friend Tick Rand (George Kennedy) in the small town of Aqua Dulce, Texas.

Starring:
Billy Wirth, Kevin Dillon, Tim Sampson, Jimmie Ray Weeks
A group of re-enactors attempt to stage a 100th-anniversary battle between US Cavalry and Blackfeet Indians.
9
Road of No Return (2009)

Starring:
Michael Madsen, David Carradine, Michael Blain-Rozgay, Ernest Anthony
Follows the final nine days in the lives of four hit men who are secretly brought together in a covert operation to fight the nation's drug trafficking epidemic.

A Native American woman (Rachel McLish) is framed for the murder of her parents and forced to flee her reservation.

Starring:
Jim Brown, Stella Stevens, Rip Torn, Cameron Mitchell
Genres:
Action, Crime, Drama
Slaughter is a 1972 blaxploitation film directed by Jack Starrett and starring Jim Brown as a former Green Beret captain seeking revenge for a murder.
12
Excessive Force II: Force on Force (1995)

Starring:
Mandingo Warrior, Bradford Tatum, David Hugghins, Rick Tyler Barnes
Harly Cordell is an agent looking for revenge against her ex-boyfriend, now a criminal, who tried to kill her by shooting her in the head.
13
One Down, Two to Go (1982)

Starring:
Fred Williamson, Jim Brown, Jim Kelly, Richard Roundtree
One Down, Two to Go is a 1982 American blaxploitation film written and directed by Fred Williamson and starring Williamson, Jim Brown, Richard Roundtree and Jim Kelly.
14
Northville Cemetery Massacre (1976)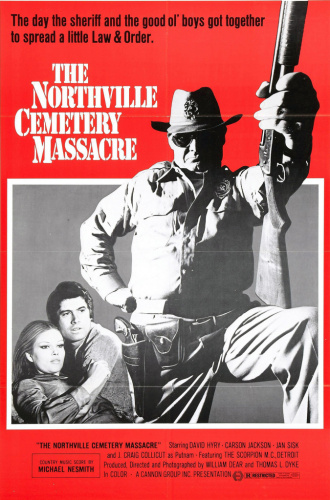 Starring:
David Hyry, J. Craig Collicut, Carson Jackson, Jan Sisk
Genres:
Action, Crime, Drama
An outlaw motorcycle club commits illegal acts, but only to make a point against police corruption.