Movies You Should Watch If You Like C.C. & Company (1970)
11 items, 281 votes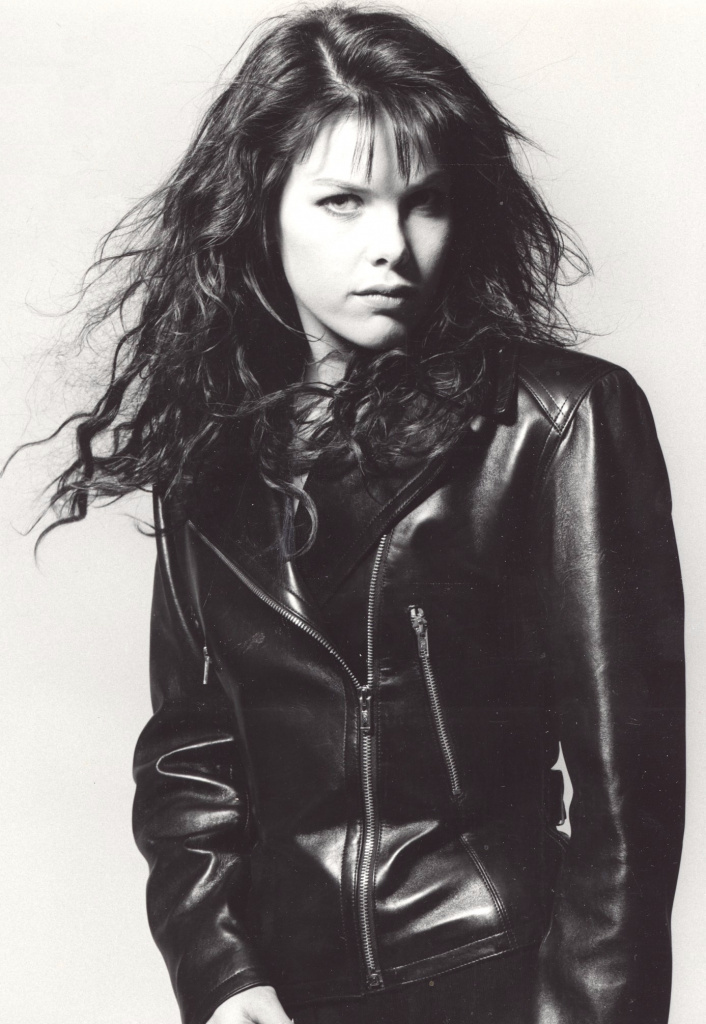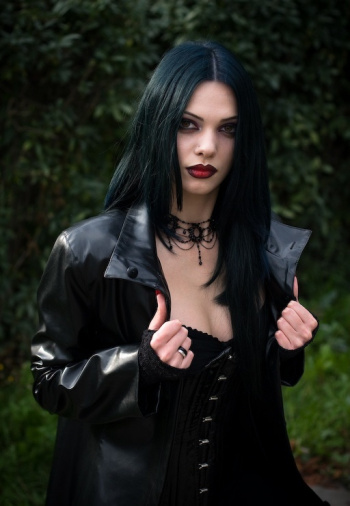 1
Leather Jackets (1991)
Starring:

D.B. Sweeney, Bridget Fonda, Judi Trevor, Cary Elwes

Leather Jackets is a 1992 film directed and written by Lee Drysdale. It was shot on Highland Park, Los Angeles, California in 1990. However, it was released in 1992.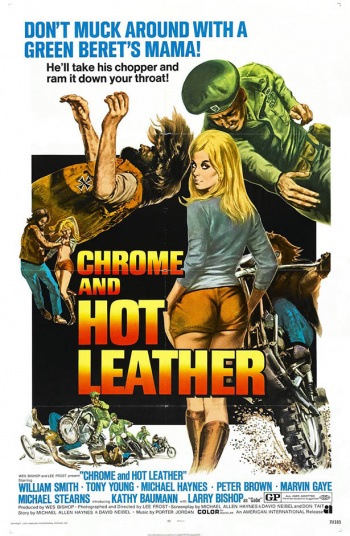 2
Chrome and Hot Leather (1971)
Starring:

William Smith, Tony Young, Michael Haynes, Peter Brown

When the fiancee of a US Special Forces Vietnam Veteran sergeant is killed by bikers, he and three fellow Green Berets ride out for revenge.

3
The FP (2011)
Starring:

Jason Trost, Lee Valmassy, Art Hsu, Caitlyn Folley

Genres:

Action, Comedy, Drama

The FP is a 2011 American comedy film written and directed by Brandon and Jason Trost.

4
Shoot the Hero (2010)
Starring:

Jason Mewes, Samantha Lockwood, Danny Trejo, Nick Nicotera

A 30-something couple unintentionally become involved in a botched jewel heist while shopping for wedding rings.

5
Born to Ride (2011)
Starring:

Casper Van Dien, Patrick Muldoon, William Forsythe, Theresa Russell

Born to Ride is a 1991 film directed by Graham Baker. The film was released on May 3, 1991 and starred John Stamos as a biker turned military Corporal.

6
Any Which Way You Can (1980)
Starring:

Clint Eastwood, Sondra Locke, Geoffrey Lewis, William Smith

Two years after throwing his fight with Tank Murdock, Philo Beddoe is still fighting in underground bare-knuckle boxing matches to make money on the side.

7
Hurricane Smith (1992)
Starring:

Carl Weathers, Jürgen Prochnow, Cassandra Delaney, Tony Bonner

Hurricane Smith (also known as Dead on Delivery) is a 1992 Australian action film directed by Colin Budds and starring Carl Weathers as an American oil field worker named Billy 'Hurricane' Smith who travels to Australia on a quest to rescue his sister, where he gets mixed up with drug smugglers.

8
Angels Hard as They Come (1971)
Genres:

Action, Drama, Thriller

Long John (Scott Glenn), Juicer (Don Carrara), and Monk (James Iglehart) are members of the Angels motorcycle gang.

9
Savage Dawn (1985)
Starring:

George Kennedy, Richard Lynch, Karen Black, Claudia Udy

Ben Stryker (Lance Henriksen), a former soldier, is riding on his motorcycle in the desert, on his way to see his friend Tick Rand (George Kennedy) in the small town of Aqua Dulce, Texas.

10
The Bodyguard (2004)
Starring:

Petchtai Wongkamlao, Pumwaree Yodkamol, Piphat Apiraktanakorn, Surachai Chantimatorn

After a shootout with dozens of assassins, Wong Kom, bodyguard to Chot Petchpantakarn, the wealthiest man in Asia, finds his client killed.

11
Bad Blood (1994)
Starring:

Lorenzo Lamas, Frankie Thorn, Hank Cheyne, Joe Son

Travis Blackstone, former cop was sent to prison because he destroyed the proofs for his brother's guilt.