Movies Like the Debt Collector (2018)
Watch these movies if you like The Debt Collector (2018).
28 items, 943 votes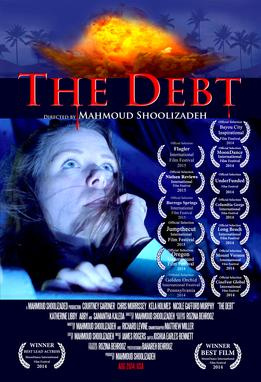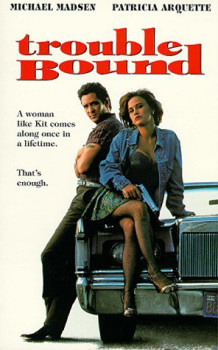 Starring:
Michael Madsen, Patricia Arquette, Sal Jenco, Darren Epton
Trouble Bound is a 1993 crime comedy-drama film directed by Jeffrey Reiner and starring Patricia Arquette, Billy Bob Thornton, Michael Madsen, and Sal Jenco.
2
A Good Night to Die (2003)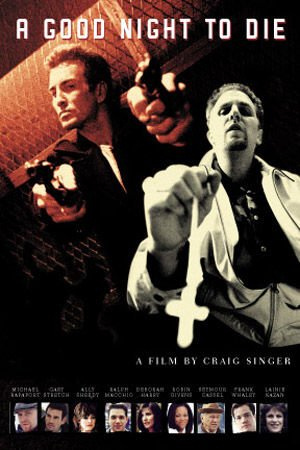 Starring:
Michael Rapaport, Gary Stretch, Seymour Cassel, Robin Givens
Genres:
Action, Comedy, Thriller
One day in the life of a hit man, Ronnie, who spends it trying to save the life of fellow hit man, August, who he had brought into the business three years ago.

Starring:
Michael Jai White, Arsenio Hall, Tommy Davidson, Phyllis Applegate
In the early 1970s, Black Dynamite, a Vietnam War veteran and former CIA officer, vows to clean up the streets of drug dealers and gangsters after his younger brother Jimmy is killed by a shady organization.

Starring:
Gérard Depardieu, Harvey Keitel, Johnny Hallyday, Renaud
Genres:
Action, Comedy, Crime
Daniel Foray (Depardieu) is the leader of an unusual group of burglars in Paris.

Starring:
Faizon Love, Kirk Fox, Tony Todd, Cassie Clare
Set 25 years after the events of the original Bulletproof, the movie recasts Wayans and Sandler's characters with Faizon Love (Friday) and Kirk Fox (Parks and Recreation).
6
Lock, Stock and Two Smoking Barrels (1998)

Starring:
Jason Flemyng, Dexter Fletcher, Nick Moran, Jason Statham
Genres:
Action, Comedy, Crime
Long-time friends and small-time criminals Eddie, Tom, Soap, and Bacon put together £100,000 so that Eddie, a genius card sharp, can buy into one of "Hatchet" Harry Lonsdale's high-stakes three-card brag games.
7
Once Upon a Time in Venice (2017)

Starring:
Bruce Willis, John Goodman, Jason Momoa, Emily Robinson
Los Angeles-based private detective Steve Ford (Bruce Willis) lives a care-free life. After performing a favor for a friend, Ford runs afoul of a local gang.

Starring:
Scott Adkins, Louis Mandylor, Vladimir Kulich, Marina Sirtis
Debt collectors French and Sue get to work doing what they do best _ cracking skulls and breaking bones _ as they chase down the various lowlifes who owe money to their boss, Tommy.

Starring:
Sylvester Stallone, Madeleine Stowe, Anthony Quinn, Raoul Bova
Genres:
Action, Comedy, Crime
Years ago, a mob boss named Lucio Malatesta (George Touliatos) pinned the murder of rival Sammy Carboni (Gino Marrocco) on another rival named Angelo Allieghieri (Anthony Quinn), which led to Sammy's son Gianni vowing revenge.
10
Any Which Way You Can (1980)

Starring:
Clint Eastwood, Sondra Locke, Geoffrey Lewis, William Smith
Two years after throwing his fight with Tank Murdock, Philo Beddoe is still fighting in underground bare-knuckle boxing matches to make money on the side.

Starring:
Scott Adkins, Craig Fairbrass, Thomas Turgoose, Nick Moran
Prisoner Cain Burgess is being escorted by police to a hospital where he learns of his mother's death.

Starring:
Jason Mewes, Samantha Lockwood, Danny Trejo, Nick Nicotera
A 30-something couple unintentionally become involved in a botched jewel heist while shopping for wedding rings.
13
Ninja Cheerleaders (2008)

Starring:
Trishelle Cannatella, Ginny Weirick, Maitland McConnell, George Takei
A ninja sensei Hiroshi (George Takei) must be rescued by his three cheerleader/stripper students April (Ginny Weirick), Courtney (Trishelle Cannatella) and Monica (Maitland McConnell) from a mafia boss Victor Lazzaro (Michael Paré) and his evil ninja girlfriend Kinji (Natasha Chang).

Starring:
Jackie Chan, Maggie Cheung, Teddy Robin Kwan, James Wong
In 1965, a Hong Kong couple (Sylvia Chang and James Wong) are doting on their newborn twin boys.

Starring:
Damon Wayans, Adam Sandler, James Caan, Jeep Swenson
Genres:
Action, Comedy, Crime
Archie Moses is a small-time thief in Los Angeles who smuggles drugs for drug lord Frank Colton, who launders his drug money through a car dealership.

Starring:
Jason Priestley, Kimberly Williams-Paisley, Peter Riegert, Robert Loggia
Genres:
Action, Comedy, Thriller
Coldblooded is a 1995 American black comedy/thriller film about hitmen directed by Wallace Wolodarsky and starring Jason Priestley, Peter Riegert, Robert Loggia, Kimberly Williams and Janeane Garofalo.

Starring:
Kevin Hart, Beanie Sigel, Memphis Bleek, Jay-Z
Genres:
Action, Comedy, Crime
Shawn recently loses his mom, he attends her funeral with his girlfriend Monique and their son, his friends Burtie and Johnny among others.
18
Love, Honor and Obey (2000)

Starring:
Sadie Frost, Jonny Lee Miller, Jude Law, Ray Winstone
Love, Honour and Obey is a 2000 mock gangster film starring several members of the Primrose Hill set.
19
Angels' Brigade (1979)

Starring:
Sylvia Anderson, Kieu Chinh, Jacqulin Cole, Liza Greer
The film focuses on seven women who decide to fight the local drug cartel after the brother of Michelle Wilson, a Las Vegas pop singer, is found severely beaten.

Starring:
Mel Gibson, Goldie Hawn, David Carradine, Bill Duke
Marianne Graves (Goldie Hawn) is a successful lawyer completing a business deal in Detroit, Michigan.