More Movies Like Money Money Money (1972)
Movies to watch if you like Money Money Money (1972).
20 items, 588 votes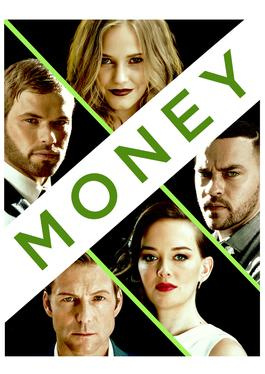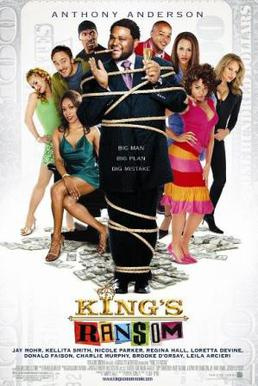 Starring:
Anthony Anderson, Kellita Smith, Jay Mohr, Donald Faison
Malcolm King (Anthony Anderson) is a wealthy, selfish, obnoxious businessman who is about to divorce his wife Renee (Kellita Smith).
2
I Always Wanted to Be a Gangster (2007)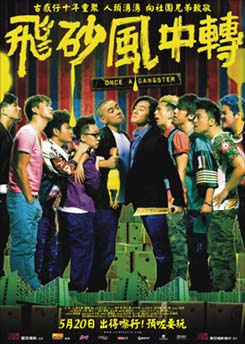 Starring:
Anna Mouglalis, Edouard Baer, Jean Rochefort, Laurent Terzieff
Genres:
Comedy, Crime, Drama
I Always Wanted to Be a Gangster (French: J'ai toujours rêvé d'être un gangster) is a 2008 French comedy film directed by Samuel Benchetrit.

Starring:
Lino Ventura, Françoise Fabian, Charles Gérard, André Falcon
Genres:
Comedy, Crime, Drama
The gangster Simon and his faithful accomplice Charlot take a holiday in Cannes. Their plan is to rob the Van Cleef & Arpels jewellery shop on the seafront.

Teresa just wants to study during spring break, but her friends, who want her to live a little, drag her out to parties. She ends up drugged, kidnapped, and tattooed.

Starring:
Isabelle Huppert, Michel Serrault, François Cluzet, Jean-François Balmer
Genres:
Comedy, Crime, Thriller
Victor and Betty are small-time confidence tricksters operating from a camper van who specialise in business conventions.

Starring:
Jason Lee, Crispin Glover, Burton Gilliam, Xander Berkeley
When their money scam goes into the ground, two would-be thieves (Jason Lee and Crispin Glover) turn to kidnapping in an attempt to blackmail their target.
7
Trapped in Paradise (1994)

Starring:
Nicolas Cage, Jon Lovitz, Dana Carvey, Richard B. Shull
Genres:
Adventure, Comedy, Crime
At Christmas time, New York restaurant manager Bill Firpo's (Nicolas Cage) brothers Dave (Jon Lovitz) and Alvin (Dana Carvey) are paroled early and placed in Bill's custody.

Starring:
Michael Caine, Cybill Shepherd, Louis Jourdan, Stéphane Audran
Financial wizard Doc Fletcher goes to Lugano to obtain a bank on behalf of his boss, American mobster Joe Fiore, in order to more easily launder his ill-gotten gains.

Starring:
Brad Pitt, Julia Roberts, James Gandolfini, J.K. Simmons
Genres:
Adventure, Comedy, Crime
Five years earlier, Jerry crashes into the car of local mobster Arnold Margolese, who was arrested when the police searched his car following the crash, finding someone tied up in his trunk.

Starring:
Pierre Richard, Victor Lanoux, Raymond Bussières, Claude Brosset
Genres:
Adventure, Comedy, Crime
In May 1968, Jean-Philippe Duroc, a lawyer accused of ultra-leftism, visits his client, Martial Gaulard, sentenced to death for a murder he has not committed.
11
9 Dead Gay Guys (2002)

Starring:
Glen Mulhern, Brendan Mackey, Steven Berkoff, Michael Praed
"Have you heard? The Queen's dead!" an older man in the pub tells Byron (Mackey).

Starring:
George C. Scott, Joanna Cassidy, Sorrell Booke, G. Wood
A bank, temporarily housed in a mobile home while a new building is built, looks like an easy target to break into.

Starring:
Philippe Noiret, Thierry Lhermitte, Régine, Grâce de Capitani
My New Partner is a 1984 French comedy film directed by Claude Zidi, starring Philippe Noiret and Thierry Lhermitte.

Starring:
Jennifer Aniston, Yasiin Bey, Isla Fisher, Will Forte
In Detroit in 1978, stoic socialite Mickey Dawson becomes the target of an ill-planned kidnapping plot by a pair of fumbling ex-cons, Ordell Robbie and Louis Gara, looking for a get-rich-quick scheme.
15
Ruthless People (1986)

Starring:
Bette Midler, Danny DeVito, Judge Reinhold, Helen Slater
Millionaire Sam Stone (Danny DeVito) hates his wife Barbara (Bette Midler).
16
Stark Raving Mad (2002)

Starring:
Seann William Scott, Timm Sharp, Patrick Breen, John B. Crye
Genres:
Action, Comedy, Crime
Stark Raving Mad is a 2002 film, produced by A Band Apart, about a heist pulled during a rave. The film was directed and written by Drew Daywalt and David Schneider.
17
Who Is Cletis Tout? (2001)

Starring:
Christian Slater, Tim Allen, Portia de Rossi, Richard Dreyfuss
The film is told primarily in flashback, as the film first follows a hitman, Critical Jim (Tim Allen), who follows and holds at gunpoint a man he believes is Cletis Tout (Danny Lima) - but who actually is Finch (Christian Slater).
18
You Really Got Me (2001)

Starring:
Robert Skjærstad, Andrine Sæther, Philip Zandén, Trond Høvik
Genres:
Comedy, Crime, Drama
"You Really Got Me" is a song written by Ray Davies for English rock band the Kinks.

Starring:
Bill Murray, Geena Davis, Randy Quaid, Dale Grand
Grimm (Bill Murray), dressed as a clown, robs a bank in midtown Manhattan.
20
Love, Honor and Obey (2000)

Starring:
Sadie Frost, Jonny Lee Miller, Jude Law, Ray Winstone
Love, Honour and Obey is a 2000 mock gangster film starring several members of the Primrose Hill set.