Movies to Watch If You Like Perfect Friday (1970)
Watch movies if you like Perfect Friday (1970).
17 items, 485 votes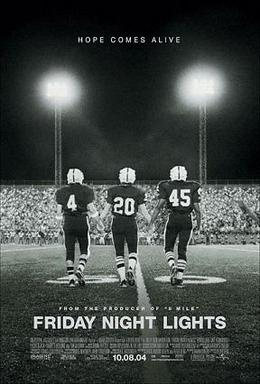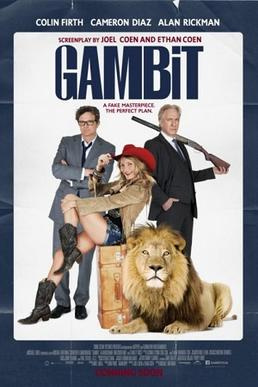 Starring:
Colin Firth, Cameron Diaz, Alan Rickman, Stanley Tucci
British art curator Harry Deane decides to seek revenge on his abusive boss Lord Shabandar by conning him into buying a fake Monet (Haystacks at Dusk), to complement the one he already has (Haystacks at Dawn).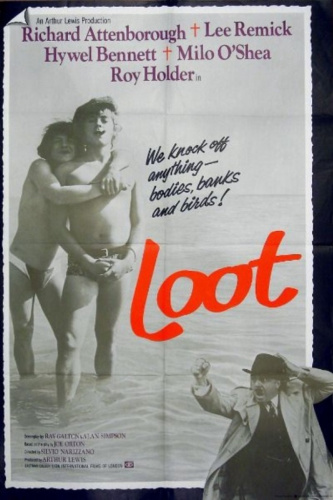 Starring:
Lee Remick, Richard Attenborough, Hywel Bennett, Milo O'Shea
The setting is a seaside hotel owned by a Mr. McLeavy in the 1960s in England.

Starring:
Dot Cosgrove, Uma Thurman, Tim Roth, Susan Traylor
A British con-artist couple, Harriet and Peter Fox plan a jewel heist in Los Angeles, after escaping from a notorious gangster, Irina.

Starring:
Michael Caine, Cybill Shepherd, Louis Jourdan, Stéphane Audran
Financial wizard Doc Fletcher goes to Lugano to obtain a bank on behalf of his boss, American mobster Joe Fiore, in order to more easily launder his ill-gotten gains.
5
The Parole Officer (2001)

Starring:
Steve Coogan, Lena Headey, Emma Gilmour, Susan Jane Tanner
Simon Garden is a well-meaning but ineffectual probation officer.
6
Fun with Dick and Jane (1977)

Starring:
Jane Fonda, George Segal, Ed McMahon, Dick Gautier
Dick Harper is a successful aerospace engineer in Los Angeles, where he and wife Jane have a lovely house, with a swimming pool and new lawn under way.
7
A Fish Called Wanda (1988)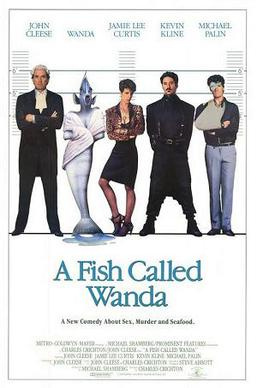 Starring:
John Cleese, Jamie Lee Curtis, Kevin Kline, Michael Palin
London-based gangster George Thomason plans a jewel heist with his right-hand man, Ken Pile, an animal lover with a stutter.
8
Love, Honor and Obey (2000)

Starring:
Sadie Frost, Jonny Lee Miller, Jude Law, Ray Winstone
Love, Honour and Obey is a 2000 mock gangster film starring several members of the Primrose Hill set.
9
Harry and Walter Go to New York (1976)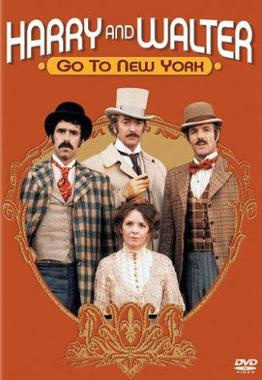 Starring:
James Caan, Elliott Gould, Michael Caine, Diane Keaton
Harry Dighby (Caan) and Walter Hill (Gould) are struggling vaudevillians who are sent to jail when Dighby is caught robbing audience members.
10
The Maiden Heist (2009)

Starring:
Christopher Walken, Joseph McKenna, Wynn Everett, Patricia B. Till
Roger (Christopher Walken) is a security guard at an art museum, where he spends a lot of time staring at his favorite painting, The Lonely Maiden, a beautiful woman staring forlornly out into the distance.

Starring:
Jason Statham, Brad Pitt, Benicio Del Toro, Dennis Farina
After stealing an 86-carat (17.
12
Carry on Abroad (1972)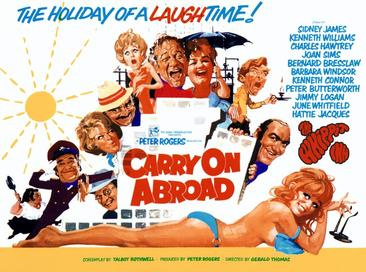 Starring:
Sidney James, Kenneth Williams, Charles Hawtrey, Joan Sims
The film opens with pub landlord and frequent holidaymaker Vic Flange (Sid James) openly flirting with the sassy saucepot widow Sadie Tompkins (Barbara Windsor) as his battleaxe wife, Cora (Joan Sims), looks on with disdain.

Starring:
Alicia Silverstone, Rachael Leigh Cook, Woody Harrelson, John Cleese
Sheila Rilo (Silverstone) is a bank teller at Desert Savings Bank in a small desert town.

Starring:
Michael Caine, Alan Arkin, Ann-Margret, Matt Dillon
Joe, Willie, and Albert are senior citizens and lifelong friends living in New York.

Starring:
William Forsythe, Vincent Gallo, Adam Trese, Gareth Williams
Sid, Russ and Jerry are three wannabe criminals looking for easy money to break out of their nowhere lives.

Starring:
George C. Scott, Joanna Cassidy, Sorrell Booke, G. Wood
A bank, temporarily housed in a mobile home while a new building is built, looks like an easy target to break into.

Starring:
Timothy Olyphant, Stephen Eric McIntyre, Joe Anderson, Rossif Sutherland
In 1983, visit from his former sociopathic cellmate Bug (Stephen Eric McIntyre) has led to Dick (Timothy Olyphant) being fired from his job as a hospital janitor.