Movies to Watch If You Like Take Me (2017)
Movies similar to Take Me (2017).
18 items, 486 votes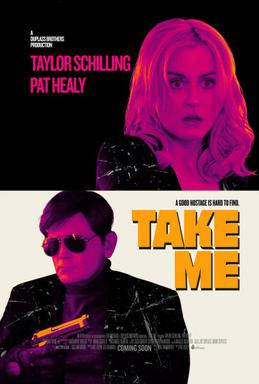 1
Randy and the Mob (2007)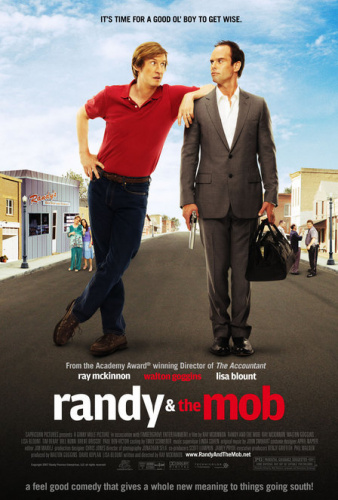 Starring:
Ray McKinnon, Walton Goggins, Lisa Blount, Tim DeKay
Good ol' boy Randy Pearson, a can't-win entrepreneur, finds himself in debt to mobsters when his latest scheme to keep his businesses afloat goes awry.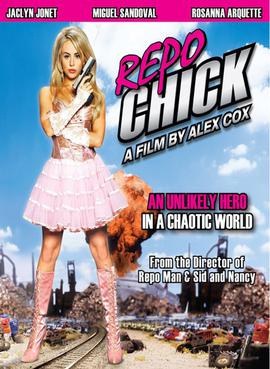 Starring:
Jaclyn Jonet, Miguel Sandoval, Del Zamora, Alex Feldman
Pixxi De La Chasse is a spoiled, self-centered celebutante heiress of a wealthy Los Angeles family.

Starring:
Robert De Niro, Sean Penn, Demi Moore, Hoyt Axton
A couple of 1930s Great Depression-era convicts, Ned and Jim, jailed on never-specified charges and abused by a ruthless warden, are dragged along when a vicious killer named Bobby escapes the electric chair.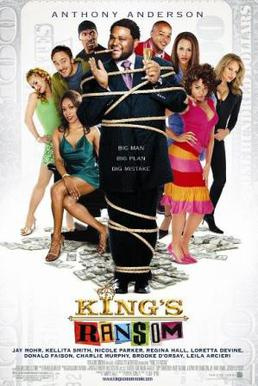 Starring:
Anthony Anderson, Kellita Smith, Jay Mohr, Donald Faison
Malcolm King (Anthony Anderson) is a wealthy, selfish, obnoxious businessman who is about to divorce his wife Renee (Kellita Smith).
5
Bending the Rules (2012)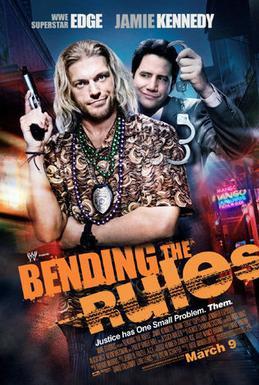 Starring:
Jamie Kennedy, Adam Copeland, Jennifer Esposito, Alicia Witt
Detective Nick Blades (Adam Copeland) is a New Orleans cop on trial for corruption.
6
Non-transferable (2017)

Starring:
Ashley Clements, Brendan Bradley, Shanna Malcolm, Katie Wee
The film centres around a young woman named Amy Tyler, who books a surprise holiday to Europe with her boyfriend Josh Merit.
7
Witless Protection (2008)

Starring:
Larry the Cable Guy, Jenny McCarthy, Richard Bull, J. David Moeller
Larry Stalder is a small-town deputy who dreams of becoming an FBI agent. He witnesses what he believes is a kidnapping and rushes to rescue a woman named Madeleine.

Starring:
Ray Romano, Kevin James, Sofía Vergara, Juliette Lewis
Maurice and Dave try but fail to sell steaks to people through a mail service.
9
Just Getting Started (2017)

Starring:
Morgan Freeman, Tommy Lee Jones, Rene Russo, Joe Pantoliano
Just Getting Started is a 2017 American action comedy film directed and written by Ron Shelton, his first feature film since Hollywood Homicide (2003).

Starring:
Anne Hathaway, Rebel Wilson, Alex Sharp, Tim Blake Nelson
Penny is a small-time con artist who traps men into giving her money, whereas Josephine is a sophisticated con artist who cons the world's richest men out of their money, Their idol is the legendary unknown con artist Medusa.
11
Beer for My Horses (2008)

Starring:
Toby Keith, Rodney Carrington, Claire Forlani, Ted Nugent
Genres:
Action, Comedy, Crime
Best friends Joe Bill "Rack" Racklin (Toby Keith) and Lonnie Freeman (Rodney Carrington) are deputy sheriffs in the small town of Mangum, Oklahoma who enjoy pig hunting and drinking at the local bar the Thirsty Monkey.

Starring:
Norm MacDonald, Dave Chappelle, Elaine Stritch, Danny DeVito
Willard (Norm Macdonald) is an overworked, underpaid chauffeur who works for a mean-spirited pie heiress named Mrs.
13
The Fall of the American Empire (2018)

Starring:
Maxim Roy, Maripier Morin, Juliette Gosselin, Vincent Leclerc
Pierre-Paul Daoust works as a delivery man to pay his bills despite having a PhD in philosophy, believing himself too intelligent to be successful.
14
Live Free or Die (2006)

Starring:
Aaron Stanford, Paul Schneider, Judah Friedlander, Peter Anthony Tambakis
A clueless, aspiring criminal named John "Rugged" Rudgate spends his days forging rebate coupons and selling speakers out the back of his van.
15
Deidra & Laney Rob a Train (2017)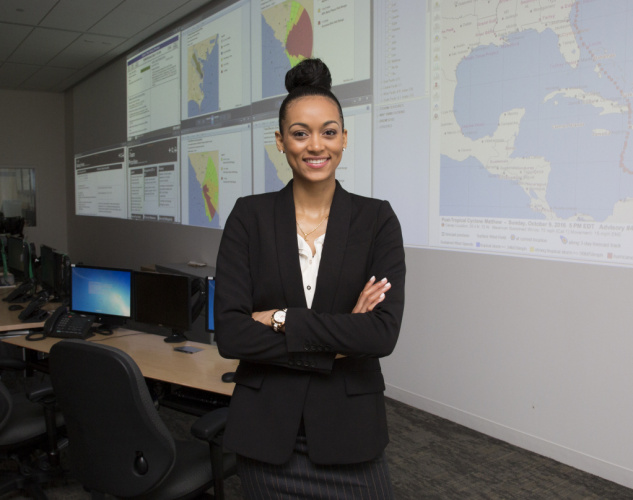 Starring:
Ashleigh Murray, Rachel Crow, Lance Gray, Danielle Nicolet
Genres:
Comedy, Crime, Drama
Deidra & Laney's mother Marigold is taken to jail, and they are left to support themselves.
16
We're the Millers (2013)

Starring:
Jason Sudeikis, Jennifer Aniston, Emma Roberts, Ed Helms
A low-level marijuana dealer living in Denver, David Clark, is robbed of his money and stash, some of which he owes to his wealthy drug supplier, Brad Gurdlinger.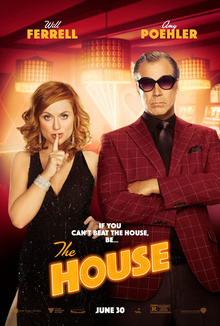 Starring:
Will Ferrell, Amy Poehler, Ryan Simpkins, Jason Mantzoukas
During their visit to Bucknell University, husband and wife Scott (Ferrell) and Kate Johansen (Poehler) warn their daughter of the dangers of being in college.
18
Crazy on the Outside (2010)

Starring:
Tim Allen, Sigourney Weaver, Jeanne Tripplehorn, Ray Liotta
Thomas Zelda (Tim Allen) has been paroled from prison for being involved in movie piracy.