Movies Most Similar to Madness in the Method (2019)
Watch movies if you like Madness in the Method (2019).
25 items, 826 votes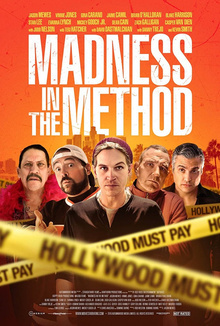 Starring:
Whoopi Goldberg, Bobcat Goldthwait, G.W. Bailey, Lesley Ann Warren
Bernice "Bernie" Rhodenbarr, a former San Francisco burglar, resumes her life of crime when a corrupt police officer named Ray Kirschman blackmails her. A dentist, Dr.
2
Addicted to Fresno (2015)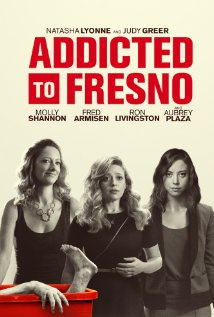 Starring:
Judy Greer, Natasha Lyonne, Malcolm Barrett, Jessica St. Clair
Genres:
Comedy, Crime, Drama
In Fresno, California, optimistic Martha Jackson (Natasha Lyonne) works as a housekeeper at a local hotel.
3
Bullets Over Broadway (1994)

Starring:
John Cusack, Dianne Wiest, Jennifer Tilly, Chazz Palminteri
Bullets over Broadway is a 1994 American black comedy crime film directed by Woody Allen, written by Allen and Douglas McGrath and starring an ensemble cast including John Cusack, Dianne Wiest, Chazz Palminteri and Jennifer Tilly.
4
The Naked Gun: From the Files of Police Squad! (1988)

Starring:
Leslie Nielsen, Priscilla Presley, O.J. Simpson, Ricardo Montalban
Police Squad Lieutenant Frank Drebin, taking a vacation in Beirut, disrupts a conference of America's greatest enemies (Idi Amin, Muammar Gaddafi, Ayatollah Khomeini, Yasser Arafat, Fidel Castro, and Mikhail Gorbachev) who are trying to conceive a terrorist plan to humiliate the U.
5
See No Evil, Hear No Evil (1989)

Starring:
Richard Pryor, Gene Wilder, Joan Severance, Kevin Spacey
Wally Karew (Richard Pryor), a blind man, and Dave Lyons (Gene Wilder), a deaf man, meet when Wally applies for a job in Dave's New York City concession shop.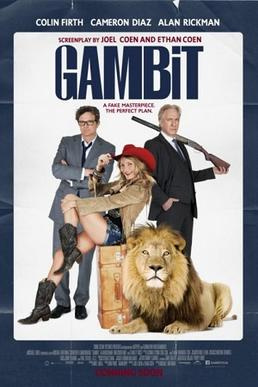 Starring:
Colin Firth, Cameron Diaz, Alan Rickman, Stanley Tucci
British art curator Harry Deane decides to seek revenge on his abusive boss Lord Shabandar by conning him into buying a fake Monet (Haystacks at Dusk), to complement the one he already has (Haystacks at Dawn).
7
Man of the House (2005)

Starring:
Tommy Lee Jones, Christina Milian, Kelli Garner, Cedric the Entertainer
Two lonesome Texas Rangers, Roland Sharp (Tommy Lee Jones) and Maggie Swanson (Liz Vassey), question Percy Stevens (Cedric the Entertainer) about the whereabouts of his former prison roommate, Morgan Ball (Curtis Armstrong), who they want to testify against organized crime boss John Cortland (Turner Stephen Bruton).

Starring:
Patrick Wilson, Ed Helms, James Badge Dale, Brooklyn Decker
A man nicknamed Stretch is thrown out of his car after a traffic accident in which the other driver, Candace, ignores a red light.
9
The Hangover Part III (2013)

Starring:
Bradley Cooper, Zach Galifianakis, Ed Helms, Justin Bartha
The Hangover Part III is a 2013 American comedy film and the sequel to The Hangover Part II (2011), produced by Legendary Pictures and distributed by Warner Bros.

Starring:
Gene Hackman, Rene Russo, Danny DeVito, John Travolta
Genres:
Comedy, Crime, Thriller
Chili Palmer, a Miami loan shark, finds himself working for Ray "Bones" Barboni after the death of Palmer's boss, Momo.
11
The Whole Nine Yards (2000)

Starring:
Bruce Willis, Matthew Perry, Rosanna Arquette, Michael Clarke Duncan
Nicholas "Oz" Oseransky (Matthew Perry) is a likable Quebec dentist from Chicago, but is hated by his wife Sophie (Rosanna Arquette) and mother-in-law (Carmen Ferland).
12
Swimming with Sharks (1994)

Starring:
Kevin Spacey, Frank Whaley, Michelle Forbes, Benicio Del Toro
Buddy Ackerman, an influential movie mogul, hires Guy, a naïve young writer, as his assistant.

Starring:
Joaquin Phoenix, Vince Vaughn, Janeane Garofalo, Gregory Sporleder
Clay Bidwell is a young man in a small town who witnesses his friend, Earl, kill himself because of the ongoing affair that Clay was having with the man's wife, Amanda.
14
Undercover Blues (1993)

Starring:
Kathleen Turner, Dennis Quaid, Fiona Shaw, Stanley Tucci
Jane and Jefferson Blue, a wise-cracking couple of spies for an unnamed U. S.

Starring:
Nicolas Cage, Samuel L. Jackson, Michael Lerner, Margaret Colin
When Andrew Sterling (Samuel L.
16
Horrible Bosses (2011)

Starring:
Jason Bateman, Charlie Day, Jason Sudeikis, Steve Wiebe
Horrible Bosses is a 2011 American black comedy film directed by Seth Gordon, written by Michael Markowitz, John Francis Daley, and Jonathan Goldstein, from a story by Markowitz.
17
Illegally Yours (1988)

Starring:
Rob Lowe, Colleen Camp, Kenneth Mars, Kim Myers
Illegally Yours is a 1988 American comedy film set in St.
18
Splitting Heirs (1993)

Starring:
Eric Idle, Rick Moranis, Barbara Hershey, Catherine Zeta-Jones
The film centers on the aristocratic family of the Dukes of Bournemouth (England), upon which misfortune has fallen throughout history, leading its members to believe that the family is cursed.
19
Bending the Rules (2012)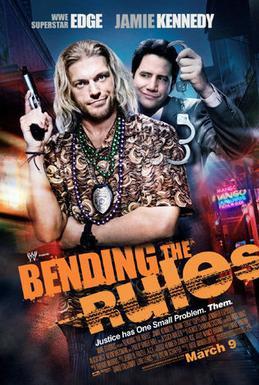 Starring:
Jamie Kennedy, Adam Copeland, Jennifer Esposito, Alicia Witt
Detective Nick Blades (Adam Copeland) is a New Orleans cop on trial for corruption.

Starring:
Sam Rockwell, Steve Zahn, Michael Lerner, Paul Giamatti
Safe Men is a 1998 American criminal comedy film written and directed by John Hamburg (in his directorial debut), and stars Sam Rockwell and Steve Zahn as a pair of aspiring lounge singers who are mistaken for ace safe crackers, and get mixed up with a Jewish mobster, Big Fat Bernie Gayle (Michael Lerner) and Big Fat's intern, Veal Chop (Paul Giamatti).