Movies You Should Watch If You Like Hot Dog (2018)
Watch movies if you like Hot Dog (2018).
17 items, 482 votes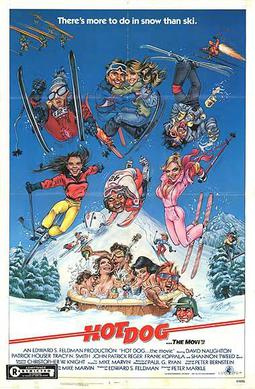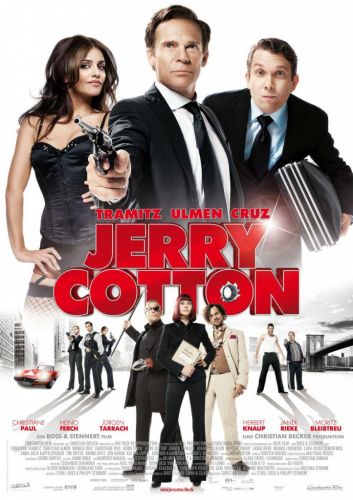 Starring:
Christian Tramitz, Christian Ulmen, Mónica Cruz, Christiane Paul
Genres:
Action, Comedy, Crime
Jerry Cotton is a 2010 German action comedy film directed by Philipp Stennert and Cyrill Boss and starring Christian Tramitz, Christian Ulmen and Mónica Cruz.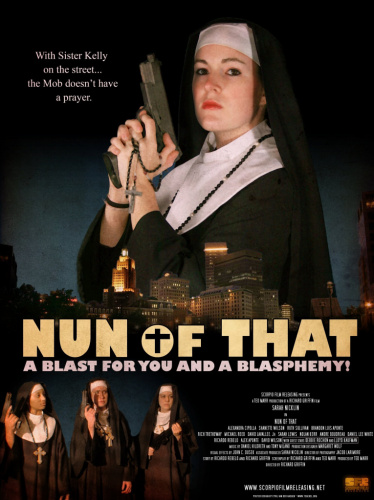 3
Enter the Fat Dragon (2020)

Starring:
Donnie Yen, Niki Chow, Teresa Mo, Jing Wong
A fit police officer becomes overweight after being posted to evidence room and also as a consequence of emotional issues.
4
Dynamite Warrior (2006)

Starring:
Dan Chupong, Leo Putt, Panna Rittikrai, Samart Payukaroon
The story is set in 1890s Siam.

Starring:
Stomy Bugsy, Titoff, Élodie Navarre, Jean Yanne
Genres:
Action, Comedy, Crime
Payoff may refer to: Bribery, an act of implying money or gift giving that alters the behavior of the recipient Payoff, Inc.

Starring:
Til Schweiger, Chazz Palminteri, Lluís Homar, Gustavo Salmerón
During her election campaign governor Londsdale (Sue Flack) is shot at by a sniper as she speaks in public.

Starring:
Sadie Stanley, Sean Giambrone, Ciara Riley Wilson, Todd Stashwick
Genres:
Action, Adventure, Comedy
In Europe, American high school students and crimefighters Kim Possible and Ron Stoppable have thwarted a world dominating scheme of Professor Dementor and rescued Dr.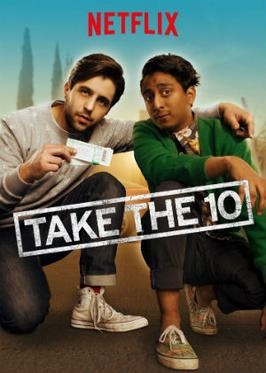 Starring:
Josh Peck, Tony Revolori, Kevin Corrigan, Chester Tam
Take the 10 is a 2017 American black comedy film written and directed by Chester Tam and starring Josh Peck, Tony Revolori, Emily Chang, Cleopatra Coleman, Kevin Corrigan and Andy Samberg.
9
Concrete Blondes (2013)

Starring:
Carly Pope, Samaire Armstrong, Diora Baird, John Rhys-Davies
Genres:
Action, Comedy, Crime
A wild, party-night out leads three twenty-something women to stumble on a suitcase with 3 million dollars in cash.

Starring:
Mohanlal, Joseph Vijay, Kajal Aggarwal, Sampath Raj
Jilla (transl.  District) is a 2014 Indian Tamil-language action film written and directed by Nesan and produced by R. B. Choudary through the company Super Good Films.
11
Why Don't You Play in Hell? (2013)

Starring:
Jun Kunimura, Fumi Nikaidô, Shin'ichi Tsutsumi, Hiroki Hasegawa
There's a gang war going on, but that won't stop the inexperienced but eager wannabe film crew The Fuck Bombers from following their dreams of making the ultimate action epic.

Starring:
Michael Jai White, Luke Goss, Randy Couture, Madalina Anea
After learning his brother died on a mission in Romania, a former soldier teams up with two allies to hunt down a mysterious enemy and exact revenge.
13
Fabricated City (2017)

Starring:
Chang-Wook Ji, Eun-kyung Shim, Jae-hong Ahn, Min-Jung Bae
Genres:
Action, Crime, Thriller
Kwon Yoo (Ji Chang-wook), formerly a national taekwondo champion, spends most of his day playing games at an Internet Cafe.

Starring:
Casper Van Dien, Patrick Muldoon, William Forsythe, Theresa Russell
Born to Ride is a 1991 film directed by Graham Baker. The film was released on May 3, 1991 and starred John Stamos as a biker turned military Corporal.

Starring:
Brennan Elliott, Michael Bailey Smith, Brad Dourif, Lance Henriksen
Genres:
Action, Comedy, Horror
A notorious Middle Eastern terrorist (Dourif) is plotting a major attack on the U. S.

Starring:
Sandra Oh, Anne Heche, Alicia Silverstone, Amy Hill
The film opens showing two women, artist Ashley Miller and housewife Veronica Salt.
17
The Kane Files: Life of Trial (2010)

Starring:
Drew Fuller, Ethan Embry, William Devane, William Atherton
Scott Kane (Drew Fuller), a man with a checkered past is trying to live a clean life.