Most Similar Movies to Money Plane (2020)
Watch movies if you like Money Plane (2020).
18 items, 490 votes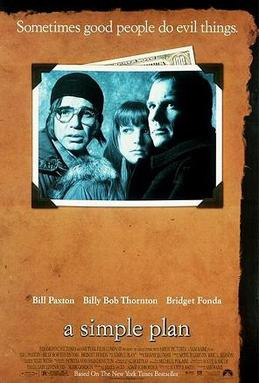 1
Thick as Thieves (2009)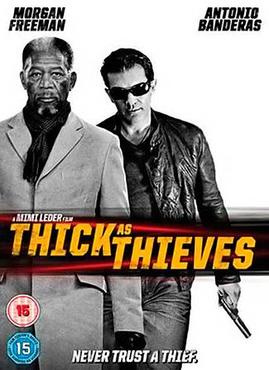 Starring:
Rade Serbedzija, Morgan Freeman, Robert Forster, Corey Johnson
Genres:
Action, Crime, Thriller
In New York, veteran thief Keith Ripley recruits younger crook Gabriel Martin to help him pull off one final job in order to repay his debt to the Russian mafia, who had killed his previous partner, Victor Korolenko, before they could complete the plan.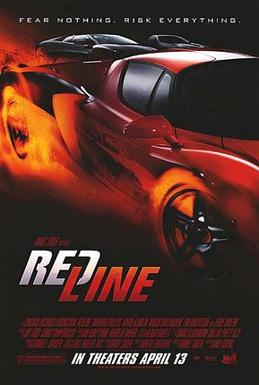 Starring:
Nathan Phillips, Nadia Bjorlin, Eddie Griffin, Angus Macfadyen
Natasha Martin is a beautiful auto mechanic and aspiring musician who is invited to join music producer Infamous aboard his private jet en route to Las Vegas in appreciation of her services on his Ford GT.
3
Top of the World (1997)

Starring:
Peter Weller, Dennis Hopper, Tia Carrere, David Alan Grier
In Las Vegas for a quickie divorce, a just-paroled ex-cop and his wife wander into the Cowboy Country Casino, run by the shady Charles Atlas.

Starring:
Ivan Sergei, Masiela Lusha, Drew Fuller, Krista Allen
A police detective follows a trail of evidence that eventually seems to lead to his trusted partner's ex-con brother who he helped put in prison years ago.

Starring:
Francesco Filice, Vivica A. Fox, Hannah Gordon, Sam Asante
Rev or Rév may refer to:.

Starring:
Gary Daniels, Gregory McKinney, Thomas Kopache, Billy Maddox
When Los Angeles Police Department officers kill a young bank robber after a brutal bank heist, the slain criminal's father, mob boss Vincent Sloan, unleashes a blood bath on the police force.

Starring:
Casper Van Dien, Robert Englund, Ray Wise, Gregg Henry
Robbers Ace and Scratch are caught in the act of robbing a casino vault, and are caught after a long chase by the owner of the casino, who chooses not to send them to jail, but instead hires them on as security consultants.

Starring:
Gary Busey, Darlanne Fluegel, Henry Silva, Thalmus Rasulala
A clan of terrorists, of all backgrounds and types, seize the "Thunderblast" top-secret super tank, hiding it in Mexico.

Starring:
Cynthia Rothrock, Seamus Dever, Jessica Stier, Jeff Wincott
A secret agent is about to face her most dangerous mission yet.

Starring:
Gary Daniels, Vannessa Vasquez, Michael Greco, Luis Gatica
The film centers around a seasoned Drug Enforcement Administration agent Cole (Daniels), who descends into the underworld of Tijuana drug mafia in search of his journalist ex-wife who he believes has been abducted by a charismatic drug cartel boss with aspirations for public office.
11
Dirty Mary Crazy Larry (1974)

Starring:
Peter Fonda, Susan George, Adam Roarke, Kenneth Tobey
Genres:
Action, Crime, Thriller
Two NASCAR hopefuls, driver Larry Rayder and his mechanic Deke Sommers, successfully execute a supermarket heist to finance their jump into big-time auto racing.
12
Carry on Abroad (1972)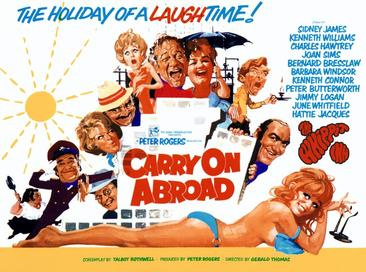 Starring:
Sidney James, Kenneth Williams, Charles Hawtrey, Joan Sims
The film opens with pub landlord and frequent holidaymaker Vic Flange (Sid James) openly flirting with the sassy saucepot widow Sadie Tompkins (Barbara Windsor) as his battleaxe wife, Cora (Joan Sims), looks on with disdain.
13
Ocean's Thirteen (2007)

Starring:
George Clooney, Brad Pitt, Matt Damon, Michael Mantell
Genres:
Action, Crime, Thriller
Reuben Tishkoff invests in building a hotel-casino on the Las Vegas Strip; against advice from his friend and erstwhile criminal partner, Danny Ocean, he involves himself with wealthy investor and casino mogul Willy Bank, whose thugs strongarm him into signing over his ownership stake.
14
Five Minarets in New York (2010)

Starring:
Haluk Bilginer, Danny Glover, Gina Gershon, Mahsun Kirmizigül
The film follows two anti-terror officers from Istanbul, sent to New York City to find and bring back a Turkish religious man named Hadji Gümüş, who they suspect is the man they've codenamed Dajjal, a terrorist who is responsible for attacks in Turkey.
15
The Kane Files: Life of Trial (2010)

Starring:
Drew Fuller, Ethan Embry, William Devane, William Atherton
Scott Kane (Drew Fuller), a man with a checkered past is trying to live a clean life.

Starring:
Sean Carrigan, Corinne Van Ryck de Groot, Billy Zane, Richard Pierre-Louis
A man [Sean] makes a bet in Las Vegas with some men who want to kill him. He bets he can stay alive for 24 hours, then comes to Cleveland to elude them.

Starring:
C.J. Perry, Adam Copeland, Julia Benson, Erica Carroll
Interrogation is a 2016 American action film directed by Stephen Reynolds from a screenplay by Adam Rodin and Michael Finch. The film stars Adam Copeland and C. J. Perry.

Starring:
Milo Ventimiglia, Katee Sackhoff, Jason Lee, Robert Patrick
Genres:
Action, Crime, Drama
Ethan Tell is a small time crook who makes a big-time score when he steals 1 million dollars from a bank job that had been planned by his brother-in-law.