Most Similar Movies to Axcellerator (2020)
Movies similar to Axcellerator (2020).
21 items, 614 votes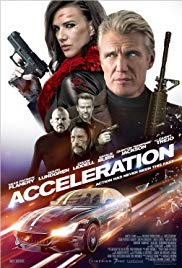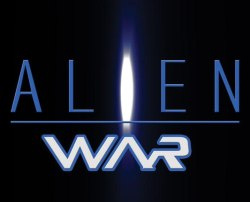 Starring:
Clayton Snyder, David B. Meadows, Daniel Washington, Scott C. Roe
A team of Navy Seals investigates a mysterious science outpost only to have to combat a squad of formidable alien soldiers.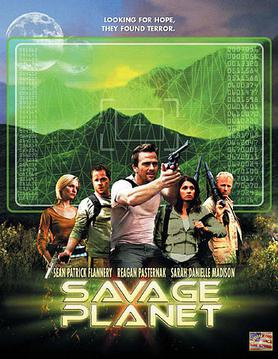 Starring:
Sean Patrick Flanery, Reagan Pasternak, Joel Keller, Roman Podhora
Genres:
Action, Adventure, Horror
In the year 2068, Earth can no longer sustain human life with its natural resources depleted beyond repair.

4
Android Insurrection (2012)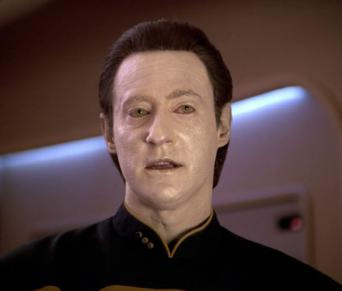 Starring:
Juanita Arias, Nat Cassidy, Joe Chapman, Rebecca Kush
Earth, age XXIII. Elite group of soldiers is sent to a secret government research station in order to destroy the supercomputer, which rebelled against their creators.

Starring:
Silvia Baldassini, Eric Baskerville, Doug Burch, Virginia Conti
2025 - The Shuttle Program has been privatized and the shuttle Atlantis relegated to glorified taxi between space stations.

Starring:
Mark Hapka, Jessica Rothe, Eric Jungmann, Constance Wu
Ronan and Beatrix each receive a message from their father, Alex, who requests they meet him.

Starring:
Sean Carrigan, Corinne Van Ryck de Groot, Billy Zane, Richard Pierre-Louis
A man [Sean] makes a bet in Las Vegas with some men who want to kill him. He bets he can stay alive for 24 hours, then comes to Cleveland to elude them.

Starring:
Hayden Christensen, Samuel L. Jackson, Jamie Bell, Rachel Bilson
Genres:
Action, Adventure, Sci-Fi
In Ann Arbor, Michigan, 15-year-old David Rice (Max Thieriot) gives his crush, Millie Harris (AnnaSophia Robb), a snow globe.

Starring:
Matthew Reese, Nichelle Aiden, Kevin Sorbo, Adam Abram
When Kyle Matthews, an elite Sniper from the World Defense Force, is trapped in enemy territory - his skills are put to the test as he attempts to survive against a whole armada of Cerulean soldiers, Hell bent on wiping all humans from existence.
10
Rogue Warrior: Robot Fighter (2016)

Starring:
Tracey Birdsall, William Kircher, Daz Crawford, Stephen Manley
A few decades from now - Sienna, a rebellious robot-fighting arms dealer, lives on a post-apocalyptic Earth. When the cities start to fall under the control of the A. I.
11
Terminator 2: Judgment Day (1991)

Starring:
Arnold Schwarzenegger, Linda Hamilton, Edward Furlong, Robert Patrick
Terminator 2: Judgment Day (also promoted as T2) is a 1991 American science fiction action film produced and directed by James Cameron, who co-wrote the script with William Wisher.

Starring:
Jack Scalia, Dennis Christopher, Carlos Lauchu, Lucinda Weist
Once a photographer by day, spy by night, Matt Helm is now a happily retired secret agent, shooting photos of glamorous models instead of guns and enjoying a close relationship with his assistant, the lovely Lovey Kravezit.
13
Battlestar Galactica: Blood & Chrome (2012)

Starring:
Luke Pasqualino, Ben Cotton, Lili Bordán, Jill Teed
Battlestar Galactica: Blood & Chrome is a prequel to the reimagined Battlestar Galactica series and is the latest installment in the franchise.

Starring:
Chloe Farnworth, Cole Parker, John Freeman, Phillip Andre Botello
Road Wars may refer to:.
15
Battle for the Planet of the Apes (1973)

Starring:
Roddy McDowall, Claude Akins, Natalie Trundy, Severn Darden
Told as a flashback to the early 21st century, with a wraparound sequence narrated by the orangutan Lawgiver in "North America – 2670 A. D.

Starring:
Andrew J Katers, Alexa Mansour, Tonya Kay, Evan Sloan
Genres:
Action, Sci-Fi, Thriller
In a white hot flash of light, and with no warning, one minute our moon is there, the next it's gone. Then, a second flash.
17
Knight Rider 2000 (1991)

Starring:
David Hasselhoff, Edward Mulhare, Susan Norman, Carmen Argenziano
Thomas J. Watts is released from prison and assassinates the mayor. Police officer Shawn McCormick confronts the masked Watts holding the next mayor at gunpoint.

Starring:
Michael Abruscato, Tiffany Adams, Alex Bell, Rachelle Dimaria
Genres:
Action, Sci-Fi, Thriller
Alien Dawn follows the adventures of 16-year-old Cameron Turner as he races to uncover clues of a mysterious conspiracy hidden in the animated pages of a comic book series created by his missing father.
19
The King of Fighters (2010)

Starring:
Maggie Q, Sean Faris, Will Yun Lee, Ray Park
Genres:
Action, Sci-Fi, Thriller
The King of Fighters is a tournament held in an alternate dimension. When contestants are issued challenges, they enter the tournament via a special bluetooth headset.
20
Phoenix the Warrior (1988)

Starring:
Persis Khambatta, Kathleen Kinmont, Peggy McIntaggart, James Emery
She-Wolves of the Wasteland, also known as Phoenix the Warrior and She Wolves of the Wasteland, is a 1988 American post apocalyptic film directed by Robert Hayes and starring Persis Khambatta, Kathleen Kinmont and Peggy McIntaggart.