Movies You Would Like to Watch If You Like Edge of Extinction (2020)
Movies to watch if you like Edge of Extinction (2020).
20 items, 581 votes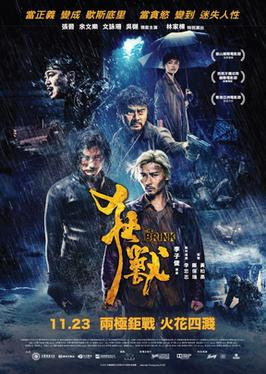 1
Strange New World (1975)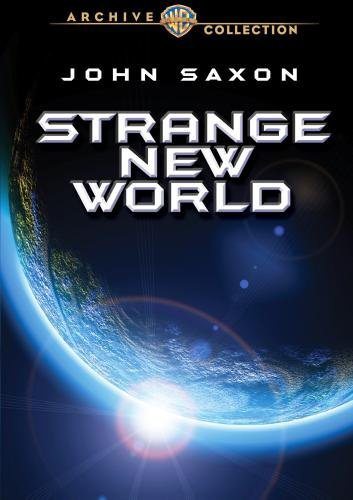 Starring:
John Saxon, Kathleen Miller, Keene Curtis, James Olson
Strange New World is an American made-for-television science fiction film which first aired on July 13, 1975 on ABC.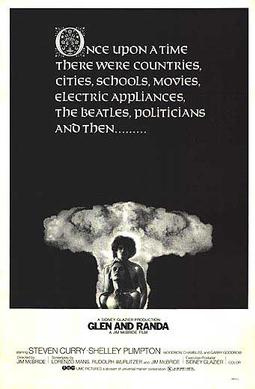 Genres:
Adventure, Sci-Fi
Glen and Randa is a 1971 American post-apocalypse film directed by Jim McBride. It was co-written by McBride, Lorenzo Mans and Rudy Wurlitzer.
3
2307: Winter's Dream (2016)

Starring:
Paul Sidhu, Arielle Holmes, Branden Coles, Kelcey Watson
The year is 2307 A. D. The Earth is frozen over and virtually uninhabitable. The remaining humans live underground, unable to survive the sub-arctic temperatures.
4
Dead Man's Letters (1986)

Starring:
Rolan Bykov, Iosif Ryklin, Viktor Mikhaylov, Aleksandr Sabinin
The film is set in a town after a nuclear war, the town is destroyed and polluted with radioactive elements, with multiple dead bodies lying in the streets.

Starring:
Santiago Craig, Teresa Shade, Julio Garcia, Tom Rogers
The Last Man is an apocalyptic, dystopian science fiction novel by Mary Shelley, which was first published in 1826.
6
Back to the Planet of the Apes (1980)

Starring:
Roddy McDowall, Ron Harper, James Naughton, Royal Dano
Three twentieth century astronauts travel through a time warp and crash on Earth in 3085 A. D.

Starring:
Joshua Leonard, Azura Skye, Diane Salinger, Aaron Hendry
Genres:
Drama, Fantasy, Sci-Fi
20 Years After is a 2007 American post-apocalyptic film directed by Jim Torres and Ron Harris and starring Azura Skye, Joshua Leonard, and Nathan Baesel.

Starring:
Holly Deveaux, Ashanti, Jason Cermak, Amber Marshall
In the not too distant future, doomsday prepper Marcus King has been preparing for the end of the world for many years.

Starring:
Olivia Grant, Chiké Okonkwo, Amrita Acharia, Paul Nicholls
'Genesis' is the third feature from British writing and directing duo Bart Ruspoli & Freddie Hutton-Mills.

Starring:
Sara Gorsky, Cole Simon, Tanya Thai McBride, Clayton Stamper
Genres:
Drama, Horror, Sci-Fi
Chrysalis is a post-apocalyptic horror film, set 25 years after a biological terrorist attack unleashes a virus upon the world, transforming much of humanity into vicious creatures and laying waste to civilization.

Starring:
Brittany Ashworth, Grégory Fitoussi, Javier Botet, Jay Benedict
Genres:
Drama, Horror, Sci-Fi
Juliette, a lone survivor of an apocalyptic era, fights to survive against hunger, thirst, a broken leg and strange, disturbing creatures that only come out at nighttime.
12
I Think We're Alone Now (2018)

Starring:
Peter Dinklage, Elle Fanning, Charlotte Gainsbourg, Paul Giamatti
Genres:
Drama, Mystery, Sci-Fi
Del lives alone in a small town after an unspecified apocalyptic event has killed off the human population.

Starring:
Matthew Fox, Jeffrey Donovan, Quinn McColgan, Clara Lago
Genres:
Drama, Horror, Sci-Fi
After a virus turns people into zombies, a small group of survivors seek refuge in a snow-covered town, believing the virus and all of its monstrous creations had died out.
14
Damnation Alley (1977)

Starring:
Jan-Michael Vincent, George Peppard, Dominique Sanda, Paul Winfield
First Lieutenant Jake Tanner (Jan-Michael Vincent) shares ICBM silo duty at an American air force missile base in the Californian desert with Major Eugene "Sam" Denton (George Peppard), who is requesting not to work with him.

Phoenix Point is a strategy video game featuring a turn-based tactics system that is developed by Bulgaria-based independent developer Snapshot Games.

Starring:
Chloe Farnworth, Cole Parker, John Freeman, Phillip Andre Botello
Road Wars may refer to:.
17
Aftermath (2016 - 2016)

Starring:
James Tupper, Anne Heche, Levi Meaden, Taylor Hickson
The Copeland family battle for survival when civilization comes to an apocalyptic end, triggered by massive storms, meteor strikes, earthquakes, a plague - and the rise of supernatural creatures.
18
Farewell to the Planet of the Apes (1980)

Starring:
Frank Aletter, Joanna Barnes, William Beckley, Kathleen Bracken
A television movie made from two segments of the TV Series Planet of the Apes (1974), Planet of the Apes: Tomorrow's Tide (1974) and Planet of the Apes: Up Above the World So High (1974).
19
The Terror Within II (1991)

Starring:
Andrew Stevens, Stella Stevens, Chick Vennera, R. Lee Ermey
The Terror Within II is a 1991 science fiction horror film and a sequel to the 1989 film The Terror Within.
20
Z for Zachariah (2015)

Starring:
Chiwetel Ejiofor, Chris Pine, Margot Robbie
Genres:
Drama, Sci-Fi, Thriller
Nuclear-apocalypse survivor Ann Burden lives out an agrarian life on her family's valley farmstead, sheltered from radioactive contaminants by rocky hillsides, favorable weather patterns, and an abundant ground-fed water supply.