Movies Most Similar to Army of One (2020)
Watch these movies if you like Army of One (2020).
19 items, 483 votes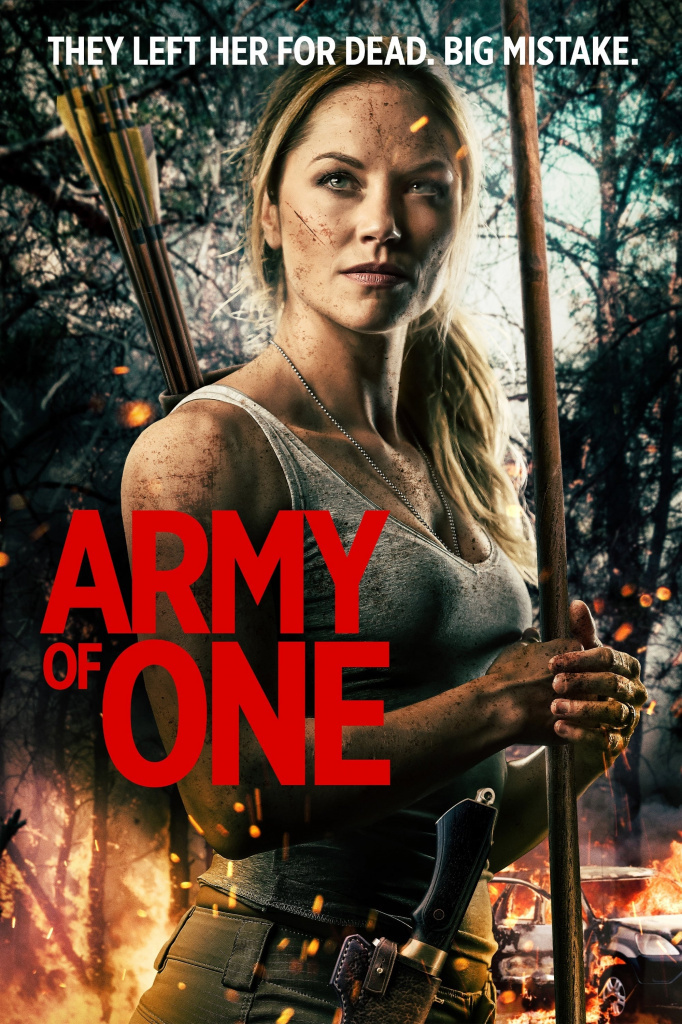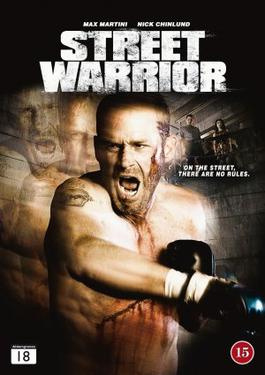 Starring:
Max Martini, Nick Chinlund, Jane Park Smith, Max Perlich
Street Warrior is a 2008 action film directed by David Jackson and starring Reiley McClendon, Simon R. Baker, and Sidney S. Liufau.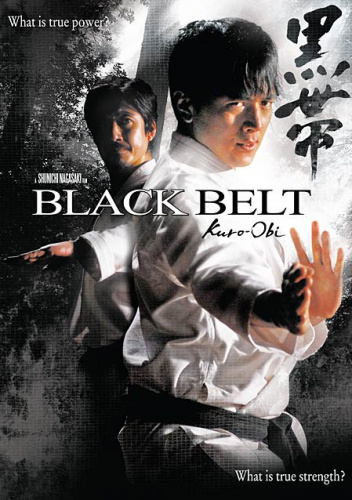 Starring:
Don Wilson, Deirdre Imershein, Matthias Hues, Richard Beymer
A man is forced to take on the greatest legends of the martial arts world.

Starring:
Cynthia Rothrock, Seamus Dever, Jessica Stier, Jeff Wincott
A secret agent is about to face her most dangerous mission yet.

Starring:
Gary Busey, Darlanne Fluegel, Henry Silva, Thalmus Rasulala
A clan of terrorists, of all backgrounds and types, seize the "Thunderblast" top-secret super tank, hiding it in Mexico.

Starring:
Tony Jaa, RZA, Petchtai Wongkamlao, JeeJa Yanin
Kham (Tony Jaa) has resumed a quiet village life with his "brother"/elephant, Khon, back in Thailand.
6
Blunt Force Trauma (2015)

Starring:
Ryan Kwanten, Freida Pinto, Carolina Gómez, Mickey Rourke
Blunt Force Trauma is a 2015 American-Colombian English-language action film directed by Ken Sanzel and starring Mickey Rourke, Freida Pinto, and Ryan Kwanten.

Starring:
Sylvester Stallone, Julie Benz, Matthew Marsden, Graham McTavish
Rambo is a 2008 American action film directed and co-written by Sylvester Stallone, based on the character John Rambo created by author David Morrell for his novel First Blood.
8
Crazy Girls Undercover (2008)

Starring:
Clive Robertson, Nikki Ziering, Simona Fusco, Al Sapienza
Ex CIA agent Damon Archer owns a gentleman's club in Las Vegas. One day, he discovers that a terrorist is hatching a plan to build an enormous bomb.
9
Operation Delta Force 3: Clear Target (1998)

Starring:
Jim Fitzpatrick, Bryan Genesse, Greg Collins, John Simon Jones
The anti-terrorist Delta Force is called into action once again in this thriller, concerning a crazed genius who threatens to unleash a biological weapon with the power to kill everyone in New York City.

Starring:
Ivan Sergei, Masiela Lusha, Drew Fuller, Krista Allen
A police detective follows a trail of evidence that eventually seems to lead to his trusted partner's ex-con brother who he helped put in prison years ago.

Starring:
David Carradine, Daryl Hannah, Jimmy Taenaka, Kay Tong Lim
Kung Fu Killer is a 2008 two-part miniseries that aired on Spike TV The film also includes many eastern Kung Fu talent including Osric Chau.

Starring:
Mark Strange, Nathan Lewis, Joey Ansah, Leon Sua
In the UK suburbs, an underground tournament is set to challenge twelve fighters from different backgrounds to compete for the price of £500,000.
13
Touch Chesi Chudu (2018)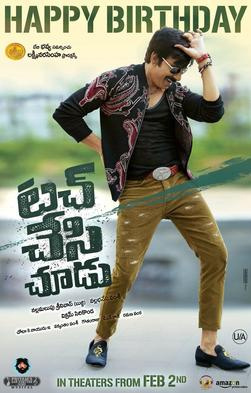 Starring:
Ravi Teja, Raashi Khanna, Seerat Kapoor, Freddy Daruwala
Karthikeya (Ravi Teja) is an owner of Kartikeya Industries. He looks after his family very well. His philosophy is "family is most important".

Starring:
James Remar, Daphne Ashbrook, Adam Coleman Howard, Jared Martin
Joe Dylanne is a plain-clothes NYC cop with a badge and a robust personality.
15
Once Upon a Time in China V (1994)

After the armies of the Eight-Nation Alliance occupy Beijing, the collapse of the Qing Dynasty is imminent.

Starring:
Sylvester Stallone, Brian Dennehy, Richard Crenna, Bill McKinney
Genres:
Action, Adventure
Seven years after his discharge, Vietnam War veteran John Rambo travels by foot to visit an old comrade, only to learn that his friend had died from cancer the previous year, due to Agent Orange exposure during the war.

Starring:
Don Wilson, Shari Shattuck, Michael DeLano, Ron Steelman
Out for Blood may refer to:.
18
Shootfighter: Fight to the Death (1993)

Starring:
Bolo Yeung, Maryam d'Abo, William Zabka, Michael Bernardo
Shootfighter: Fight to the Death is a 1993 martial arts film directed by Patrick Alan. The film's score was composed by Joel Goldsmith.
19
The Peacekeeper (1997)

Starring:
Dolph Lundgren, Michael Sarrazin, Montel Williams, Roy Scheider
United States Air Force Major Frank Cross is in trouble with the "brass" again, after making an unauthorized humanitarian relief flight, dropping sacks of rice to starving Kurds.