Movies You Would Like to Watch If You Like Rampant (2018)
Movies similar to Rampant (2018).
17 items, 464 votes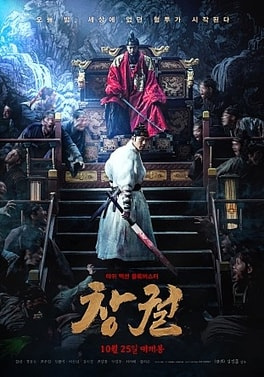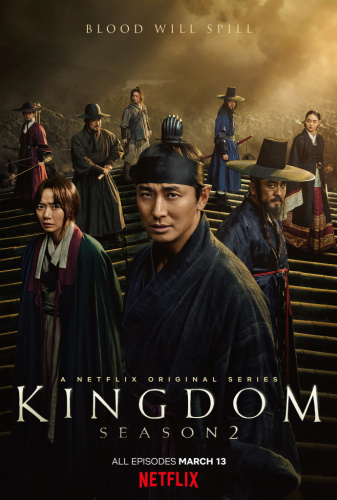 Starring:
Ji-Hoon Ju, Doona Bae, Kim Sungkyu, Hye-Jun Kim
Genres:
Action, Drama, Horror
Set in the Joseon period. The king falls ill to smallpox and rumors start to spread that he has actually died.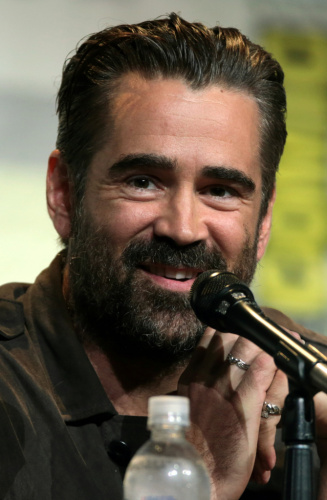 Starring:
Alastair Kirton, Daisy Aitkens, Leanne Pammen, Kate Alderman
Genres:
Action, Drama, Horror
Injured in the arm, Colin arrives home to the house he shares with Damien only to find it empty.
3
The Era of Vampires (2003)

Starring:
Ken Chang, Michael Man-Kin Chow, Suet Lam, Danny Kwok-Kwan Chan
The Era of Vampires is a 2002 Hong Kong martial arts horror film directed by Wellson Chin and written and produced by Tsui Hark.

Starring:
Laci J Mailey, Terry Chen, Alain Chanoine, Alyson Bath
A group of young martial artists infiltrate an underground pit fighting ring where the loser is chopped up and served in a Chinese restaurant.
5
Zombie Apocalypse: Redemption (2011)

Starring:
Johnny Gel, Fred Williamson, Joseph Scott Anthony, Tommy Beardmore
At the end of civilization, zombies greatly outnumber humans and everyday is a fight to see tomorrow.

Starring:
Douglas Chapman, Kyra Zagorsky, Giles Panton, Philip Granger
A toxin is a harmful substance produced within living cells or organisms; synthetic toxicants created by artificial processes are thus excluded.

Starring:
Hector Echavarria, Tanya Clarke, Nick Mancuso, Keith Jardine
Genres:
Action, Drama, Horror
A gritty MMA fighter is forced into a twisted, underground gambling ring in which he must fight to the death with other MMA fighters in order to save his wife from certain death at the hands of a maniacal crime boss.

Starring:
David Carradine, Daryl Hannah, Jimmy Taenaka, Kay Tong Lim
Kung Fu Killer is a 2008 two-part miniseries that aired on Spike TV The film also includes many eastern Kung Fu talent including Osric Chau.
9
Samurai Reincarnation (1981)

Starring:
Shin'ichi Chiba, Kenji Sawada, Akiko Kana, Ken Ogata
Genres:
Action, Fantasy, Horror
Following the massacre of many thousands of Christians by soldiers of the Tokugawa Empire after the Shimabara Rebellion, Shiro Amakusa renounces the God who he feels abandoned them, and bargains his soul to the forces of darkness for the power to take his revenge.
10
Samurai Avenger: the Blind Wolf (2009)

Starring:
Kurando Mitsutake, Jeffrey James Lippold, Domiziano Arcangeli, Megan Hallin
A blind man seeks revenge against the psychopath who took away his sight and slaughtered his wife and daughter.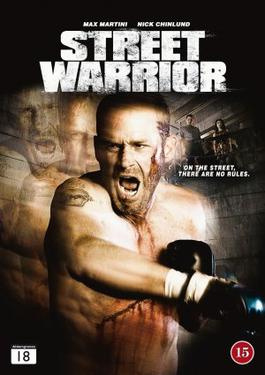 Starring:
Max Martini, Nick Chinlund, Jane Park Smith, Max Perlich
Street Warrior is a 2008 action film directed by David Jackson and starring Reiley McClendon, Simon R. Baker, and Sidney S. Liufau.

Starring:
Myung-Min Kim, In-kwon Kim, Hyeri Lee, Woo-sik Choi
Genres:
Action, Fantasy, Horror
Set in 1527 during King Jungjong's reign where plague is spreading in Joseon and rumors are rife that a mysterious vicious creature called "Monstrum" is roaming around the country.

Starring:
Kevin McKidd, Gordon Alexander, Rachel Grant, Dominic Monaghan
The Purifiers is a 2004 action film directed by Richard Jobson, and starring Dominic Monaghan. It was produced by Chris Atkins.

Starring:
Tony Jaa, Dan Chupong, Sarunyu Wongkrachang, Primorata Dejudom
In the year 1431 in Thailand, Tien (Tony Jaa) is held captive being beaten with wooden staves.

Starring:
Bryan Larkin, Hugh Lambe, Bob Cymbalski, Robert Nolan
Genres:
Action, Horror, Thriller
In mid-December 1944, Pvt. Jim Layton (Marshall Thompson) and his buddy Pvt. William J.
16
Carry on Abroad (1972)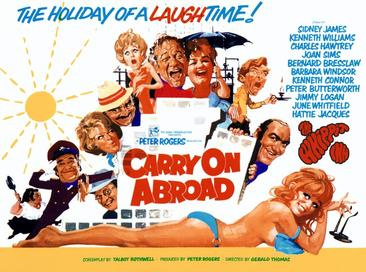 Starring:
Sidney James, Kenneth Williams, Charles Hawtrey, Joan Sims
The film opens with pub landlord and frequent holidaymaker Vic Flange (Sid James) openly flirting with the sassy saucepot widow Sadie Tompkins (Barbara Windsor) as his battleaxe wife, Cora (Joan Sims), looks on with disdain.
17
The Legend of the 7 Golden Vampires (1974)

Starring:
Peter Cushing, David Chiang, Julie Ege, Han Chen Wang
In Transylvania in 1804, a lone figure makes his way through the countryside and into the towering Castle Dracula, where he summons Count Dracula.