Most Similar Movies to the Chastity Belt (1972)
Movies like The Chastity Belt (1972).
7 items, 164 votes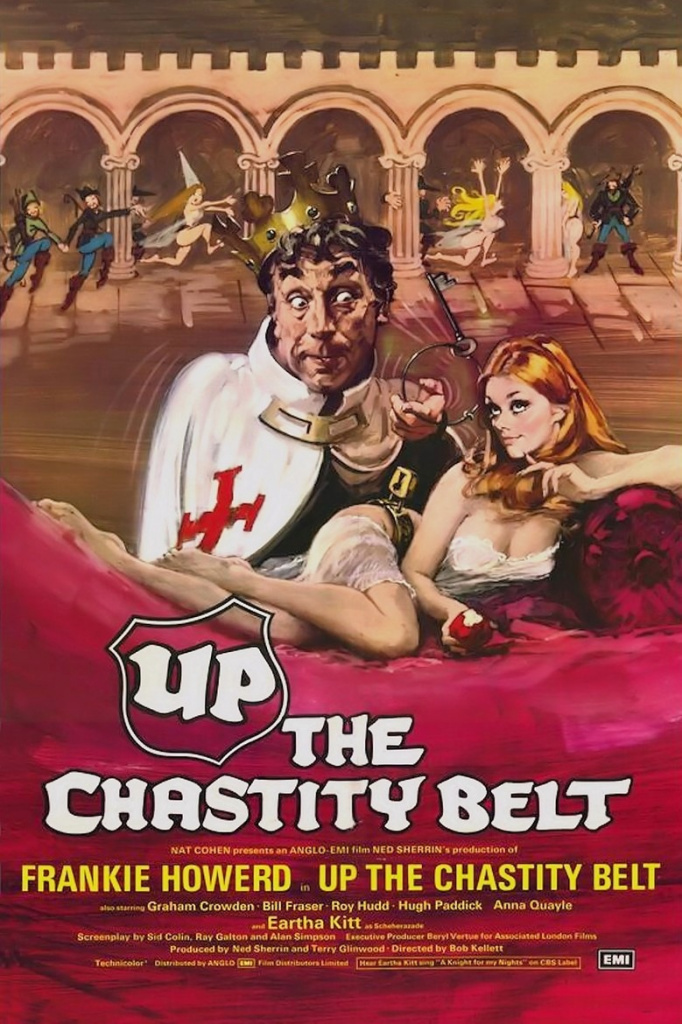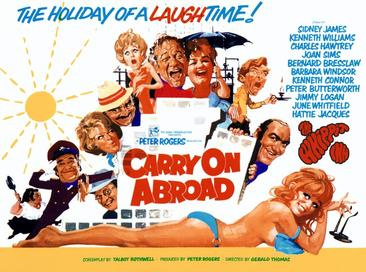 Starring:
Sidney James, Kenneth Williams, Charles Hawtrey, Joan Sims
The film opens with pub landlord and frequent holidaymaker Vic Flange (Sid James) openly flirting with the sassy saucepot widow Sadie Tompkins (Barbara Windsor) as his battleaxe wife, Cora (Joan Sims), looks on with disdain.
2
Mutiny on the Buses (1972)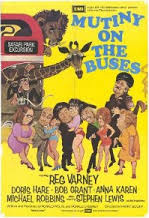 Starring:
Reg Varney, Doris Hare, Michael Robbins, Anna Karen
Stan Butler (Reg Varney), a bus driver for the Town & District bus company, is so enamoured with a clippie from his company called Susy (Janet Mahoney), that he agrees to marry her.
3
Carry on Up the Jungle (1970)

Starring:
Frankie Howerd, Sidney James, Charles Hawtrey, Joan Sims
Genres:
Adventure, Comedy
Camp ornithologist Professor Inigo Tinkle (Frankie Howerd) tells a less-than-enraptured audience about his most recent ornithological expedition to the darkest, most barren regions of the African wilds in search for the legendary Oozlum bird, which is said to fly in ever decreasing circles until it disappears up its own rear end.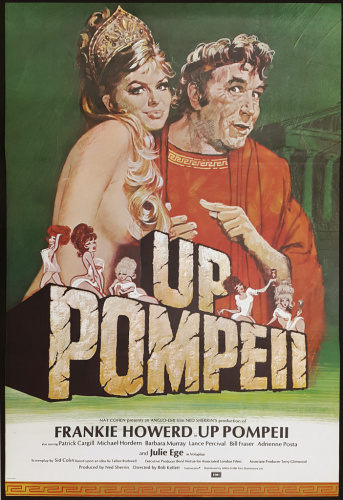 Starring:
Frankie Howerd, Patrick Cargill, Bill Fraser, Michael Hordern
Lurcio (Frankie Howerd) becomes the inadvertent possessor of a scroll bearing all the names of the proposed assassins of Nero (Patrick Cargill).

Starring:
Phil Proctor, Howard Hesseman, Beans Morocco, Stephen Feinberg
In the then-future year of 1985, a new television network called TunnelVision is entirely free of censorship (aided by a new Bill of Rights, written in 1983), and has thus become the most-watched channel in history.
6
And Now for Something Completely Different (1971)

Starring:
John Cleese, Michael Palin, Graham Chapman, Terry Gilliam
And Now for Something Completely Different is a 1971 British sketch comedy film based on the television comedy series Monty Python's Flying Circus featuring sketches from the show's first two series.
7
Young Doctors in Love (1982)

Starring:
Michael McKean, Sean Young, Gary Friedkin, Kyle T. Heffner
A group of young medical interns join the City Hospital surgery staff run by Dr. Prang, a brash and cynical surgeon leading an expensive and dissolute lifestyle.