Movies to Watch If You Like Carry on at Your Convenience (1971)
Watch movies if you like Carry on at Your Convenience (1971).
16 items, 684 votes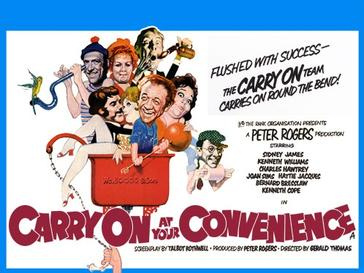 1
Carry on Henry VIII (1971)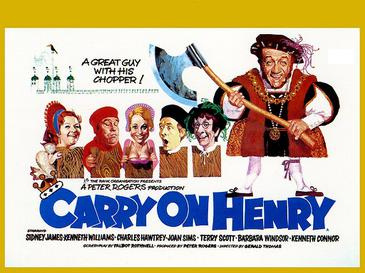 Starring:
Sidney James, Kenneth Williams, Charles Hawtrey, Joan Sims
The film opens with a passage, which states: This film is based on a recently discovered manuscript by one William Cobbler, which reveals that Henry VIII did in fact have two more wives.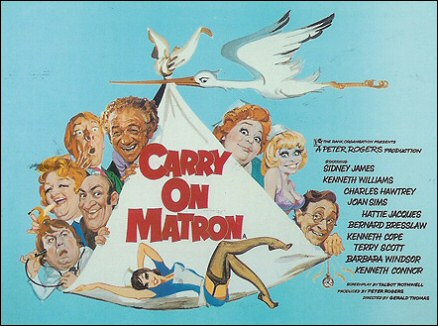 Starring:
Sidney James, Kenneth Williams, Charles Hawtrey, Joan Sims
Carry On Matron is a 1972 British comedy film, the 23rd release in the series of 31 Carry On films (1958–1992). It was released in May 1972.

Genres:
Adventure, Comedy
In the year 1750, England is rife with crime and highway robbers.
4
Which Way Is Up? (1977)

Starring:
Richard Pryor, Lonette McKee, Margaret Avery, Morgan Woodward
When he falls into a union action by mistake, Leroy Jones is laid off from his job picking oranges.
5
The Magnificent Seven Deadly Sins (1971)

Starring:
Felicity Devonshire, Bruce Forsyth, Paul Whitsun-Jones, Bernard Bresslaw
The Magnificent Seven Deadly Sins is a 1971 British comedy film directed and produced by Graham Stark.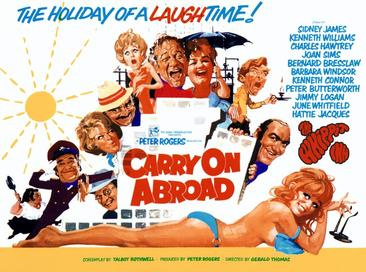 Starring:
Sidney James, Kenneth Williams, Charles Hawtrey, Joan Sims
The film opens with pub landlord and frequent holidaymaker Vic Flange (Sid James) openly flirting with the sassy saucepot widow Sadie Tompkins (Barbara Windsor) as his battleaxe wife, Cora (Joan Sims), looks on with disdain.
7
That's Carry On! (1977)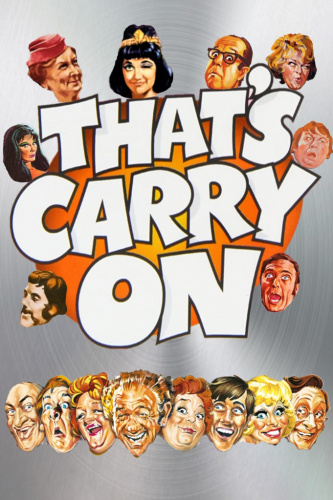 Kenneth Williams and Barbara Windsor are imprisoned in a Pinewood Studios projection room and trawl through film can after film can of the Carry On series.

Various events involve a dating agency run by Sid Bliss (Sid James) and his longtime girlfriend Sophie Plummett (Hattie Jacques).
9
Carry on Up the Jungle (1970)

Starring:
Frankie Howerd, Sidney James, Charles Hawtrey, Joan Sims
Genres:
Adventure, Comedy
Camp ornithologist Professor Inigo Tinkle (Frankie Howerd) tells a less-than-enraptured audience about his most recent ornithological expedition to the darkest, most barren regions of the African wilds in search for the legendary Oozlum bird, which is said to fly in ever decreasing circles until it disappears up its own rear end.
10
Mutiny on the Buses (1972)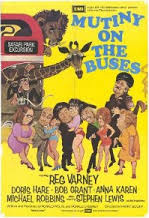 Starring:
Reg Varney, Doris Hare, Michael Robbins, Anna Karen
Stan Butler (Reg Varney), a bus driver for the Town & District bus company, is so enamoured with a clippie from his company called Susy (Janet Mahoney), that he agrees to marry her.
11
Welcome to the South (2010)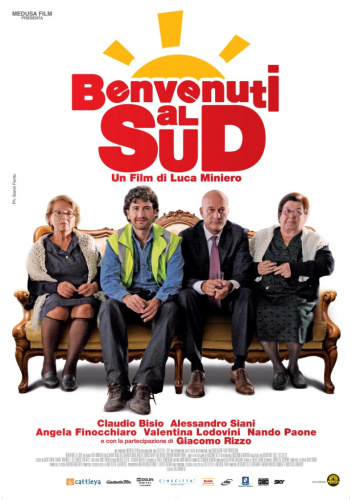 Starring:
Claudio Bisio, Alessandro Siani, Angela Finocchiaro, Valentina Lodovini
Alberto Colombo, postmaster of Usmate Velate in Brianza, fails to secure a transfer to Milan, which was given to a disabled colleague, much to the disappointment of both himself and his wife, who both wanted to move to the Lombardic capital for a number of reasons, including securing their son Chicco's future.
12
Carry on Behind (1975)

Starring:
Elke Sommer, Kenneth Williams, Bernard Bresslaw, Kenneth Connor
Frustrated butcher Fred Ramsden (Windsor Davies) and his dim electrician friend Ernie Bragg (Jack Douglas) happily head off for a holiday trip at the Riverside Caravan Site, while their respective wives Sylvia (Liz Fraser) and Vera (Patricia Franklin) look forward to their health farm holiday.

Starring:
Sidney James, Barbara Windsor, Joan Sims, Kenneth Connor
The seaside town of Fircombe is facing a crisis – it's always raining and there's nothing for the tourists to do.
14
Mr. Mike's Mondo Video (1979)

Starring:
Michael O'Donoghue, Dan Aykroyd, Rhonda Coullet, Jane Curtin
Mr. Mike's Mondo Video is a 1979 American comedy film conceived and directed by Saturday Night Live writer/featured player Michael O'Donoghue.
15
30 Nights of Paranormal Activity with the Devil Inside the Girl with the Dragon Tattoo (2013)

Starring:
Ashley Martin, Austin Michael Scott, Heidi Kramer, Pickles Moss
After living in a psychiatric hospital, Dana (Kathryn Fiore) along with her husband, Aaron (Flip Schultz) attempt to move into their new house where her father (French Stewart) has murdered the entire cast of The Artist during his exorcism.

Starring:
Steve-O, Preston Lacy, Jason 'Wee Man' Acuña, Chris Pontius
National Lampoon's TV: The Movie is a channel-surfing adventure through television programs and commercials.