Movies You Would Like to Watch If You Like Vampires Vs. the Bronx (2020)
Movies like Vampires Vs. the Bronx (2020).
43 items, 1847 votes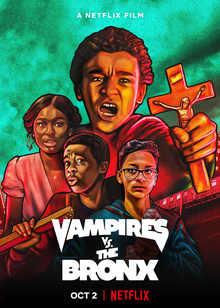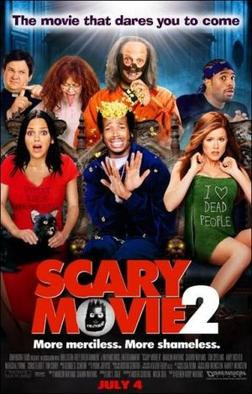 Starring:
Anna Faris, Marlon Wayans, Antony Acker, Mark Barrett
A teenage girl named Megan Voorhees (Natasha Lyonne) becomes possessed by the spirit of Hugh Kane (Richard Moll), the house's previous owner.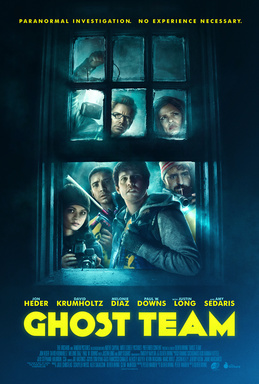 Starring:
Carlos Santos, J.R. Villarreal, Fernanda Romero, Tony Cavalero
Ghost Team One is a 2013 independent comedy horror film directed by Scott Rutherford and Ben Peyser, and starring Carlos Santos and J. R.
3
Blood Moon Rising (2009)

Starring:
Laurie Love, Ron Jeremy, Aaron Neal Trout, Kent Welborn
In this Grindhouse throwback, it's up to a hippie chick, Sadie Hawkins, and a comic book-reading soda Jerk, Darrel Lee, to save the world, but not without a little help from a group of indie film rejects shooting a zombie film in an old west ghost town.

Starring:
Heather Ann Davis, Eric Callero, Frank Pacheco, Michael Adam Hamilton
One night, a young man named Ronald (Michael Hamilton) is attacked by an unseen assailant, and during the course of the attack he loses his shirt, then one of his teeth, and gains a tattoo.

Starring:
Patrick Cavanaugh, James DeBello, Tony Denman, Oren Skoog
Transylmania is a 2009 American comedy horror film directed by David and Scott Hillenbrand, and co-written by Patrick Casey and Worm Miller.

Starring:
Jenn Proske, Matt Lanter, Diedrich Bader, Chris Riggi
Edward Sullen strips off his clothes during the saint Salvador festival while Becca Crane rushes to stop him.
7
Psycho Beach Party (2000)

Starring:
Lauren Ambrose, Nicholas Brendon, Thomas Gibson, Kimberley Davies
Genres:
Comedy, Horror, Mystery
Florence Forrest (Lauren Ambrose) is a Gidget-like character determined to learn to surf, and earns the nickname "Chicklet" from the surfer guys.
8
30 Nights of Paranormal Activity with the Devil Inside the Girl with the Dragon Tattoo (2013)

Starring:
Ashley Martin, Austin Michael Scott, Heidi Kramer, Pickles Moss
After living in a psychiatric hospital, Dana (Kathryn Fiore) along with her husband, Aaron (Flip Schultz) attempt to move into their new house where her father (French Stewart) has murdered the entire cast of The Artist during his exorcism.
9
Paranormal Movie (2013)

Starring:
Kevin P. Farley, Carly Craig, Nicky Whelan, Eric Roberts
Paranormal Movie is a 2013 American parody comedy film directed by Kevin Farley. The film is a spoof of the Paranormal Activity series.
10
What We Do in the Shadows (2014)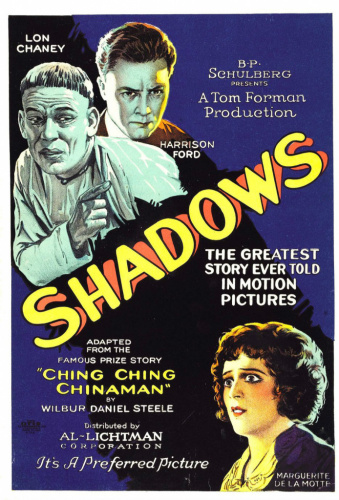 Starring:
Jemaine Clement, Taika Waititi, Cori Gonzalez-Macuer, Jonny Brugh
A documentary crew follows four vampire roommates—Viago, Vladislav, Deacon, and Petyr— who share a flat in the Wellington suburb of Te Aro.

Starring:
Gerrit Graham, Michael Lerner, Fred McCarren, Miriam Flynn
Lizzie Borden High's class of 1972 is getting ready to go through the motions at their 10-year reunion when a deranged alumnus named Walter Baylor, who was driven insane by a horrible, sadistic, senior-year prank, escapes from the mental institution and decides to crash the party at his high school reunion.

Starring:
Anna Faris, Charlie Sheen, Regina Hall, Pamela Anderson
Scary Movie 3 is a 2003 American science fantasy horror comedy film, which parodies the horror, sci-fi, and mystery genres.
13
The Bare Wench Project (2000)

Starring:
Nikki Fritz, Julie K. Smith, Lorissa McComas, Antonia Dorian
The Bare Wench Project is a 2000 American pornographic film. It is a parody of The Blair Witch Project.

Starring:
Anton Yelchin, Colin Farrell, David Tennant, Toni Collette
Charley Brewster is a teenager living in a suburb of Las Vegas, Nevada, who discovers that a new neighbor has moved in next door.

Starring:
Adam Johnson, Julie Gonzalo, Gary Cole, Alexis Knapp
Genres:
Action, Comedy, Horror
Wayne Gretzky (no relation) is a vampire who can't grow his teeth. His impotence began when he inadvertently killed Mary Lipinsky, the love of his life, 300 years ago.

Starring:
Anna Faris, Regina Hall, Craig Bierko, Bill Pullman
Shaquille O'Neal and Dr. Phil wake up to find themselves chained to pipes in a bathroom.

Starring:
Rob Corddry, Leslie Bibb, Alex Berg, Keegan-Michael Key
An expectant couple move into a haunted fixer-upper in New Orleans.
18
Dracula: Dead and Loving It (1995)

Starring:
Leslie Nielsen, Mel Brooks, Peter MacNicol, Steven Weber
Genres:
Comedy, Fantasy, Horror
Dracula: Dead and Loving It is a 1995 satirical comedy horror film directed by Mel Brooks and starring Leslie Nielsen.
19
The Walking Deceased (2015)

Starring:
Tim Ogletree, Joey Oglesby, Troy Ogletree, Dave Sheridan
A zombie outbreak is caused by a sushi chef not washing his hands before preparing a meal, gloveless, for homeless dumpster-divers.

Starring:
Mike Brune, Anna Chlumsky, Katie Orr, Matt Hutchinson
Archie Andrews is a vegan kindergarten teacher who buys products from Lorraine's vegetarian road side stand.