Tv Shows Like What We Do in the Shadows (2019)
Watch tv shows if you like What We Do in the Shadows (2019).
23 items, 727 votes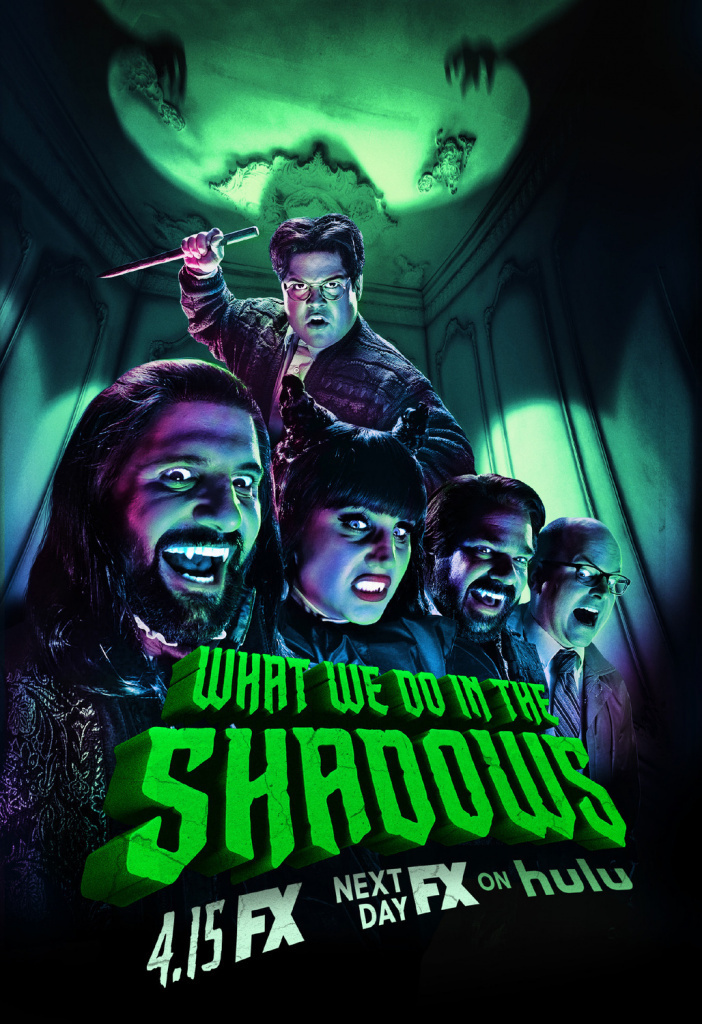 1
What We Do in the Shadows (2014)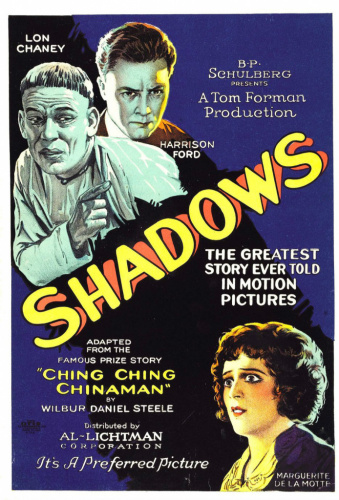 Starring:
Jemaine Clement, Taika Waititi, Cori Gonzalez-Macuer, Jonny Brugh
A documentary crew follows four vampire roommates—Viago, Vladislav, Deacon, and Petyr— who share a flat in the Wellington suburb of Te Aro.
2
Stan Against Evil (2016 - 2018)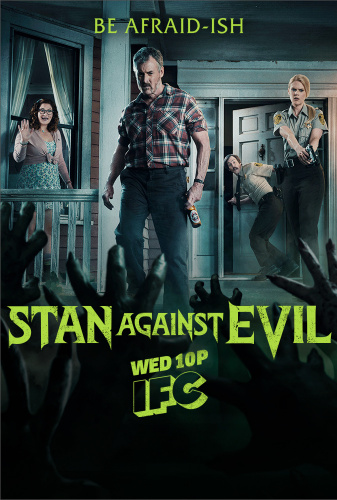 Starring:
John C. McGinley, Janet Varney, Deborah Baker Jr., Nate Mooney
Genres:
Comedy, Fantasy, Horror
An aging police sheriff begrudgingly joins an alliance with a new sheriff, Evie Barret, to battle angry demons haunting their small New Hampshire town.

Starring:
David Anders, Chris Wylde, Louise Griffiths, Jacy King
Genres:
Comedy, Fantasy, Horror
The film focuses on Second Lieutenant Bart Gregory (David Anders) who has been killed under mysterious circumstances in Iraq.
4
Being Human (2008 - 2013)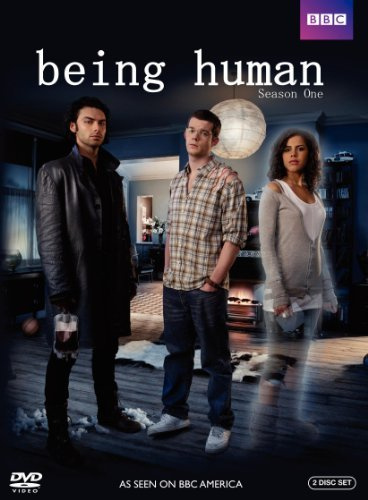 Starring:
Lenora Crichlow, Russell Tovey, Aidan Turner, Sinead Keenan
Genres:
Comedy, Drama, Fantasy
A werewolf, a vampire and a ghost live in a flat in Bristol. Where's the punchline right? Wrong.

Starring:
Kelly Overton, Jonathan Scarfe, Aleks Paunovic, Vincent Gale
Genres:
Action, Drama, Fantasy
Van Helsing centers on Vanessa Helsing, the daughter of famous vampire hunter and Dracula nemesis Abraham Van Helsing.
6
Death Valley (2011 - 2011)

Starring:
Texas Battle, Bryce Johnson, Tania Raymonde, Charlie Sanders
The Undead Task Force (a branch of the LAPD, formed when the San Fernando Valley was overtaken by zombies, werewolves and vampires) must continue to get rid of the monsters and contain them in the valley.
7
Dracula: Dead and Loving It (1995)

Starring:
Leslie Nielsen, Mel Brooks, Peter MacNicol, Steven Weber
Genres:
Comedy, Fantasy, Horror
Dracula: Dead and Loving It is a 1995 satirical comedy horror film directed by Mel Brooks and starring Leslie Nielsen.
8
Santa Clarita Diet (2017 - 2019)

Starring:
Drew Barrymore, Timothy Olyphant, Liv Hewson, Skyler Gisondo
Sheila and Joel are married real estate agents in Santa Clarita, California. When Sheila dies, their lives take a dark turn.
9
My Babysitter's a Vampire (2011 - 2012)

Starring:
Matthew Knight, Vanessa Morgan, Atticus Mitchell, Cameron Kennedy
Genres:
Action, Comedy, Fantasy
Ethan Morgan is a geeky freshman, not trusted by his parents to stay home alone with his little sister Jane.

Starring:
Chris Makepeace, Sandy Baron, Robert Rusler, Dedee Pfeiffer
Genres:
Comedy, Fantasy, Horror
Two college students, Keith and AJ, want to hire a stripper to buy their way into a campus fraternity.
11
Summer of Blood (2014)

Starring:
Jonathan Caouette, Zach Clark, Dustin Guy Defa, Juliette Fairley
During an evening date, Eric Sparrow (Onur Tukel) crassly refuses a marriage proposal by his long suffering girlfriend Jody (Anna Margaret Hollyman).
12
Being Human (2011 - 2014)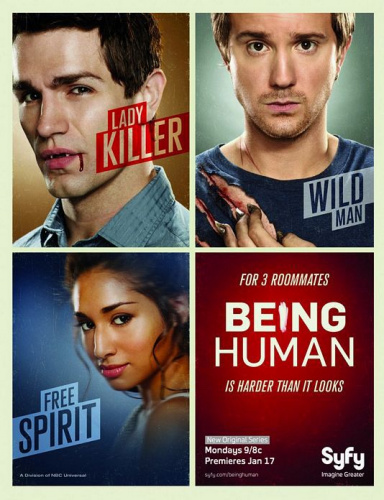 Starring:
Sam Witwer, Meaghan Rath, Sam Huntington, Kristen Hager
Genres:
Drama, Fantasy, Horror
Aiden (a vampire) and Josh (a werewolf), move into a new house together to try and live normal lives.
13
Moonlight (2007 - 2008)

Starring:
Alex O'Loughlin, Sophia Myles, Jason Dohring, Shannyn Sossamon
Genres:
Drama, Fantasy, Horror
Over fifty years ago, Mick St. John was turned into a vampire. Now in modern Los Angeles, he is a private eye; working cases that often involve the undead.
14
Bordello of Blood (1996)

Starring:
Dennis Miller, Erika Eleniak, Angie Everhart, John Kassir
Genres:
Comedy, Fantasy, Horror
Tales from the Crypt Presents: Bordello of Blood is a 1996 American horror comedy film directed by Gilbert Adler and written by Adler and A. L. Katz.
15
Vampire Killers (2009)

Starring:
Paul McGann, James Corden, MyAnna Buring, Silvia Colloca
Genres:
Action, Comedy, Fantasy
Jimmy and Fletch are two friends living in London, experiencing life problems.
16
Angel From Hell (2016 - 2016)

Starring:
Jane Lynch, Maggie Lawson, Kyle Bornheimer, Kevin Pollak
ANGEL FROM HELL is a single-camera comedy about Amy, a colorful, brassy woman who insinuates herself into the life of an organized and seemingly perfect young woman, Allison, claiming to be her "guardian angel.
17
Garth Marenghi's Darkplace (2004 - 2004)

Starring:
Richard Ayoade, Matt Berry, Matthew Holness, Alice Lowe
Genres:
Comedy, Fantasy, Horror
In the 1980s horror writer Garth Marenghi wrote, produced, directed and starred in Darkplace, a groundbreaking series set in a hospital and exploring the depths of the author's imagination.

Starring:
Scott Valentine, Michele Little, Robert Trebor, Gina Gallego
Genres:
Comedy, Fantasy, Horror
Denny is a young woman with horrible luck in men.

Starring:
Adam Johnson, Julie Gonzalo, Gary Cole, Alexis Knapp
Genres:
Action, Comedy, Horror
Wayne Gretzky (no relation) is a vampire who can't grow his teeth. His impotence began when he inadvertently killed Mary Lipinsky, the love of his life, 300 years ago.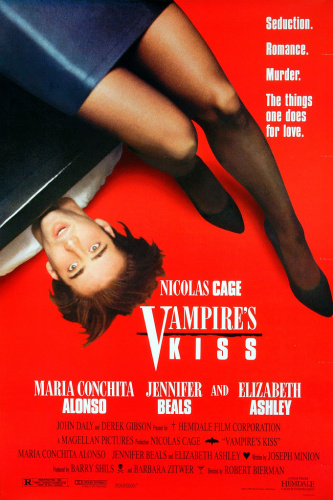 Starring:
Nicolas Cage, Maria Conchita Alonso, Jennifer Beals, Elizabeth Ashley
Peter Loew (Nicolas Cage) is a driven literary agent and an example of the stereotypical narcissistic and greedy yuppie of the 1980s: he works all day and club hops at night, with little in his life but alcohol, one-night stands and the pursuit of money and supposed prestige.