Tv Shows You Should Watch If You Like Ghosts (2019)
Tv shows like Ghosts (2019).
20 items, 603 votes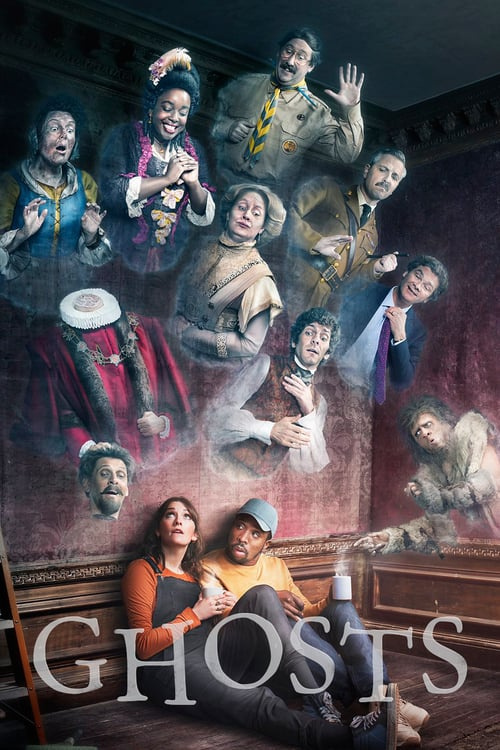 1
Being Human (2008 - 2013)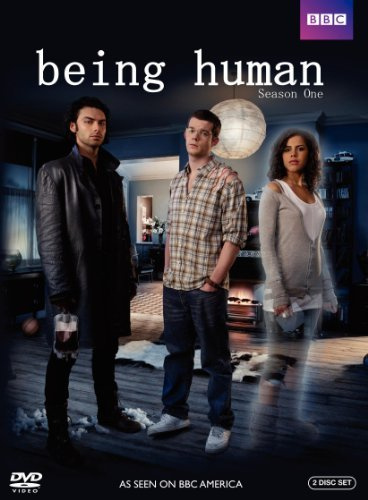 Starring:
Lenora Crichlow, Russell Tovey, Aidan Turner, Sinead Keenan
Genres:
Comedy, Drama, Fantasy
A werewolf, a vampire and a ghost live in a flat in Bristol. Where's the punchline right? Wrong.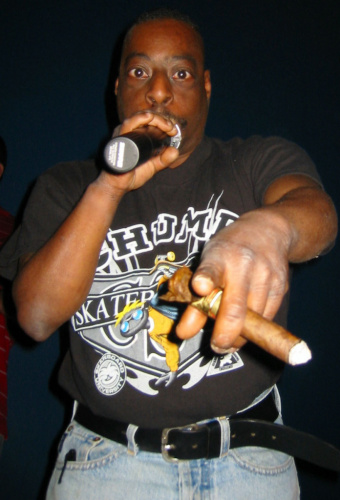 Starring:
Alec Baldwin, Geena Davis, Michael Keaton, Annie McEnroe
Married couple Barbara and Adam Maitland live in an idyllic Connecticut country home in Winter River.
3
Yonderland (2013 - 2016)

Starring:
Mathew Baynton, Simon Farnaby, Martha Howe-Douglas, Jim Howick
33-year-old Debbie Maddox (Martha Howe-Douglas) is becoming increasingly bored with life as a suburban stay-at-home mum.
4
Good Omens (2019 - 2019)

Starring:
David Tennant, Michael Sheen, Frances McDormand, Sam Taylor Buck
A tale of the bungling of Armageddon features an angel, a demon, an eleven-year-old Antichrist, and a doom-saying witch.

Starring:
Marlon Wayans, Essence Atkins, Marlene Forte, David Koechner
Genres:
Comedy, Fantasy, Horror
In August 2012, a young couple, Malcolm and Kisha, move in together.

Starring:
Reece Shearsmith, Steve Pemberton, Rosie Cavaliero, Aimee-Ffion Edwards
Genres:
Comedy, Drama, Horror
Be invited into some very different No. 9s, where the ordinary and mundane rub shoulders with the extraordinary and macabre.
7
A Haunted House 2 (2014)

Starring:
Marlon Wayans, Jaime Pressly, Cedric the Entertainer, Essence Atkins
Malcolm Johnson and his cousin Ray-Ray are driving Malcolm's possessed girlfriend Kisha to the hospital after he beat her senseless for trying to attack him.

Starring:
Peter O'Toole, Daryl Hannah, Steve Guttenberg, Donal McCann
Cash-strapped Peter Plunkett owns a dilapidated Irish castle that he has converted to a bed and breakfast.
9
Angel From Hell (2016 - 2016)

Starring:
Jane Lynch, Maggie Lawson, Kyle Bornheimer, Kevin Pollak
ANGEL FROM HELL is a single-camera comedy about Amy, a colorful, brassy woman who insinuates herself into the life of an organized and seemingly perfect young woman, Allison, claiming to be her "guardian angel.

Starring:
James Buckley, Kenneth Collard, Louis Emerick, Paul Kaye
James Buckley is transported to a parallel world featuring "psychopathic Fairies, Shell Men, seductive Demi-Fins and vicious Throcks".

Starring:
Chris Ramsey, Kimberley Nixon, Lisa McGrillis, Pat Dunn
Having left his home town for the bright lights of Manchester, Jack Pearson (Chris Ramsey) decides it's time to bring his new wife Sarah (Kimberley Nixon), who happens to be Jewish, home to meet his parents Joe and Pauline (Jim Moir and Gina McKee) and the rest of his family.
12
The Ghost Busters (1975 - 1975)

Genres:
Comedy, Family, Fantasy
.
13
Randall & Hopkirk (deceased) (2000 - 2001)

Starring:
Vic Reeves, Bob Mortimer, Emilia Fox, Charlie Higson
Genres:
Comedy, Crime, Fantasy
A remake of the 1969 British sitcom. Jeff Randall and Marty Hopkirk are partners in a detective and security firm.

Starring:
Bill Pullman, Christina Ricci, Cathy Moriarty, Eric Idle
Genres:
Comedy, Family, Fantasy
In Friendship, Maine following the death of her father, neurotic and spoiled heiress Carrigan Crittenden discovers she has only been left Whipstaff Manor in his will while his vast wealth has gone to several charities.
15
It All Came True (1998)

Starring:
James Spader, Polly Walker, Michael Caine, Maggie Smith
Stevenson Lowe (James Spader) has a publishing business that's in trouble and a girlfriend (Polly Walker), who is also being pursued by a U. S. Senator (Sam Shepard).
16
Deadbeat (2014 - 2016)

Starring:
Tyler Labine, Lucy DeVito, Brandon T. Jackson, Cat Deeley
The series follows Kevin Pacalioglu, a medium for hire, who attempts to solve various ghosts' unresolved problems, so that they can move on to a final resting place, occasionally with the help of his best friend and drug dealer, Roofie.
17
Spirited (2010 - 2011)

Starring:
Claudia Karvan, Matt King, Rodger Corser, Belinda Bromilow
Genres:
Comedy, Drama, Fantasy
A dentist Suzy meets the ghost of an 80s English rock star Henry Mallet.

Starring:
Tae-hee Kim, Kyoo-hyung Lee, Ko Bo-Gyeol, Seo Woo-Jin
Genres:
Comedy, Drama, Fantasy
It's the story of a mother who died and begins a 49-day long project of reincarnation and a husband who has barely begun to live a new life after overcoming the pain of losing his wife.

Starring:
Glenn Close, Mandy Patinkin, Ruth Gordon, Barnard Hughes
When husband Nick Chaney and his wife Jan, somewhat staid and socially stifled, move into an old apartment house in San Francisco, they uncover a message under layers of wallpaper left by a previous tenant ("Maxie Malone lived here! Read it, and weep!").
20
Get a Life (1990 - 1992)

Starring:
Chris Elliott, Bob Elliott, Robin Riker, Elinor Donahue
The misadventures of a 30-year-old paper-boy (played by Late Night alum Chris Elliot) and his wacky parents.