Most Similar Tv Shows to Upright (2019)
Tv shows like Upright (2019).
25 items, 806 votes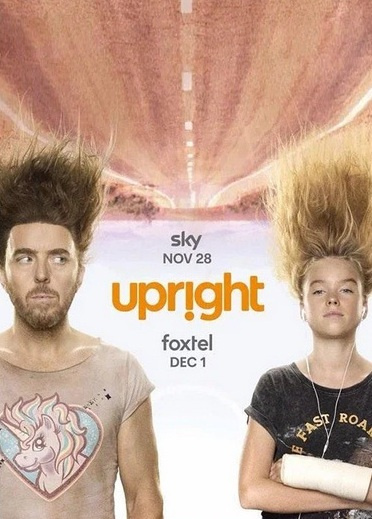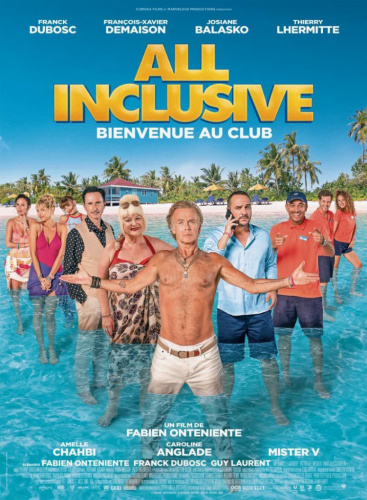 Starring:
Franck Dubosc, François-Xavier Demaison, Josiane Balasko, Thierry Lhermitte
Two men go on a camping holiday abroad, all expenses paid.
2
The Secret Lives of Dorks (2013)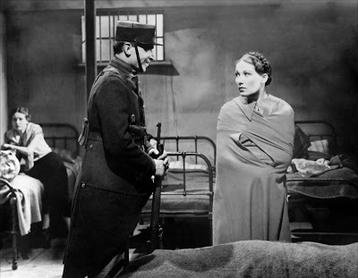 Starring:
Gaelan Connell, Vanessa Marano, Riley Voelkel, Beau Mirchoff
Samantha, a dork, loves Payton, also a dork, who loves Carrie, a cheerleader, who dates Clark, the football captain.
3
The Long Dumb Road (2018)

Starring:
Tony Revolori, David DeLao, Lora Martinez-Cunningham, Jason Mantzoukas
The Long Dumb Road is a 2018 American road trip comedy film written, directed and produced by Hannah Fidell and co-written by Carson D. Mell.
4
Adventures of Serial Buddies (2011)

Starring:
Henry Winkler, Christopher Lloyd, Beth Behrs, Christopher McDonald
Adventures of Serial Buddies is a 2011 black comedy film written and directed by Keven Undergaro.

Starring:
Christian Ulmen, Fahri Yardim, Pheline Roggan, Collien Ulmen-Fernandes
Jerks may refer to:.

Starring:
Jillian Bell, Charlotte Newhouse, Stephen Root, Elizabeth De Razzo
A straight-and-narrow young woman is hired to babysit a mega-rich woman child who has been left alone in her daddy's mansion under house arrest.
7
A Moody Christmas (2012 - 2012)

Starring:
Ian Meadows, Patrick Brammall, Danny Adcock, Robina Beard
Once a year, for six years, we visit the lovably dysfunctional Moody family as they come together to share this universally celebrated holiday, stuffed full of all the fun, fights, bad gifts, boring uncles, overbearing in-laws, shocking family secrets and bizarre eccentricities that any family who's experienced the melting pot of Christmas Day will relate to.
8
Almost Royal (2014 - 2016)

Starring:
Ed Gamble, Amy Hoggart, Gemma Whelan, Nerissa Knight
Two young British aristocrats venture outside the palace and across the pond on their first trip to the U. S.
9
Jon Benjamin Has a Van (2011 - 2011)

Starring:
Leo Allen, H. Jon Benjamin, Nathan Fielder, Gary Wilmes
A reporter cruises around in his van and reports on all the trivial things no one cares about.
10
The Increasingly Poor Decisions of Todd Margaret (2009 - 2016)

Starring:
Sharon Horgan, Will Arnett, David Cross, Blake Harrison
Todd Margaret is an American who takes a job running the London sales team for an energy drink.
11
The Expanding Universe of Ashley Garcia (2020 - 2020)

Starring:
Paulina Chávez, Conor Husting, Bella Podaras, Reed Horstmann
The Expanding Universe of Ashley Garcia (also known as Ashley Garcia: Genius in Love) is an American comedy television series created by Mario Lopez and Seth Kurland that premiered via streaming on Netflix on February 17, 2020.
12
Hello Ladies (2013 - 2014)

Starring:
Stephen Merchant, Christine Woods, Nate Torrence, Kevin Weisman
A gawky Englishman comes to Los Angeles to find the woman of his dreams.
13
I Live with Models (2015)

Starring:
David Hoffman, Brianne Howey, Rebecca Reid, Rico Aragon
Set on the fringes of the fashion industry in Miami, the show follows the everyday adventures of four naive 20-somethings coming face to (flawless) face with the real world.

Starring:
Alun ap Brinley, Geoff Bell, Peter Bowles, Phil Daniels
Three friends, Fred (Stretch), Tyg (Bell) and Grouch (Daniels), set out on a motorcycle trip to Wales in order to bring back a haul of cannabis for Fred's friend The Chairman (Bowles).
15
Non-transferable (2017)

Starring:
Ashley Clements, Brendan Bradley, Shanna Malcolm, Katie Wee
The film centres around a young woman named Amy Tyler, who books a surprise holiday to Europe with her boyfriend Josh Merit.
16
Mystery Girls (2014 - 2014)

Starring:
Tori Spelling, Jennie Garth, Miguel Pinzon, Ryan McPartlin
The comedy series follows two former detective TV show starlets brought back together by a real-life mystery.
17
Bless This Mess (2019 - 2020)

Starring:
Dax Shepard, Lake Bell, David Koechner, JT Neal
A newlywed couple's plan to leave the big city for a quieter life in Nebraska doesn't go as expected.

Starring:
Eliza Coupe, Jay Harrington, Carter MacIntyre, Oscar Nuñez
After losing her boyfriend and her high-powered job as an attorney all on one day, Nina finds that the only job available to her is at the Public Defender's office.

Starring:
Hugh Bonneville, Monica Dolan, Jessica Hynes, Sarah Parish
Ian Fletcher, formerly the Head of the Olympic Deliverance Commission, has taken up the position of Head of Values at the BBC.

Starring:
Lucas Cruikshank, Saoirse Ronan, Kelly Landry
Fred, a boy with a freakishly high voice, goes on many crazy adventures.