Tv Shows Similar to Ghosted (2017 - 2017)
Watch these tv shows if you like Ghosted (2017 - 2017).
27 items, 888 votes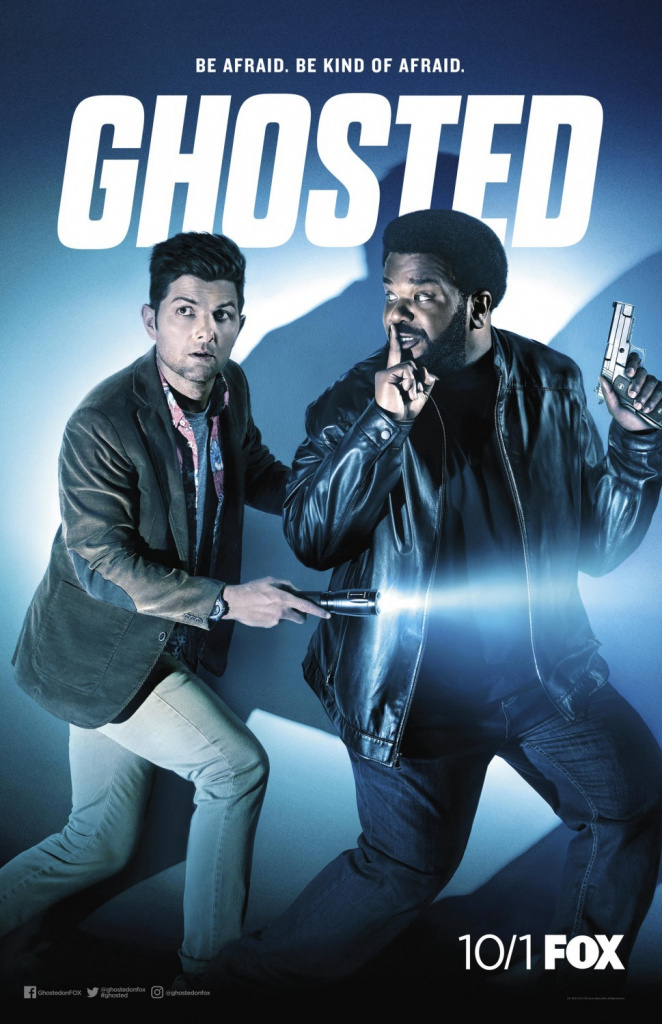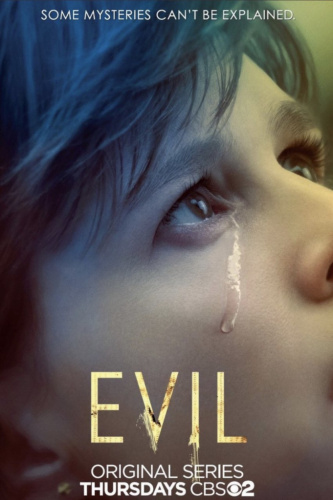 Starring:
Katja Herbers, Mike Colter, Aasif Mandvi, Michael Emerson
Genres:
Crime, Drama, Horror
A skeptical female clinical psychologist joins a priest-in-training and a blue-collar contractor as they investigate supposed miracles, demonic possession, and other extraordinary occurrences to see if there's a scientific explanation or if something truly supernatural is at work.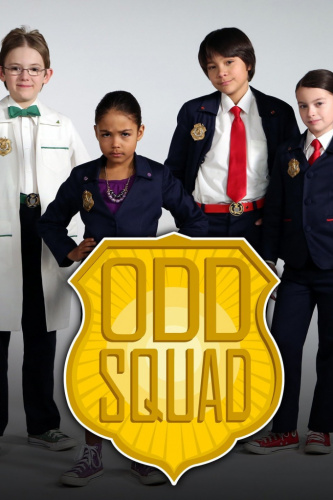 Starring:
Millie Davis, Sean Michael Kyer, Dalila Bela, Filip Geljo
Genres:
Action, Adventure, Comedy
Young government agents Olive and Otto use math to investigate strange occurrences in their town. Produced by The Fred Rogers Co.
3
The Chronicle (2001 - 2002)

Starring:
Chad Willett, Rena Sofer, Reno Wilson, Jon Polito
Genres:
Comedy, Horror, Sci-Fi
Tucker Burns is a qualified reporter who can't get a job.
4
Mystery Girls (2014 - 2014)

Starring:
Tori Spelling, Jennie Garth, Miguel Pinzon, Ryan McPartlin
The comedy series follows two former detective TV show starlets brought back together by a real-life mystery.
5
Warehouse 13 (2009 - 2014)

Starring:
Eddie McClintock, Joanne Kelly, Saul Rubinek, Allison Scagliotti
Genres:
Drama, Mystery, Sci-Fi
After saving the life of the President in Washington D. C. , a pair of U.

Starring:
Stuart Townsend, Gabrielle Union, Eric Jungmann, Cotter Smith
Genres:
Crime, Drama, Fantasy
Investigative reporter Carl Kolchak, who's after his wife's killer, teams up with Perri Reed, Jain McManus, and their boss Tony Vincenzo to investigate strange crimes in Los Angeles that may contain dark supernatural elements.
7
The X-files (1993 - 2018)

Starring:
David Duchovny, Gillian Anderson, Mitch Pileggi, William B. Davis
Genres:
Crime, Drama, Mystery
Two FBI agents, Fox Mulder and Dana Scully work in an unassigned detail of the bureau called the X-Files investigating cases dealing with unexplained paranormal phenomena.

Starring:
Ally Walker, Julian McMahon, A Martinez, Robert Davi
Genres:
Crime, Drama, Mystery
Ally Walker stars as Dr.
9
The Lone Gunmen (2001 - 2001)

Starring:
Bruce Harwood, Tom Braidwood, Dean Haglund, Zuleikha Robinson
Genres:
Comedy, Drama, Mystery
Spin-off of The X-Files featuring the trio of computer-hacking conspiracy geeks popularly known as The Lone Gunmen.
10
Freakylinks (2000 - 2001)

Starring:
Ethan Embry, Lisa Sheridan, Karim Prince, Lizette Carrion
Genres:
Horror, Mystery, Sci-Fi
A TV show from the five-member Haxan Films team (consisting of Eduardo Sanchez, Daniel Myrick, Robin Cowie, Gregg Hale, and Mike Manello) collaborated with screenwriter David S.
11
Terriers (2010 - 2010)

Starring:
Donal Logue, Michael Raymond-James, Laura Allen, Kimberly Quinn
Genres:
Comedy, Crime, Drama
Ex-cop and recovering alcoholic Hank Dolworth partners with his best friend, former criminal Britt Pollack, in an unlicensed private investigation business.
12
Rush Hour (2016 - 2016)

Starring:
Justin Hires, Jon Foo, Aimee Garcia, Page Kennedy
Genres:
Action, Comedy, Crime
TV show based on the action-comedy 'Rush Hour' films about an L. A. cop who teams up with a detective from Hong Kong.
13
Eerie, Indiana (1991 - 1992)

Starring:
Omri Katz, Justin Shenkarow, Mary-Margaret Humes, Francis Guinan
Genres:
Adventure, Comedy, Drama
When Marshall Teller's (Omri Katz) family moves to the small rural town of Eerie, Indiana (pop.
14
Kolchak: the Night Stalker (1974 - 1975)

Starring:
Darren McGavin, Simon Oakland, Jack Grinnage, Ruth McDevitt
Genres:
Horror, Mystery, Thriller
Carl Kolchak was a reporter for Chicago's Independent News Service, and a trouble magnet for situations involving the supernatural.
15
The Strange Calls (2012)

Starring:
Barry Crocker, Toby Truslove, Patrick Brammall, Katherine Hicks
Hot Fuzz meets Haven, Aussie-style: A lighthearted, supernatural cop show set in a Australian seaside community of Coolum.

Starring:
Inbar Lavi, Rob Heaps, Parker Young, Marianne Rendón
Genres:
Comedy, Crime, Drama
Con artist Maddie is as beautiful as she is dangerous.
17
Castle Rock (2018 - 2019)

Starring:
Bill Skarsgård, André Holland, Lizzy Caplan, Melanie Lynskey
Genres:
Drama, Fantasy, Horror
A psychological-horror series set in the Stephen King multiverse, Castle Rock combines the mythological scale and intimate character storytelling of King's best-loved works, weaving an epic saga of darkness and light, played out on a few square miles of Maine woodland.
18
Get Smart (1995 - 1995)

Genres:
Comedy, Crime, Mystery
.
19
National Security (2003)

Starring:
Martin Lawrence, Steve Zahn, Colm Feore, Bill Duke
Genres:
Action, Comedy, Crime
Two LAPD policemen, Hank Rafferty and Charlie Reed, investigate a warehouse heist and discover a gang of thieves, one of whom kills Charlie before they escape.
20
Partners (2014 - 2014)

Starring:
Kelsey Grammer, Martin Lawrence, Rory O'Malley, Edi Patterson
Two Chicago lawyers from vastly different backgrounds unexpectedly meet in court as they each face a personal crisis.