More Tv Shows Like Guilt (2019)
Tv shows similar to Guilt (2019).
23 items, 705 votes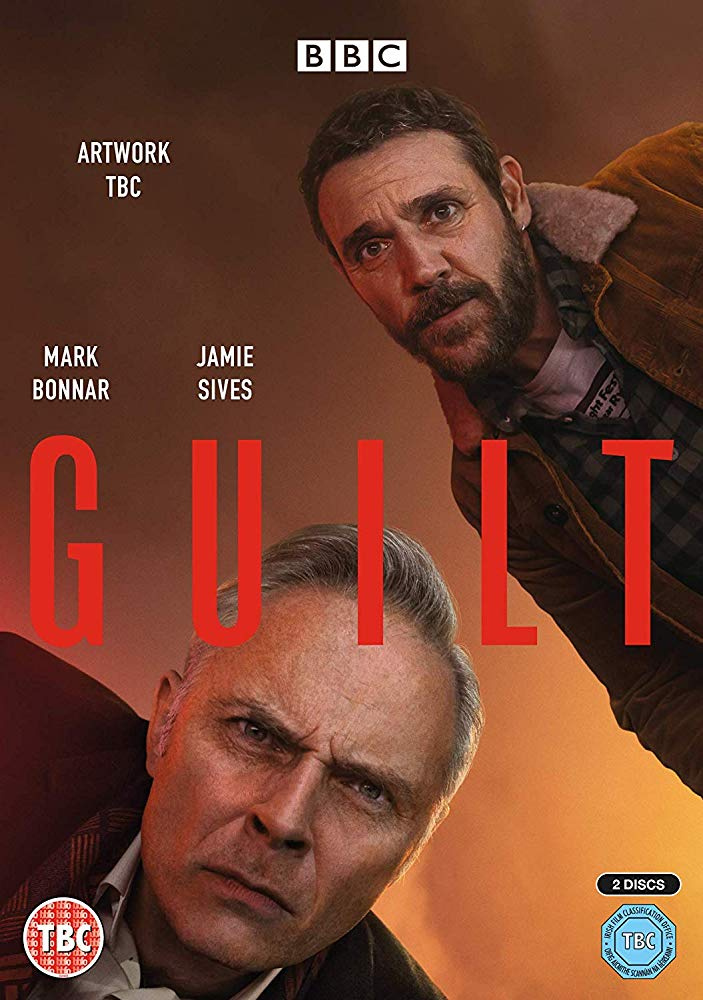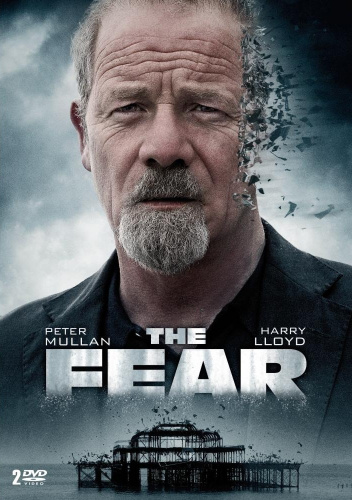 Starring:
Peter Mullan, Anastasia Hille, Harry Lloyd, Paul Nicholls
A Brighton crime boss turned entrepreneur and the disintegration of a criminal mind.
2
Nighty Night (2004 - 2005)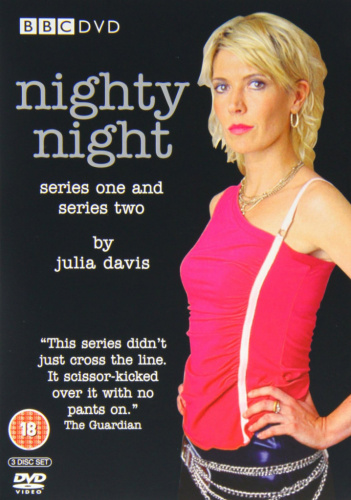 Starring:
Julia Davis, Angus Deayton, Rebecca Front, Ruth Jones
Genres:
Comedy, Crime, Thriller
While telling her husband he's dying, Jill sets her sights on the next door neighbour, Don. And torments his wife, who suffers from MS.
3
The Wrong Mans (2013 - 2014)

Starring:
Mathew Baynton, James Corden, Sarah Solemani, Dawn French
Genres:
Comedy, Crime, Thriller
From actor/writer duo James Corden and Mathew Baynton, The Wrong Mans series centers on Sam Pinkett and Phil Bourne, office workers for Berkshire County Council, who have their menial existence turned upside-down by a chance phone-call and a case of mistaken identity.

Starring:
Grace Victoria Cox, Melanie Field, James Scully, Brendan Scannell
Genres:
Comedy, Crime, Drama
TV version of the 1988 black comedy, 'Heathers,' where an outcast student plots to kill the cool kids.

Starring:
Bill Bailey, Tom Wilkinson, Michael Smiley, Tim Curry
Genres:
Comedy, Crime, History
The film opens in Edinburgh. Narration by Angus the Hangman explains how the corpses of the hanged are transported to Dr Robert Knox for dissection.

Starring:
Claus Theo Gärtner, Renate Kohn, Paul Frielinghaus, Rainer Hunold
German crime series, centering around a succession of lawyers and a private investigator and former police officer, who typically team up to clear a client of the lawyer, who is usually an innocent suspect in a murder case.
7
Blind Man's Bluff (2005)

Starring:
Aleksey Panin, Dmitriy Dyuzhev, Nikita Mikhalkov, Sergey Makovetskiy
Genres:
Comedy, Crime, Thriller
The film opens with a professor lecturing a group of university students on the primitive accumulation of capital.
8
The End of the F***ing World (2017 - 2019)

Starring:
Jessica Barden, Alex Lawther, Steve Oram, Christine Bottomley
Genres:
Adventure, Comedy, Crime
Based on the award-winning series of comic books by Charles Forsman, The End of the F***ing World invites viewers into the dark and confusing lives of teen outsiders James and Alyssa as they embark on a road trip to find Alyssa's father, who left home when she was a child.
9
The Thin Blue Line (1995 - 1996)

Starring:
Rowan Atkinson, Mina Anwar, James Dreyfus, Serena Evans
Inspector Raymond C.
10
Dirk Gently (2010 - 2012)

Starring:
Stephen Mangan, Darren Boyd, Lisa Jackson, Jason Watkins
Genres:
Comedy, Crime, Sci-Fi
Holistic detective Gently relies on the universe to unravel mysteries based on the 'interconnectedness of all things'.

Starring:
Tchéky Karyo, Anastasia Hille, Tom Hollander, Barbara Sarafian
Genres:
Crime, Drama, Thriller
The mercurial detective, Julien Baptiste, on holiday in Amsterdam with his wife, assists in an investigation for his former girlfriend, the Amsterdam Chief of Police.
12
The Detectives (1993 - 1997)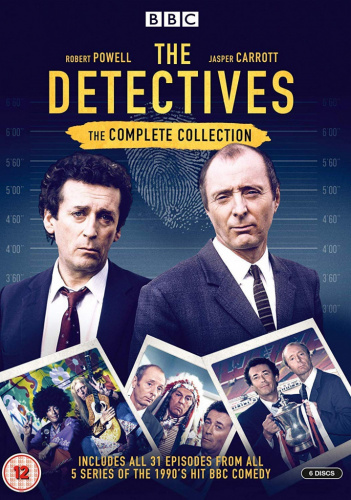 Starring:
Jasper Carrott, Robert Powell, George Sewell, Frank Windsor
In the never ending, high tech war against crime, Detective Constables Bob Louis and David Briggs are the Scud missiles of the police arsenal of intuition, hunches and inspired guesses.
13
Tales From the Crypt (1989 - 1996)

Starring:
John Kassir, Roy Brocksmith, Miguel Ferrer, Cam Clarke
Genres:
Comedy, Crime, Fantasy
Half-hour stories with many themes, including; horror, twists, black-magic, and science fiction Introduced by a puppet called "The Crypt Keeper".

Starring:
Robert De Niro, Michelle Pfeiffer, Dianna Agron, John D'Leo
Genres:
Comedy, Crime, Thriller
Mafia boss Giovanni Manzoni, who offended Don Lucchese, a rival mafia boss, survives an attempted hit on him and his family at a barbecue.

Starring:
Andy Serkis, Reece Shearsmith, Jennifer Ellison, Steven O'Donnell
Genres:
Comedy, Crime, Horror
Two brothers, David and Peter (Andy Serkis and Reece Shearsmith), kidnap Tracey (Jennifer Ellison), the stepdaughter of Arnie (Steven Berkoff), an underworld crime boss.

Starring:
Chris O'Dowd, Ray Romano, Sean Bridgers, Carolyn Dodd
The adventures of a mobster-turned-movie producer in Hollywood. TV show based on Elmore Leonard's novel and subsequent film.
17
Catastrophe (2015 - 2019)

Starring:
Sharon Horgan, Rob Delaney, Mark Bonnar, Ashley Jensen
American boy Rob gets Irish girl Sharon pregnant while they hook up for a week while on a business trip to London.

Starring:
Jean Boht, Nick Conway, Jonathon Morris, Kenneth Waller
The Liverpool-based Boswell family are experts at exploiting the system to get by in life.
19
Porridge (1974 - 1977)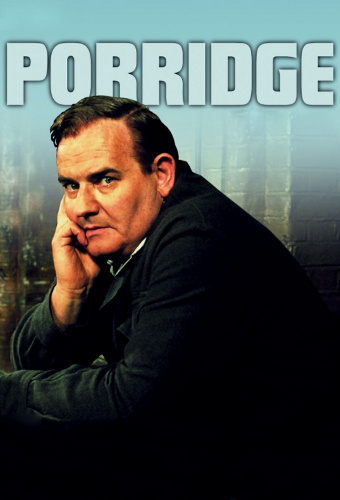 Starring:
Ronnie Barker, Brian Wilde, Fulton Mackay, Richard Beckinsale
Norman Stanley Fletcher is sentenced to 5 years at her Majesty's pleasure at HM prison Slade in darkest Cumbria.
20
Crime Scene Cleaner (2011 - 2018)

Starring:
Bjarne Mädel, Peer Martiny, Jörg Pose, Jule Böwe
The bizarre everyday adventures of Heiko "Schotty" Schotte, whose profession is to clean up crime scenes.