Tv Shows to Watch If You Like Zapped (2016 - 2018)
Watch tv shows if you like Zapped (2016 - 2018).
19 items, 541 votes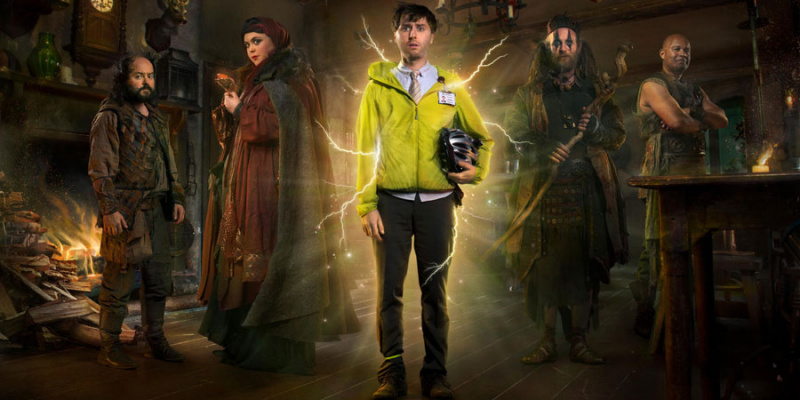 1
Teen Angel (1997 - 1998)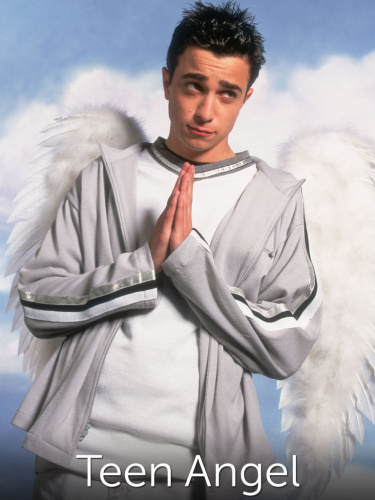 Starring:
Mike Damus, Jordan Brower, Conchata Ferrell, Corbin Allred
After eating a six-month-old hamburger, Marty DePolo (Mike Damus) dies and God's Cousin Rod (Ron Glass) appoints him as his best friend's guardian angel.
2
10 Items or Less (2006)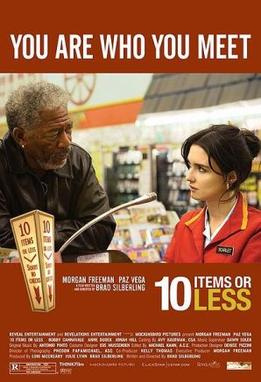 Starring:
Morgan Freeman, Paz Vega, Jonah Hill, Anne Dudek
10 Items or Less is a 2006 American comedy-drama film written and directed by Brad Silberling and starring Morgan Freeman and Paz Vega.
3
Mind Your Language (1977 - 1986)

Starring:
Barry Evans, George Camiller, Jacki Harding, Zara Nutley
Jeremy Brown is a put-upon language teacher who tries to make a living by teaching English to immigrants.
4
Future Man (2017 - 2020)

Starring:
Josh Hutcherson, Eliza Coupe, Derek Wilson, Haley Joel Osment
Genres:
Action, Adventure, Comedy
Josh Futturman, a janitor by day and a gamer by night, is recruited by mysterious visitors to travel through time to prevent the extinction of humanity.

Starring:
Alan Davies, Darren Boyd, Katherine Parkinson, Stephen Wight
Deep in the Hertfordshire countryside, Thaxted Manor Hotel is home to The White House restaurant and its resident head chef Roland White.

Starring:
Emily Joyce, Geraldine McNulty, Hugh Dennis, Lill Roughley
Genres:
Comedy, Fantasy, Romance
Thermoman is a multiple-powered superhero who originates from the planet Ultron.

Starring:
Greg Davies, Roisin Conaty, Mike Wozniak, Gwyneth Powell
Dan (Davies) is a childish idiot trapped in an adult's life, helped along by his uniquely dysfunctional best friends, Jo (Conaty) and Brian (Wozniak).
8
The Increasingly Poor Decisions of Todd Margaret (2009 - 2016)

Starring:
Sharon Horgan, Will Arnett, David Cross, Blake Harrison
Todd Margaret is an American who takes a job running the London sales team for an energy drink.
9
Still Open All Hours (2013)

Starring:
James Baxter, Stephanie Cole, Brigit Forsyth, David Jason
Arkwright is long dead and Granville now runs the shop with his daft son Leroy, the result of a one night stand in Blackpool.
10
Yonderland (2013 - 2016)

Starring:
Mathew Baynton, Simon Farnaby, Martha Howe-Douglas, Jim Howick
33-year-old Debbie Maddox (Martha Howe-Douglas) is becoming increasingly bored with life as a suburban stay-at-home mum.

Starring:
Lolly Adefope, Jim Howick, Charlotte Ritchie, Kiell Smith-Bynoe
A group of spirits restlessly squabble in an abandoned country home.

Starring:
Stephen Rea, Bruce Payne, Dimo Alexiev, Velizar Binev
The film follows a riot squad that enters an insane asylum to try to deal with a hostage situation involving some of the inmates.

Starring:
Olivia Sanabia, Abby Donnelly, Aubrey K. Miller, Judah Bellamy
Genres:
Comedy, Drama, Family
Kelly Quinn and her two BFF's, Darbie and Hannah, stumble upon her grandmother's mysterious cookbook in the attic and discover some far from ordinary recipes.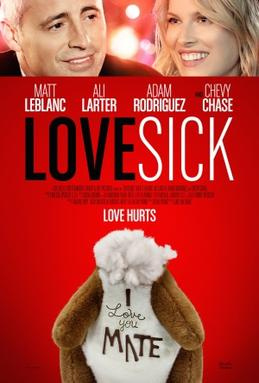 Starring:
Matt LeBlanc, Ali Larter, Adam Rodriguez, Ashley Williams
It is the story of Charlie Darby, who has everything going for him: a great job, friends, family, the whole package.
15
Goodnight Sweetheart (1993 - 2016)

Genres:
Comedy, Drama, Fantasy
.
16
Doll & Em (2013 - 2015)

Starring:
Emily Mortimer, Dolly Wells, Jonathan Cake, Elsie Richter
A sitcom in which English actress Emily Mortimer heads to Hollywood, closely followed by best friend Dolly Wells as her assistant.

Starring:
Lesley Manville, Peter Mullan, Sam Swainsbury, Lisa McGrillis
After the death of her husband, a woman attempts to rebuild her life while surrounded by her sometimes problematic family and friends.
18
Manhattan Love Story (2014 - 2014)

Starring:
Analeigh Tipton, Jake McDorman, Nicolas Wright, Jade Catta-Preta
The unfiltered internal monologues of a young man and a young woman are exposed as they begin a new relationship together.
19
The Ministry of Time (2015)

Starring:
Cayetana Guillén Cuervo, Juan Gea, Francesca Piñón, Jaime Blanch
Genres:
Adventure, Comedy, Fantasy
Three people from different centuries are recruited by a mysterious organization whose purpose is to make sure that the history of Spain proceeds as it should.