Movies Similar to Rolling to You (2018)
Watch these movies if you like Rolling to You (2018).
18 items, 499 votes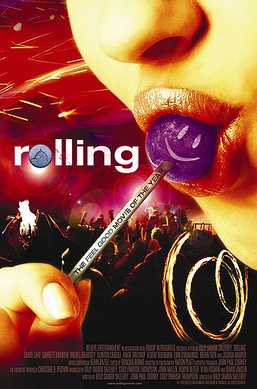 1
The Perfect Date (2010)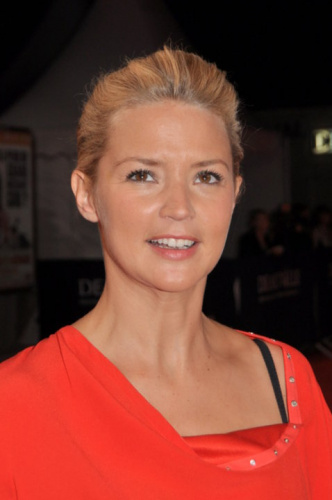 Starring:
Clovis Cornillac, Virginie Efira, Manu Payet, Annelise Hesme
Michel dreams of a perfect meeting with the woman of his dreams, entirely due to chance, as his parents and grandparents experienced.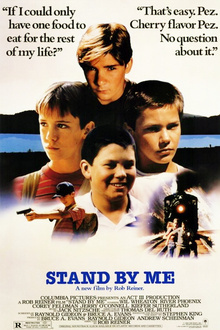 Starring:
Jessica Paré, Brian Gleeson, Stanley Townsend, Francesca Wood
Standby may refer to:.
3
Midnight at the Magnolia (2020)

Starring:
Natalie Hall, Evan Williams, Alison Brooks, Steve Cumyn
Maggie and Jack are childhood family friends and now as adults give dating advice together on their popular local radio show.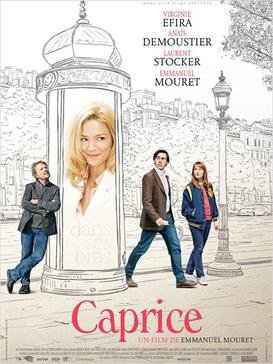 Starring:
Virginie Efira, Anaïs Demoustier, Laurent Stocker, Emmanuel Mouret
Clément, a teacher in a primary school, is divorced and on his own. He shares his worries with his headmaster Thomas, whose wife has left him.

Starring:
Audrey Tautou, Nathalie Baye, Sami Bouajila, Stéphanie Lagarde
Émilie (Audrey Tautou), co-owner of a hair salon, receives an anonymous love letter from her worker Jean (Sami Bouajila) who, unknown to Émilie, is highly educated but took up the handy-man job in the salon after a depression.
6
Out at the Wedding (2007)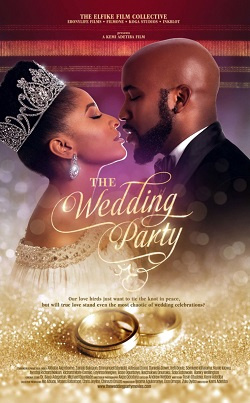 Starring:
Jerry Banks, Jill Bennett, Jamie Blake, Emily A. Burton
Ever have an identity crisis? Tell a little white lie here and there, just to make everyone happy? Well, Alex Houston has got you beat, hands down.
7
Love Is in the Air (2013)

Starring:
Ludivine Sagnier, Nicolas Bedos, Jonathan Cohen, Arnaud Ducret
Love Is in the Air (French: Amour & turbulences) is a 2013 French romantic comedy film directed by Alexandre Castagnetti.

Starring:
Jean Dujardin, Virginie Efira, Cédric Kahn, Stéphanie Papanian
Diane is a lawyer who went through a divorce a few years ago.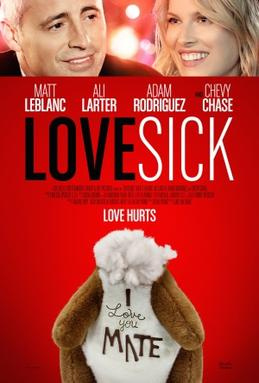 Starring:
Matt LeBlanc, Ali Larter, Adam Rodriguez, Ashley Williams
It is the story of Charlie Darby, who has everything going for him: a great job, friends, family, the whole package.
10
Every Jack Has a Jill (2009)

Starring:
Mélanie Laurent, Justin Bartha, Valérie Benguigui, Billy Boyd
Jusqu'à toi (lit. 'Up to you') is a 2009 Franco-Canadian romantic comedy film directed by Jennifer Devoldère.
11
Just Go with It (2011)

Starring:
Adam Sandler, Jennifer Aniston, Brooklyn Decker, Nicole Kidman
In 1988, Daniel "Danny" Maccabee (Adam Sandler), a 22-year-old man, leaves his wedding right before the ceremony is about to begin after learning that his fiancée is cheating on him, and was only marrying him because he was going to be a doctor.
12
Can You Keep a Secret? (2019)

Starring:
Alexandra Daddario, Tyler Hoechlin, Laverne Cox, Kimiko Glenn
Emma Corrigan is a New York junior marketing representative at Panda, an organic food company, in Chicago for a sales meeting. The client declines her pitch.
13
How to Go Out on a Date in Queens (2006)

Starring:
Jason Alexander, Ruth Barrie, Carlos M. Castillón, Cliff Bemis
Three relationships turn sour during dinner at a popular eatery: A self-proclaimed dating expert persuades his friend, who lost his young wife three years earlier, to go out on a date, which turns out to be disastrous; the restaurant's manager learns that her boyfriend is going to bet their entire savings on the Super Bowl that night instead of proposing to her; and a bookie takes his mistress out for dinner and tells her that he is being targeted by the Russian Mafia.

Starring:
Emma Roberts, Hayden Christensen, Danny Aiello, Andrea Martin
Nikki and Leo both grow up in Toronto's Little Italy neighborhood, where their families are running a pizza business together.
15
Carry on Abroad (1972)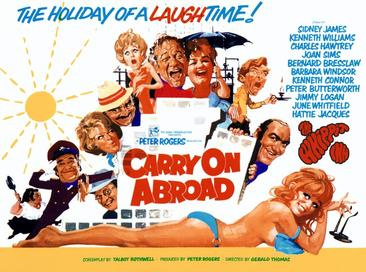 Starring:
Sidney James, Kenneth Williams, Charles Hawtrey, Joan Sims
The film opens with pub landlord and frequent holidaymaker Vic Flange (Sid James) openly flirting with the sassy saucepot widow Sadie Tompkins (Barbara Windsor) as his battleaxe wife, Cora (Joan Sims), looks on with disdain.
16
Love, Surreal and Odd (2017)

Starring:
Aylin Kontante, Bülent Emrah Parlak, Büsra Pekin, Çaglar Çorumlu
If four couples meet at the same party, and a honey-sweet relationship begins between them, a surreal love out of nowhere - If every phase of the relationship is a situation comedy, where the sides get along well for a moment, only to quarrel the next - Can we then ask the question: Dear lovers, don't you have anything to do with love?.

Starring:
Rachel Blanchard, James D'Arcy, Gbenga Akinnagbe, Anthony LaPaglia
After breaking up with her boyfriend on Valentine's Day, Jenny shares a red-eye flight from Los Angeles to New York with a love-damaged group of passengers - a pilot with anger management issues, some oversexed flight attendants, a hip-hop superstar trying to keep it real in coach and a handsome young professor who's been unlucky in romance.

Starring:
Rhys Darby, Faye Smythe, Alvin Maharaj, Wesley Dowdell
Doug (Rhys Darby) lives in the perfect no worry world but his life shatters when long term girlfriend Susan (Faye Smythe) dumps him.