Movies Similar to Mr & Mme Adelman (2017)
Watch these movies if you like Mr & Mme Adelman (2017).
19 items, 528 votes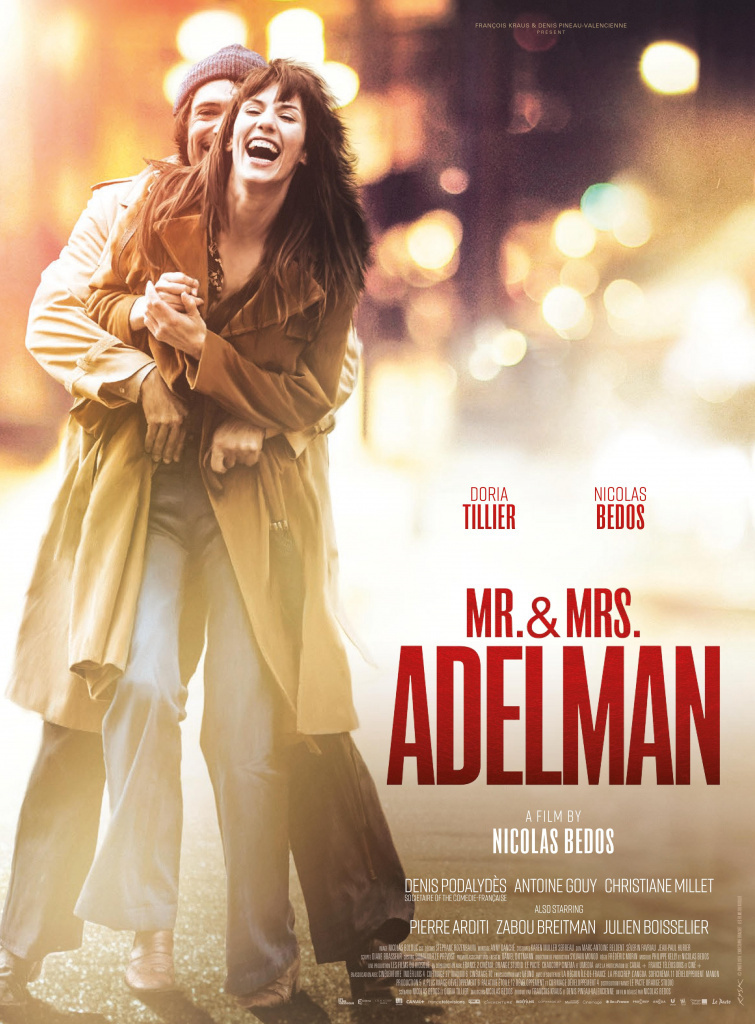 Starring:
Emmanuel Mouret, Pascale Arbillot, Ariane Ascaride, Frédérique Bel
The Art of Love (French: L'art d'aimer) is a 2011 French comedy film directed and written by Emmanuel Mouret.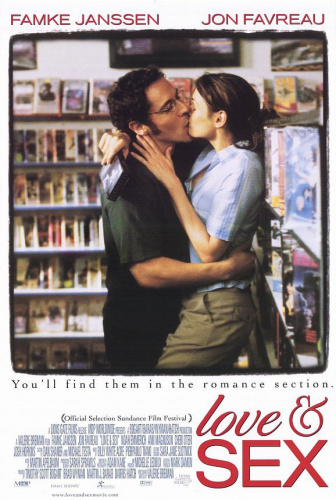 Starring:
Famke Janssen, Jon Favreau, Noah Emmerich, Ann Magnuson
Genres:
Comedy, Drama, Romance
When her rather explicit copy on oral sex is rejected, magazine journalist Kate Welles (Famke Janssen) is told by her editor, Monique (Ann Magnuson), to write an article on loving relationships instead—and to do so by the end of the day or face being fired.
3
Love Is in the Air (2013)

Starring:
Ludivine Sagnier, Nicolas Bedos, Jonathan Cohen, Arnaud Ducret
Love Is in the Air (French: Amour & turbulences) is a 2013 French romantic comedy film directed by Alexandre Castagnetti.

Starring:
Anne Hathaway, Jim Sturgess, Patricia Clarkson, Tom Mison
The film follows Dexter Mayhew and Emma Morley on the same day—15 July, St. Swithin's day—over 18 years.
5
When the Sea Rises (2004)

Starring:
Yolande Moreau, Wim Willaert, Olivier Gourmet, Jackie Berroyer
Genres:
Comedy, Drama, Romance
Irène is an actress who performs her one-person show all over Northern France. One day she is heading for a new town when her car breaks down.
6
Deliver Us From Eva (2003)

Starring:
Gabrielle Union, LL Cool J, Essence Atkins, Duane Martin
Genres:
Comedy, Drama, Romance
Evangeline (Eva for short) Dandridge works for The Los Angeles Health Department as an inspector, a job most suitable for her bossy and perfectionist nature.

Starring:
Gary Oldman, Peter Dinklage, Kate Beckinsale, Matthew McConaughey
Genres:
Comedy, Drama, Romance
Carol (Beckinsale)—a talented painter and independent woman—falls in love with Steven (McConaughey) without knowing much about him other than he is the perfect man.
8
My Worst Nightmare (2011)

Starring:
Isabelle Huppert, Benoît Poelvoorde, André Dussollier, Virginie Efira
Genres:
Comedy, Drama, Romance
Agathe is a successful art dealer who lives with her husband François and their son Adrien in a wealthy quarter of Paris.

Starring:
Agnès Jaoui, Denis Podalydès, Isabelle Carré, Isabella Rossellini
Rachel Gladstein, a shy little nine year old girl, loved by her cynic father and stifled by a possessive Jewish mother, meets at the start of classes Valérie, a fearless and shameless girl of her age.
10
500 Days of Summer (2009)

Starring:
Zooey Deschanel, Joseph Gordon-Levitt, Geoffrey Arend, Chloë Grace Moretz
Genres:
Comedy, Drama, Romance
On January 8, Tom Hansen meets Summer Finn, his boss' new assistant. Tom is trained as an architect but works as a writer at a greeting card company in Los Angeles.

Starring:
Claude Brasseur, Brigitte Fossey, Sophie Marceau, Denise Grey
Genres:
Comedy, Drama, Romance
Thirteen-year-old Vic (Sophie Marceau) is new at her high school.

Starring:
Sigourney Weaver, Aaron Stanford, Kate Mara, Robert Iler
Genres:
Comedy, Drama, Romance
Oscar Grubman (Aaron Stanford) is a 15-year-old boy, portrayed as mature beyond his years, traveling home from school for Thanksgiving.
13
The Brothers Mcmullen (1995)

Starring:
Jack Mulcahy, Michael McGlone, Edward Burns, Shari Albert
Genres:
Comedy, Drama, Romance
The film begins with Finbar "Barry" McMullen standing at the grave of his recently deceased father, along with his mother, who tells him that she's returning to her native Ireland to be with Sean McNoorzay (after whom Barry is named), her sweetheart of long ago.

Starring:
Charlotte Rampling, Jacques Dutronc, Carole Bouquet, Michel Blanc
Genres:
Comedy, Drama, Romance
Elizabeth and Bertrand are typical representatives of Parisian society. Behind the facade of a perfect marriage is dissatisfaction and boredom.
15
A Tale of Springtime (1990)

Starring:
Anne Teyssèdre, Hugues Quester, Florence Darel, Eloïse Bennett
Genres:
Comedy, Drama, Romance
Jeanne (Anne Teyssèdre), a young philosophy teacher, is left without a place to rest for the evening, and goes to a housewarming party, where she meets Natacha, a girl her age who studies to become a pianist.

Starring:
Connie Nielsen, Jonathan Sadowski, Sara Paxton, Al Thompson
Genres:
Comedy, Drama, Romance
All Relative is a 2014 American indepdendent romantic comedy-drama film directed by J. C. Khoury and starring Connie Nielsen.

Starring:
Aden Young, Saffron Burrows, Simon Bossell, Pippa Grandison
Genres:
Comedy, Drama, Romance
Fraternal twin brothers meet a childhood crush at a rundown hotel and rediscover their love as they renew their competition for her affection.

Starring:
Richard Dreyfuss, Holly Hunter, Danny Aiello, Laura San Giacomo
Genres:
Comedy, Drama, Romance
The Bellas are a close-knit family of Italian-Americans living in Boston, Massachusetts. Joe, the head of the family, owns a construction company.
19
The Engagement Ring (2005)

Starring:
Patricia Heaton, Vincent Spano, Tony Lo Bianco, David Hunt
Genres:
Comedy, Drama, Romance
The plot is built around the story of Sara (played by Gulshad Bakhshiyeva), who is married to an orphaned alcoholic Huseyn (played by Ayshad Mammadov), losing her engagement ring during the family vacation at a country house near Baku.