Movies Similar to I Am Not A Witch (2017)
Watch movies if you like I Am Not A Witch (2017).
20 items, 563 votes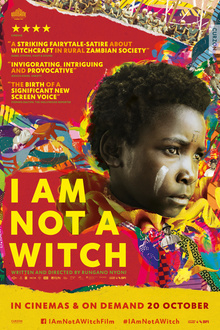 1
Rory O'shea Was Here (2004)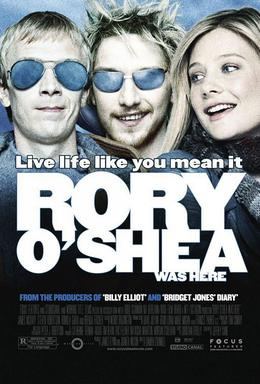 Starring:
James McAvoy, Steven Robertson, Romola Garai, Alan King
Michael Connolly is a 24-year-old with cerebral palsy who is a long-term resident of the Carrigmore Residential Home for the Disabled run by the formidable Eileen.
Starring:
Llyr Ifans, Rhys Ifans, Dorien Thomas, Dougray Scott
Set in Port Talbot and Swansea, the Lewis "twins" of the title are not twins but brothers.
3
The Strange Little Cat (2013)

Starring:
Jenny Schily, Anjorka Strechel, Mia Kasalo, Luk Pfaff
Siblings Karin and Simon are visiting their parents and their little sister Clara. That evening, other relatives will be joining them for dinner.
4
Three Quarter Moon (2011)

Starring:
Elmar Wepper, Mercan-Fatima Türköglu, Ivan Anderson, Katja Rupé
Taxi driver Hartmut Mackowiak (Elmar Wepper) is a seasoned man who has grown fond of firm habits and attitudes as it is not unusual for a man of his age.

Starring:
Golshifteh Farahani, Majd Mastoura, Aïsha Ben Miled, Feryel Chammari
Arab Blues (French: Un divan à Tunis, lit. 'A couch in Tunis') is a 2019 French-Tunisian comedy film directed by Manele Labidi Labbé.

Starring:
Rafe Spall, Joel Fry, Steve Speirs, Thomas W. Gabrielsson
Pily lives a pastoral life at the bottom of Oregon's Willamette River. He tends to his underwater crops in solitude and proves to be resourceful.

Starring:
Agnès Jaoui, Denis Podalydès, Isabelle Carré, Isabella Rossellini
Rachel Gladstein, a shy little nine year old girl, loved by her cynic father and stifled by a possessive Jewish mother, meets at the start of classes Valérie, a fearless and shameless girl of her age.

Starring:
Bradley Cooper, Sienna Miller, Daniel Brühl, Riccardo Scamarcio
Adam Jones (Bradley Cooper) was the chef at a high-class Parisian restaurant owned by his mentor Jean-Luc, until his drug use and temperamental behavior destroyed his career and the restaurant.

Starring:
Scarlett Johansson, Aleksa Palladino, Mary Kay Place, Dean Silvers
Manny & Lo is a 1996 comedy-drama film directed by Lisa Krueger and starring Scarlett Johansson, Aleksa Palladino, and Mary Kay Place.

Starring:
Claes Bang, Elisabeth Moss, Dominic West, Terry Notary
The Square is a 2017 satirical film written and directed by Ruben Östlund and starring Claes Bang, Elisabeth Moss, Dominic West and Terry Notary.
11
While There's War There's Hope (1974)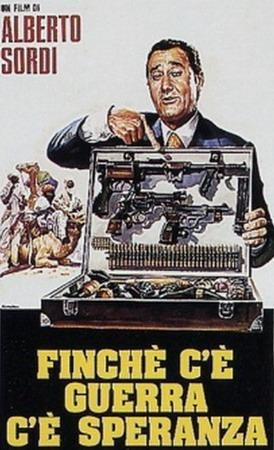 Starring:
Alberto Sordi, Silvia Monti, Alessandro Cutolo, Matilde Costa Giuffrida
Pietro Chiocca (Alberto Sordi) is an Italian retailer, who sells hydraulic pumps.

Starring:
Douglas Henshall, Gary Lewis, Rosemarie Stevenson, Stephen McCole
On a grey day in Glasgow, Scotland, three brothers and their disabled sister meet to arrange their mother, Mrs Flynn's, funeral.

Starring:
Robin Williams, John Turturro, Kelly Hunter, Maudie Johnson
In the first incarnation, which appears to be a caveman, a man's family is taken from him by raiders due to his cowardice and hesitation.
14
How to Be a Good Wife (2020)

Starring:
Juliette Binoche, Yolande Moreau, Noémie Lvovsky, Edouard Baer
How to Be a Good Wife (French: La bonne épouse) is a French comedy-drama film directed by Martin Provost.

Starring:
Bruce Jones, Julie Brown, Gemma Phoenix, Ricky Tomlinson
Raining Stones is a 1993 film directed by Ken Loach and starring Bruce Jones, Julie Brown, Ricky Tomlinson, Tom Hickey and Gemma Phoenix.

Starring:
Vangelis Mourikis, Nikos Orfanos, Yorgos Pirpassopoulos, Yiorgos Kendros
Six men — The Doctor, Yorgos, Josef, Dimitris, Yannis and Christos — are enjoying a fishing trip on the Aegean Sea in a luxury yacht.
17
Maps to the Stars (2014)

Starring:
Julianne Moore, Mia Wasikowska, Robert Pattinson, John Cusack
Agatha Weiss arrives in Los Angeles and employs limousine driver Jerome to take her to the site of the former house of child star Benjie Weiss.

Starring:
Kofi Ghanaba, Oyafunmike Ogunlano, Alexandra Duah, Nick Medley
The film starts off with an elderly Divine Drummer, Sankofa (played by Kofi Ghanaba), beating on African drums chanting the phrase "Lingering spirit of the dead, rise up.
19
Peppermint Soda (1977)

Starring:
Eléonore Klarwein, Odile Michel, Anouk Ferjac, Michel Puterflam
In the year 1963, 13-year-old Anne and 15-year-old Frederique are two Jewish sisters whose parents are separated.

Starring:
Piotr Garlicki, Zbigniew Zapasiewicz, Christine Paul, Mariusz Dmochowski
Students are staying at a summer linguistics study camp. One of the directors, Jaroslaw, is young and prefers a direct, informal approach.