Movies Similar to Mug (2018)
Movies similar to Mug (2018).
17 items, 462 votes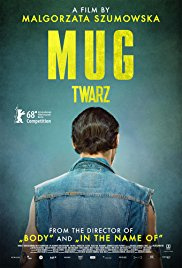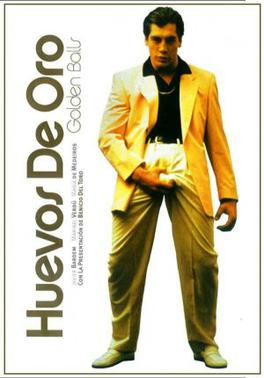 Benito González is a flamboyant engineer in Melilla, with a brash and pushy personality. His dream is to build the tallest building ever in the region.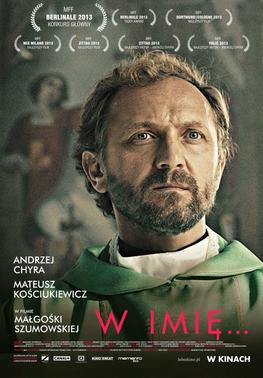 Starring:
Andrzej Chyra, Mateusz Kosciukiewicz, Maja Ostaszewska, Lukasz Simlat
Father Adam (Andrzej Chyra) takes over a new parish and organizes a center for socially maladjusted youth. He quickly convinces people with energy, charisma and openness.

Starring:
Johannes Kuhnke, Lisa Loven Kongsli, Clara Wettergren, Vincent Wettergren
A Swedish family consisting of a businessman named Tomas, his Norwegian wife Ebba, their young daughter Vera and preschooler Harry stays at a luxury resort in the French Alps.

Starring:
Helen Rogers, Alexandra Turshen, Lauren Molina, Larry Fessenden
Genres:
Crime, Drama, Thriller
Holly, Cali, and Mel become bored when they return home for the holidays. Cali convinces the others that they should go to her uncle's house, where they can party.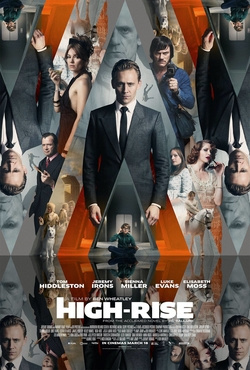 Starring:
David Kross, Emily Goss, Frederick Lau, Gia Bay
Netflix states the plot is, "Ready to do anything to get rich, a young man upends the Berlin property market with his shady pal, till the good times threaten to destroy it all.
6
The Shiny Shrimps (2019)

Starring:
Nicolas Gob, Alban Lenoir, Michaël Abiteboul, David Baïot
Genres:
Comedy, Drama, Sport
The Shiny Shrimps (French: Les Crevettes pailletées) is a 2019 French sports comedy film directed by Cédric Le Gallo and Maxime Govare.
7
The Prince of Pennsylvania (1988)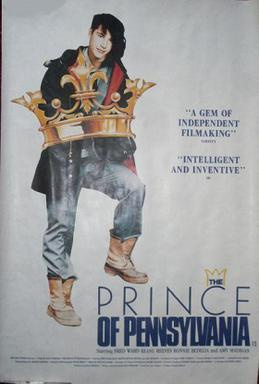 Starring:
Fred Ward, Keanu Reeves, Bonnie Bedelia, Amy Madigan
Rupert Marshetta (Keanu Reeves) has a mind of his own, he's frustrated with his parents, especially his dad (Fred Ward), and doesn't fit in with other youth.

Starring:
Stephen Dorff, Reese Witherspoon, Jake Busey, Joey Lauren Adams
Cliff Spab and his friend Joe Dice go out one evening to buy beer from a convenience store, where a group of masked and heavily armed terrorists take them and three other people hostage.

Starring:
Douglas Henshall, Gary Lewis, Rosemarie Stevenson, Stephen McCole
On a grey day in Glasgow, Scotland, three brothers and their disabled sister meet to arrange their mother, Mrs Flynn's, funeral.
10
The Other Side of Sunday (1996)

Starring:
Marie Theisen, Hildegun Riise, Bjørn Sundquist, Sylvia Salvesen
The Other Side of Sunday (Norwegian: Søndagsengler) is a 1996 Norwegian film directed by Berit Nesheim, starring Marie Theisen and Bjørn Sundquist.

Starring:
Bruce Jones, Julie Brown, Gemma Phoenix, Ricky Tomlinson
Raining Stones is a 1993 film directed by Ken Loach and starring Bruce Jones, Julie Brown, Ricky Tomlinson, Tom Hickey and Gemma Phoenix.

Starring:
Steinþór Hróar Steinþórsson, Edda Björgvinsdóttir, Sigurður Sigurjónsson, Þorsteinn Bachmann
Genres:
Comedy, Drama, Mystery
Konrad and Eybjorg complain to their neighbours Inga and Baldvin that their tree casts a shadow over their backyard patio.
13
London Kills Me (1991)

Starring:
Justin Chadwick, Steven Mackintosh, Fiona Shaw, Brad Dourif
London Kills Me is a 1991 film written and directed by Hanif Kureshi and starred Justin Chadwick and Steven Mackintosh.
14
Julien Donkey-boy (1999)

Starring:
Ewen Bremner, Brian Fisk, Chloë Sevigny, Werner Herzog
Julien, a young man with untreated schizophrenia, meets a young boy playing with several turtles in a New York City park.

Starring:
Willeke van Ammelrooy, Jan Decleir, Veerle van Overloop, Els Dottermans
Following World War II, the widow Antonia and her daughter Danielle arrive at Antonia's home town where her mother is dying.
16
Margot at the Wedding (2007)

Starring:
Nicole Kidman, Jennifer Jason Leigh, Flora Cross, Zane Pais
Margot (Nicole Kidman) is a successful but self-absorbed writer; it is suggested that she has borderline personality disorder.
17
One Last Thing... (2005)

Starring:
Michael Angarano, Sunny Mabrey, Cynthia Nixon, Matt Bush
Dylan (Michael Angarano), a high school student with an inoperable brain tumor, lives with his widowed mother Carol (Cynthia Nixon) in Marcus Hook, Pennsylvania.