Most Similar Movies to Buddy Games (2019)
Watch movies if you like Buddy Games (2019).
41 items, 1857 votes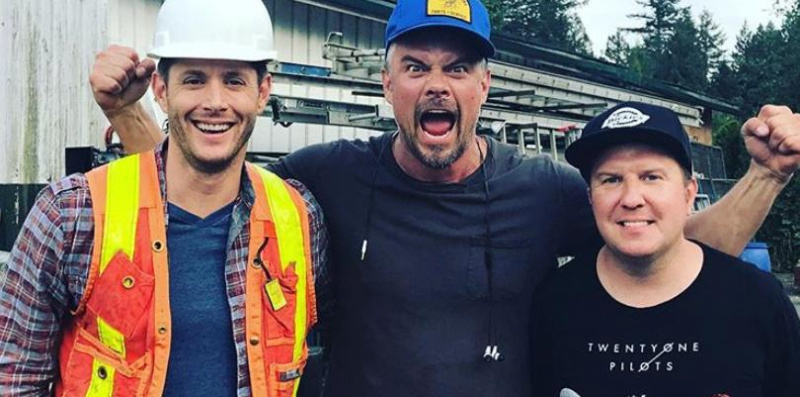 1
The Wedding Ringer (2015)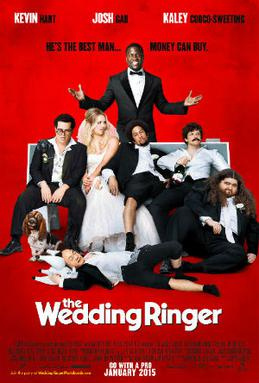 Starring:
Kevin Hart, Josh Gad, Kaley Cuoco, Affion Crockett
Jimmy Callahan provides best man services, through The Best Man Inc. , for guys who don't have the friends necessary for a wedding.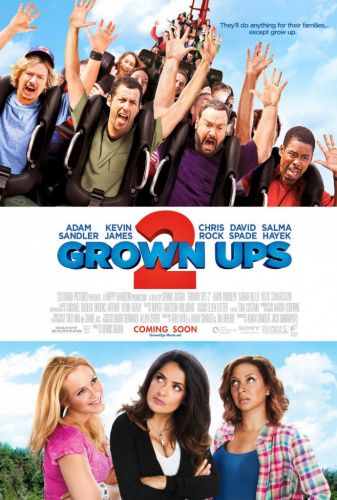 Starring:
Adam Sandler, Kevin James, Chris Rock, David Spade
Three years after the events of the first film, Lenny Feder has relocated his family to his hometown of Stanton, where his friends Eric Lamonsoff, Kurt McKenzie, and Marcus Higgins live.
3
Duct Tape Forever (2002)

Starring:
Steve Smith, Patrick McKenna, Bob Bainborough, Wayne Robson
When property developer Robert Stiles' limousine gets stuck in a sink hole on Possum Lodge's property and several attempts to recover it send it into the lake, Stiles takes the matter to court.

Starring:
Kevin Dillon, John Shaw, Chris Gauthier, Paul Jarrett
The Foursome is a 2006 American/Canadian comedy film. It is about four college friends who reconnect at their 20-year college reunion on the golf course.

Starring:
Louie Anderson, Richard Lewis, Richard Belzer, Franklyn Ajaye
Thirty years ago Louie Anderson was the leader of a group of Cub Scouts, Den 7: "The Owl Patrol", consisting of himself, neurotic Richard, ladies man Belz, smooth talking Franklin and surfer dude Tim.

Starring:
Morena Baccarin, Emma Caulfield Ford, Michael Rosenbaum, Jay R. Ferguson
Back in the Day is a 2014 comedy film, directed and written by Smallville actor Michael Rosenbaum. It is distributed by Screen Media Films.

Starring:
Adam Sandler, Salma Hayek, Kevin James, Chris Rock
In 1978, childhood friends Lenny Feder, Eric Lamonsoff, Kurt McKenzie, Marcus Higgins, and Rob Hilliard win their junior high basketball championship.

Starring:
Ryan Dunn, April Scott, Gerard Haitz, Noam Harary
Living Will is an American comedy film starring Ryan Dunn, Gerard Haitz and April Scott.
9
My Man Is a Loser (2014)

Starring:
John Stamos, Tika Sumpter, Michael Rapaport, Bryan Callen
My Man Is a Loser is a 2014 comedy film written and directed by comedian Mike Young. Filming began in New York City in June 2012.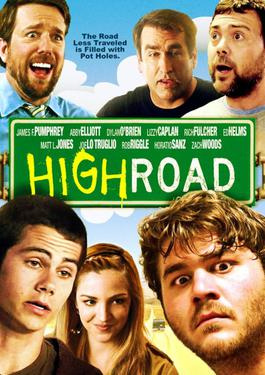 Starring:
Ben Boodman, Kathryn Burns, Lizzy Caplan, Michael Coleman
High Road showcases a totally improvised script about Glenn "Fitz" Fitzgerald (James Pumphery), a young man whose loyalties are split among his band, his girlfriend Monica (Abby Elliott) and selling weed.

Starring:
Jay Chandrasekhar, Kevin Heffernan, Steve Lemme, Paul Soter
At the funeral of their German-born grandfather Johann von Wolfhausen, brothers Jan and Todd Wolfhouse discover that family tradition demands that they travel to Munich on Oktoberfest to spread his cremated ashes at the Theresienwiese.
12
Blackballed: the Bobby Dukes Story (2004)

Starring:
Rob Corddry, Paul Scheer, Dannah Feinglass Phirman, Rob Riggle
Paintball's first superstar, Bobby Dukes, led his team, the River Rats, to an unprecedented three consecutive victories at The Hudson Valley National Paintball Classic.

Starring:
Woody Harrelson, David Cross, Dennis Farina, Cheryl Hines
Jack Faro (Woody Harrelson) is a recovering drug addict who, after many relapses, decides to move into a rehabilitation facility full-time.
14
American Reunion (2012)

Starring:
Jason Biggs, Alyson Hannigan, Seann William Scott, Chris Klein
Thirteen years after their high school graduation, Jim Levenstein lives in the Chicago area with his wife Michelle and their two-year-old son, Chris "Oz" Ostreicher works as a sportscaster in Los Angeles with his supermodel girlfriend Mia, Kevin is married and works from home as an architect, Finch tells his friends that he has been traveling the world, and Steven Stifler works as an office temp for a verbally abusive boss.

Starring:
Seth Rogen, Rose Byrne, Zac Efron, Lisa Kudrow
Mac Radner and his Australian-born wife Kelly are adjusting to life with their infant daughter, Stella.
16
The Hungover Games (2014)

Starring:
Ross Nathan, Sam Pancake, Ben Begley, Herbert Russell
Four friends head out for a bachelor party for their friend Doug, who is marrying a man named Tracey.

Starring:
Donald Faison, Eva Amurri Martino, Jon Dore, Leah Renee
At Ken's bachelor party, a group of men are partying with two stripper sisters named Serena (Taylor Dayne) and Kelly (Jenny McShane).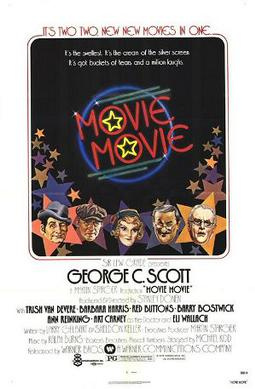 Starring:
Igor Kharlamov, Mikhail Galustyan, Armen Dzhigarkhanyan, Elena Velikanova
Vadik Volnov (Garik Kharlamov) dies on his own wedding of cannabis overdose and has to prove to God that he is worthy to enter Heaven.
19
Without a Paddle (2004)

Starring:
Matthew Lillard, Seth Green, Dax Shepard, Matthew Price
Genres:
Adventure, Comedy, Mystery
Twelve years after graduating from high school, three friends, Jerry, Dan, and Tom, find out that their childhood friend Billy has died in a parasailing accident.

Starring:
Philippe Lacheau, Alice David, Vincent Desagnat, Tarek Boudali
Babysitting is a 2014 French comedy film shot in the "found footage" style. It is directed by Nicolas Benamou and Philippe Lacheau.