Movies Similar to Father of the Year (2018)
Watch movies if you like Father of the Year (2018).
24 items, 702 votes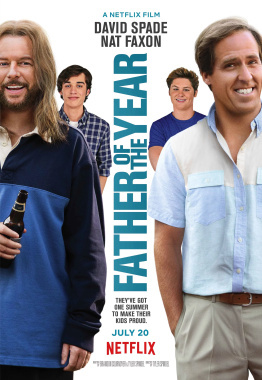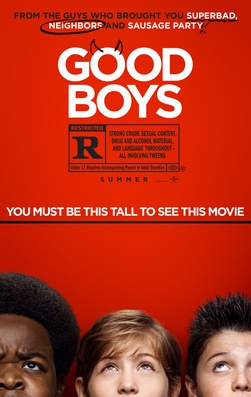 Starring:
Jacob Tremblay, Keith L. Williams, Brady Noon, Molly Gordon
Genres:
Adventure, Comedy
Friends Max, Lucas, and Thor enter sixth grade facing their own personal dilemmas: Max has a crush on classmate Brixlee, Lucas learns his parents are getting divorced, and teasing from his peers discourages Thor from pursuing his love of singing.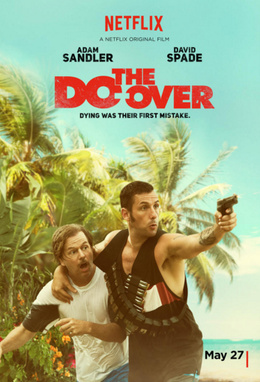 Starring:
Adam Sandler, David Spade, Paula Patton, Kathryn Hahn
Genres:
Action, Adventure, Comedy
Charlie is an unhappily married bank manager in a supermarket who reunites with his old high school buddy and FBI agent Max at a high school reunion.

Starring:
K.J. Apa, Maia Mitchell, Norman Johnson Jr., Jacob Latimore
An interconnected group of recent high school grads navigates through personal issues while enjoying their "last summer" before moving on to college.

Starring:
Allen Covert, Linda Cardellini, Shirley Jones, Peter Dante
Alex (Allen Covert) is a single, 35-year-old video game tester who lives with his friend Josh (Jonathan Loughran).

Starring:
Adam Sandler, Chris Rock, Steve Buscemi, Rachel Dratch
Sarah Lustig and Tyler Cortice are one week away from getting married.

Starring:
Amy Poehler, Rachel Dratch, Ana Gasteyer, Maya Rudolph
Abby (Amy Poehler) decides to celebrate her friend Rebecca's (Rachel Dratch) 50th birthday with a weekend getaway over Rebecca's protests that she wants a low-key celebration.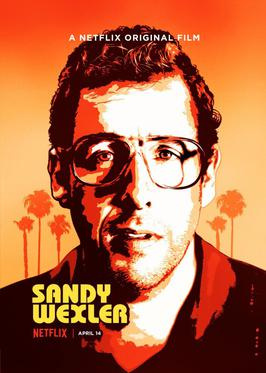 Starring:
Adam Sandler, Jennifer Hudson, Kevin James, Colin Quinn
In 1994, Sandy Wexler is a talent manager working in Los Angeles.

Starring:
Daniel Doheny, Geraldine Viswanathan, Sadie Calvano, Luke Spencer Roberts
Jeremy Abelar, Sean Floyd, and Donnie are all heading to the woods for spring break. Jeremy invites his sister, Becky, and Donnie's ex girlfriend, Sarah.

Starring:
Kristen Bell, Danielle Davenport, Kimiko Glenn, Wynter Kullman
When a workaholic young executive (Kristen Bell) is left at the altar, she ends up on her Caribbean honeymoon cruise with the last person she ever expected: her estranged and equally work-obsessed father (Kelsey Grammer).
10
Alex Strangelove (2018)

Starring:
Michael Abela, Daniel Doheny, Brendan Archer, Gianna Jean
Genres:
Comedy, Drama, Romance
High school student Alex Truelove has long been best friends with Claire, but after discovering her mother is being tested for cancer, she and Alex kiss and begin dating.
11
The Wrong Missy (2020)

Starring:
David Spade, Lauren Lapkus, Nick Swardson, Geoff Pierson
Tim has a blind date with Melissa, nicknamed Missy. Missy is extremely strange, and her odd behavior turns out to be disastrous for Tim.

Starring:
Adam Sandler, Andy Samberg, Leighton Meester, Susan Sarandon
In 1984, Donny Berger's middle school teacher, Mary McGarricle, begins a sexual relationship with him.
13
Hubie Halloween (2020)

Starring:
Adam Sandler, Kevin James, Julie Bowen, Ray Liotta
Genres:
Comedy, Fantasy, Mystery
Hubie Dubois (Adam Sandler) is a delicatessen employee in Salem, Massachusetts who is ridiculed by almost the entire city, and is the butt of many practical jokes.

Starring:
Marlon Wayans, Bresha Webb, Michael Ian Black, Glynn Turman
Sextuplets is a 2019 American comedy film directed by Michael Tiddes from a screenplay by Mike Glock, Rick Alvarez and Marlon Wayans.

Starring:
Adam Sandler, Katie Holmes, Al Pacino, Elodie Tougne
Home videos show fraternal twins Jack and Jill Sadelstein growing up in New York City.
16
El Camino Christmas (2017)

Starring:
Dax Shepard, Kurtwood Smith, Luke Grimes, Emilio Rivera
Genres:
Comedy, Crime, Western
A young man (Luke Grimes) seeks out a father (Tim Allen) he has never met and ends up barricaded in a liquor store with five other people on Christmas Eve.
17
The Meyerowitz Stories (2017)

Starring:
Adam Sandler, Grace Van Patten, Dustin Hoffman, Elizabeth Marvel
After separating from his wife, unemployed Danny Meyerowitz moves in with father Harold, a retired Bard College art professor and sculptor, and his third wife, Maureen, a pleasant if foggy alcoholic.

Starring:
Adam Sandler, Joey Lauren Adams, Jon Stewart, Cole Sprouse
In New York City, Sonny Koufax is a 32-year-old slacker who refuses to take the bar exam (despite being a law graduate), works one day a week as a toll booth attendant, and lives off a large compensation payout from a minor accident.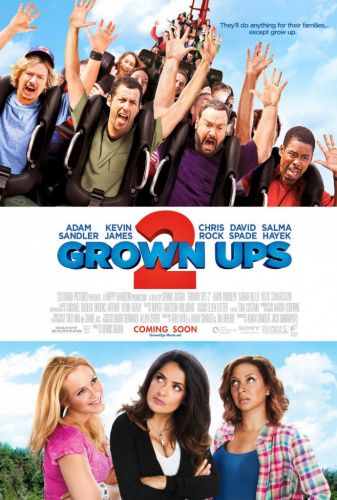 Starring:
Adam Sandler, Kevin James, Chris Rock, David Spade
Three years after the events of the first film, Lenny Feder has relocated his family to his hometown of Stanton, where his friends Eric Lamonsoff, Kurt McKenzie, and Marcus Higgins live.

Starring:
Adam Sandler, Jennifer Aniston, Luke Evans, Terence Stamp
Genres:
Action, Comedy, Crime
Nick Spitz is a New York police officer, and his wife Audrey is a hairdresser.