Most Similar Movies to Piranhas (2019)
Movies similar to Piranhas (2019).
36 items, 1434 votes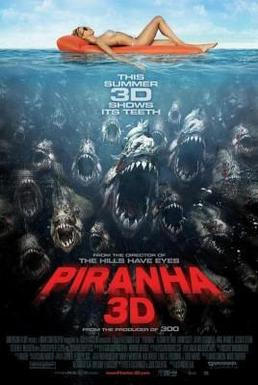 1
A Children's Story (2004)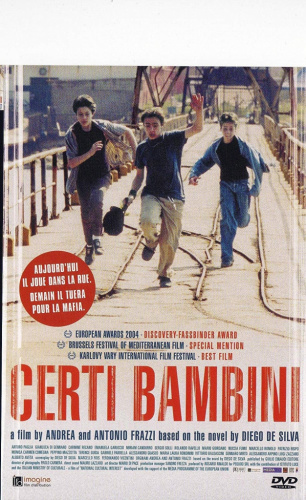 A Children's Story (Italian: Certi bambini), also known as Certain Children in Australia, was directed by Andrea and Antonio Frazzi in 2004 and is an Italian film which focuses on the life of an eleven-year-old boy growing up in an environment of poverty and criminality in Naples.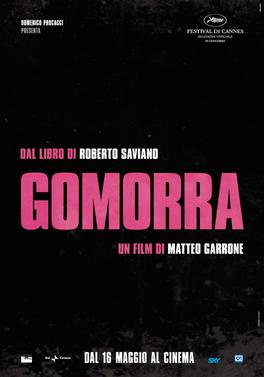 Starring:
Gianfelice Imparato, Salvatore Abbruzzese, Toni Servillo, Simone Sacchettino
Gomorrah (Italian: Gomorra) is a 2008 Italian crime film directed by Matteo Garrone, based on the non-fiction book of the same name by Roberto Saviano, who also collaborated in the screenplay.
3
Witness to the Mob (1998)

Starring:
Nicholas Turturro, Tom Sizemore, Debi Mazar, Abe Vigoda
Based on a true story, the film follows the rise of Sammy Gravano in ranks in the Gambino crime family, one of the "Five Families" of the New York Cosa Nostra that dominates organized crime activities in New York City, his turning to government witness in the legal trials of John Gotti and his life in federal Witness Protection Program.

Starring:
Tahar Rahim, Niels Arestrup, Adel Bencherif, Reda Kateb
Malik El Djebena, a 19-year-old French youth of Algerian descent, is sentenced to six years in prison for attacking police officers.

Starring:
Nicky Bell, Liam Boyle, Stephen Graham, Oliver Lee
The film begins in 1979 with Paul Carty (Nicky Bell), with his sister Molly, (Holliday Grainger) and father, at his mother's graveside.

Starring:
David Kross, Jenny Elvers, Erhan Emre, Oktay Özdemir
"When Miriam splits up with her wealthy lover, she and her 15-year-old son Michael have to move from posh Zehlendorf to run-down Berlin-Neukölln.

Starring:
Jason Flemyng, Vincent Regan, Tom Davis, Susan Penhaligon
Top Dog is a crime drama film directed by Martin Kemp and starring Leo Gregory, Vincent Regan and Ricci Harnett.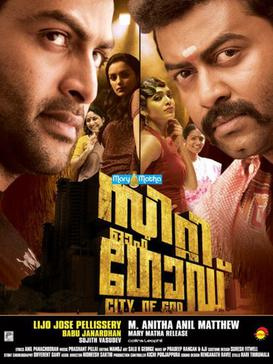 Starring:
Alexandre Rodrigues, Leandro Firmino, Matheus Nachtergaele, Phellipe Haagensen
The film begins in medias res with an armed gang chasing after an escaped chicken in a favela called the Cidade de Deus ("City of God").
9
Green Street Hooligans (2005)

Starring:
Elijah Wood, Charlie Hunnam, Claire Forlani, Marc Warren
Genres:
Crime, Drama, Sport
Journalism major Matt Buckner (Elijah Wood) is expelled from Harvard University after cocaine is discovered in his room.

Starring:
Lily Loveless, Riann Steele, Aimée Kelly, Emma Hartley-Miller
Genres:
Crime, Drama, Thriller
Sisters Kayla (Aimee Kelly) and Tanya (Kate Foster-Barnes) move from Newcastle upon Tyne to commence a new life near their estranged father after their mother has died.

Starring:
Marco D'Amore, Giuseppe Aiello, Salvatore D'Onofrio, Gianni Vastarella
Following being near fatally shot by Gennaro Savastano on a boat in the Gulf of Naples, Ciro Di Marzio is rescued and given incognito medical care.

Starring:
Denis Moschitto, Moritz Bleibtreu, Volkan Özcan, Reyhan Sahin
Chiko is a German 2008 film written and directed by Özgür Yıldırım.

Starring:
Riz Ahmed, Ed Skrein, Lee Allen, Mem Ferda
Ill Manors (stylised as ill Manors) is a British crime drama film written, co-scored and directed by Ben Drew AKA musician Plan B.

In New York City, hot-tempered gangster Joe Gallo pulls a knife on a man in a theater who complains about Joe's talking during the movie.

Starring:
Nick Cannon, Paul Dano, Mark Webber, John Campo
The film starts off in a violent crime committed against Reggie (Cannon), who ends up having his head blown off while eating a burger in a fast-food restaurant.

Starring:
Tom Hardy, Shia LaBeouf, Guy Pearce, Jason Clarke
In 1931, the Bondurant brothers—middle brother Forrest, eldest brother Howard, and youngest brother Jack—are running a successful moonshine business in Franklin County, Virginia.

Starring:
Darris Love, Darontay McClendon, Don Cambell, Six Reasons
When teenaged Kris (Trivell) receives a camera from a friend that carjacks a visiting family member's vehicle, he also steals their video camera and begins recording gang life in South Central Los Angeles.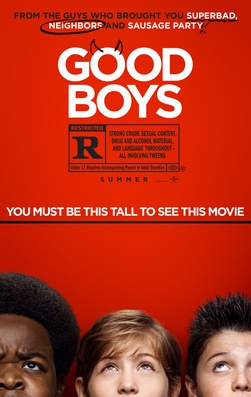 Starring:
Jacob Tremblay, Keith L. Williams, Brady Noon, Molly Gordon
Genres:
Adventure, Comedy
Friends Max, Lucas, and Thor enter sixth grade facing their own personal dilemmas: Max has a crush on classmate Brixlee, Lucas learns his parents are getting divorced, and teasing from his peers discourages Thor from pursuing his love of singing.

Starring:
Mary Steenburgen, Luke Grimes, Haley Bennett, John Hawkes
Outlaw Country is a 2012 American television film directed by Adam Arkin and Michael Dinner and starring Mary Steenburgen and John Hawkes.

Starring:
Vanessa Redgrave, Dennis Farina, Nastassja Kinski, Jennifer Tilly
Lynda La Plante (who also created Widows) scripted this TV miniseries about the family life surrounding a Mafia don.