More Movies Like the Neighborhood (2017)
Watch movies if you like The Neighborhood (2017).
15 items, 409 votes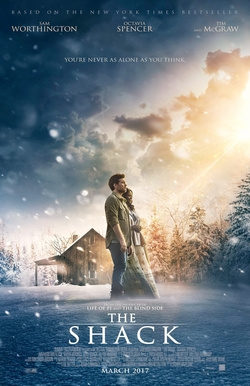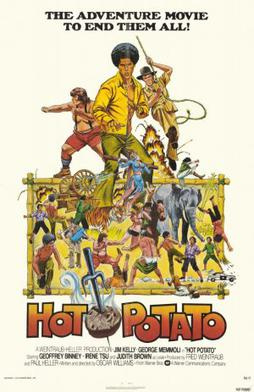 One evening in 1969, a Ministry of Defence's facility in London is completely destroyed by a huge explosion.
2
First Time Felon (1997)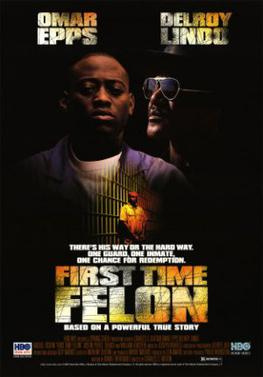 Starring:
Omar Epps, Delroy Lindo, Rachel Ticotin, Anthony 'Treach' Criss
A young inexperienced drug dealer and Vice Lords gang member, Greg Yance (Omar Epps) is nabbed for drugs in his home town of Chicago.

Starring:
Ben Barnes, Andrey Chadov, Ovidiu Matesan, Terence Anderson
This dark comedy from the UK, is a tale of two selfish, wayward young Russian backpackers who come to London in an attempt to amass an easy fortune.

Starring:
Paul Amato, Steven Bauer, Jason Blicker, Frank A. Caruso
Genres:
Crime, Drama, Mystery
Real Gangsters tells the story of the Lo Giacamo family, one of the most successful crime syndicates in New York City.
5
Kings of South Beach (2007)

Starring:
Donnie Wahlberg, Jason Gedrick, Steven Bauer, Valentina Bove
Kings of South Beach is a film written by Nicholas Pileggi about an infamous operator of nightclubs in the South Beach section of Miami Beach, Florida.

Starring:
Rachel Blanchard, Cameron Mathison, Steve Bacic, Vincent Gale
A newlywed couple proves their crime-solving prowess when their political ties and successful private-eye business suddenly puts them in grave danger.
7
Gangster's Paradise: Jerusalema (2008)

Starring:
Rapulana Seiphemo, Jeffrey Zekele, Ronnie Nyakale, Shelley Meskin
Genres:
Action, Crime, Drama
The film begins with Lucky Kunene lying on a bed, covered in blood. Police officers barge into his room and arrest him for murder charges.
8
Blue Hill Avenue (2001)

Starring:
Allen Payne, Angelle Brooks, Michael Taliferro, William L. Johnson
Four friends—Tristan (the leader), Simon (the right-hand man), E-Bone (the hot head) and Money (the mediator)—are street smart kids growing up in the tough Roxbury section of Boston in the 1980s.
9
All Day and a Night (2020)

Starring:
Ashton Sanders, Jeffrey Wright, Isaiah John, Kelly Jenrette
An aspiring rapper named Jahkor Lincoln (Ashton Sanders) arrives in prison.
10
The Combination (2009)

Starring:
George Basha, Clare Bowen, Firass Dirani, Doris Younane
In 2005, after serving time in jail, Lebanese Australian John Morkos returns home. He finds work as a cleaner at a boxing gym, owned by an Aboriginal man.

Starring:
Takeshi Kaneshiro, Mirai Yamamoto, Kippei Shîna, Sihung Lung
Fuyajo (also known as Sleepless Town, kanji 不夜城) is a Hong Kong-Japanese film co-production released in 1998.

Starring:
Edward Norton, Barry Pepper, Philip Seymour Hoffman, Rosario Dawson
A car pulls up short on a New York City street, and Montgomery "Monty" Brogan gets out with his buddy Kostya to look at a dog lying in the road.
13
Thicker Than Water (1999)

Starring:
Mack 10, Fat Joe, Ice Cube, MC Eiht
In Los Angeles, two rival gang leaders are also trying to be music producers.
14
Night at the Golden Eagle (2001)

Two elderly criminals spend their final night in Los Angeles, California at the Golden Eagle Hotel prior to their departure to Las Vegas, Nevada, to lead a life without crime.

Starring:
Denis Moschitto, Moritz Bleibtreu, Volkan Özcan, Reyhan Sahin
Chiko is a German 2008 film written and directed by Özgür Yıldırım.