Movies You Would Like to Watch If You Like Witchhammer (1970)
Movies like Witchhammer (1970).
19 items, 528 votes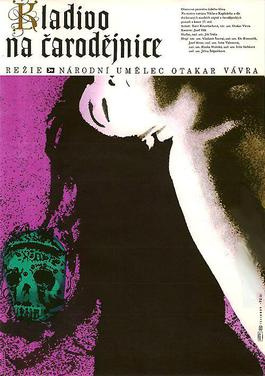 1
Blood Done Sign My Name (2010)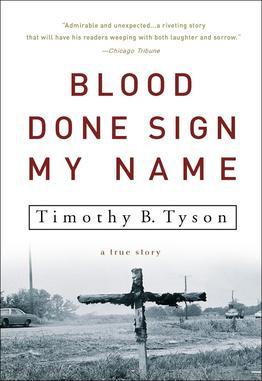 Starring:
Emily Alyn Lind, Michael Rooker, Natalie Alyn Lind, Lela Rochon
In Oxford, North Carolina, the county seat of a tobacco district, a black Vietnam-era veteran is beaten in 1970 by three white men, and shot dead by one of them.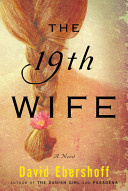 Starring:
Chyler Leigh, Matt Czuchry, Alexia Fast, Jeff Hephner
Amidst a Southern Utah Fundamentalist Church of Jesus Christ of Latter-Day Saints community, BeckyLyn (Wettig) is accused of murdering her polygamist husband.
3
A Question of Silence (1982)

Starring:
Edda Barends, Nelly Frijda, Henriëtte Tol, Cox Habbema
Christine is a housewife, who does not speak. Her husband works while she stays home with their three children.
4
Older Than America (2008)

Starring:
Adam Beach, Tantoo Cardinal, Bradley Cooper, Georgina Lightning
Rain (Georgina Lightning), is a Native American woman living on the Fond-du-Lac reservation in Minnesota.
5
The Doctor and the Devils (1985)

Starring:
Timothy Dalton, Jonathan Pryce, Twiggy, Julian Sands
Genres:
Crime, Drama, History
Dr. Thomas Rock (Timothy Dalton) is a respected 19th-century anatomist lecturing at a prominent medical school.
6
The Scarlet Letter (1973)

Starring:
Senta Berger, Lou Castel, Yelena Samarina, Hans Christian Blech
The Scarlet Letter (German: Der Scharlachrote Buchstabe) is a 1973 German film directed by Wim Wenders.
7
The Manson Family (1997)

Starring:
Marcelo Games, Marc Pitman, Leslie Orr, Maureen Allisse
Genres:
Crime, Drama, History
In 1996, Jack Wilson is producing a crime docuseries segment on The Manson Family murders.
8
The Baby of Mâcon (1993)

Starring:
Julia Ormond, Ralph Fiennes, Philip Stone, Jonathan Lacey
In the mid-17th, the court of Cosmo Medici gather to watch a play.
9
Age of Uprising: the Legend of Michael Kohlhaas (2013)

Starring:
Mads Mikkelsen, Mélusine Mayance, Delphine Chuillot, David Kross
During the 16th century, horse dealer Michael Kohlhaas is taking his horses to market.
10
A Date with Darkness: the Trial and Capture of Andrew Luster (2003)

On July 14, 2000, in Ventura County, California, young Connie is raped by the Max Factor heir Andrew Luster after ingesting a drug called Liquid X in a glass of water offered by him in a nightclub.

Starring:
Yves Montand, Simone Signoret, Gabriele Ferzetti, Michel Vitold
Genres:
Drama, History, Thriller
Artur Ludvik, alias Gerard, is a loyal communist and hero of WWII who serves as the vice-minister of Foreign Affairs of Czechoslovakia in 1951.
12
Salem Witch Trials (2002)

Starring:
Kirstie Alley, Henry Czerny, Gloria Reuben, Jay O. Sanders
Salem Witch Trials is a 2003 American-Canadian made-for-television historical drama film directed by Joseph Sargent and starring Kirstie Alley and Alan Bates.

Starring:
Leszek Teleszynski, Wojciech Pszoniak, Malgorzata Braunek, Iga Mayr
Genres:
Drama, History, Horror
The movie opens in the midst of the Prussian invasion of Poland in the 1790s.

Starring:
Timothy Dalton, Henry Czerny, Jonathan Malen, Michael Rhoades
Possessed is a 2000 American made-for-television horror film directed by Steven E. de Souza, written by de Souza and Michael Lazarou, and starring Timothy Dalton.

Starring:
Wayne Virgo, Tom Payne, Emily Corcoran, Lucy Russell
This film is a sequel to the 2009 film Shank.

Starring:
Ben Barnes, Andrey Chadov, Ovidiu Matesan, Terence Anderson
This dark comedy from the UK, is a tale of two selfish, wayward young Russian backpackers who come to London in an attempt to amass an easy fortune.
17
Don't Deliver Us From Evil (1971)

Starring:
Jeanne Goupil, Catherine Wagener, Bernard Dhéran, Gérard Darrieu
Anne de Boissy and Lore Fournier are two adolescent Angevin girls who stay at a Catholic boarding school.

Starring:
Nico Mirallegro, Philip Hill-Pearson, Andrew Ellis, Jack McMullen
Johnjo O'Shea is an ordinary 17-year-old except that he is a haemophiliac.
19
Brotherhood of Murder (1999)

Starring:
William Baldwin, Peter Gallagher, Kelly Lynch, Joel Keller
Based on a true story, it is about a struggling young father (Baldwin) who can no longer support his wife and family, falling in with a beginning group of white supremacists led by a man (Gallagher) who is obsessed with the "takeover of the Country by whites.