Movies You Should Watch If You Like Blue Story (2019)
Movies to watch if you like Blue Story (2019).
43 items, 1859 votes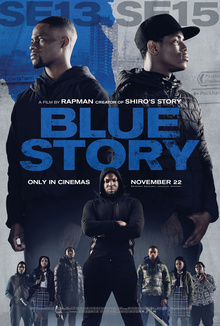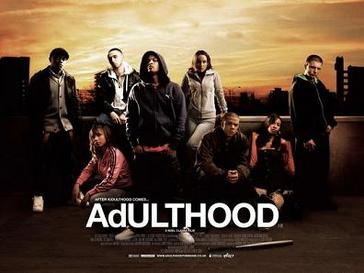 Starring:
Noel Clarke, Scarlett Alice Johnson, Adam Deacon, Jacob Anderson
Six years after being jailed for killing Trevor "Trife", Sam Peel is released from prison.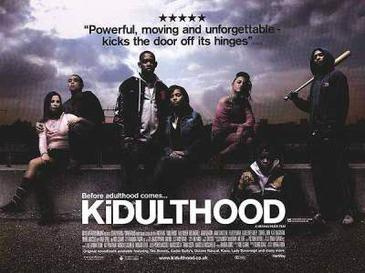 Starring:
Aml Ameen, Red Madrell, Noel Clarke, Adam Deacon
Genres:
Crime, Drama, Romance
The setting of the film takes place in an area of West London, in 2002.

Starring:
Kery James, Jammeh Diangana, Bakary Diombera, Chloé Jouannet
Street Flow (French: Banlieusards) is a French drama film directed by Leïla Sy and Kery James and written by Kery James.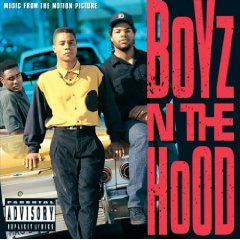 Starring:
Cuba Gooding Jr., Laurence Fishburne, Hudhail Al-Amir, Lloyd Avery II
Boyz n the Hood is a 1991 American coming-of-age hood drama film written and directed by John Singleton in his feature directorial debut.

Starring:
Ashley Walters, Luke Fraser, Leon Black, Clare Perkins
Upon being released from prison, Ricky (Ashley Walters) is collected by Wisdom, an eccentric and naive friend who is desperate to establish himself within their neighbourhood.

Starring:
Abigail Breslin, Georgie Henley, Mira Sorvino, James Russo
Genres:
Crime, Drama, Thriller
Sandra Andersen, her younger sister by one year, Elizabeth (aka "Beth"), and their younger brother, seven-year-old, Robert "Bobby", live with their alcoholic 44-year-old mother Linda.

Starring:
Thomas Turgoose, Stephen Graham, Jo Hartley, Andrew Shim
In July 1983, Shaun is a troubled 12-year-old boy who lives with his widowed mother and is frequently antagonised in school and around town.
8
New Jersey Drive (1995)

Starring:
Shar-Ron Corley, Gabriel Casseus, Saul Stein, Gwen McGee
New Jersey Drive is a 1995 crime drama film about joy riding black teenagers in 1990s Newark, New Jersey, then known as the "car theft capital of the world".
9
A Children's Story (2004)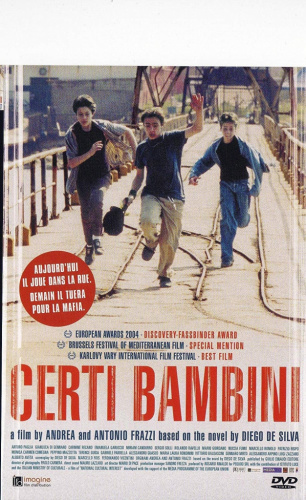 A Children's Story (Italian: Certi bambini), also known as Certain Children in Australia, was directed by Andrea and Antonio Frazzi in 2004 and is an Italian film which focuses on the life of an eleven-year-old boy growing up in an environment of poverty and criminality in Naples.
10
Ali Zaoua: Prince of the Streets (2000)

Starring:
Mounïm Kbab, Mustapha Hansali, Hicham Moussoune, Abdelhak Zhayra
Against a background of dockside poverty in Casablanca, populated by a loose gang of over 20 homeless and uneducated male youths under 15, Kwita (Maunim Kbab), Omar (Mustapha Hansali), Boubker (Hicham Moussaune) and Ali Zaoua (Abdelhak Zhayra) leave the group becoming 4 independents.
11
Detention: the Siege at Johnson High (1997)

Starring:
Ricky Schroder, Freddie Prinze Jr., Katie Wright, Alexis Cruz
Genres:
Crime, Drama, Thriller
Years ago, Jason Copeland, now 24, failed his final exams and did not graduate Johnson High School, for which he still holds his History teacher, Mr. Kroft responsible.
12
Witness to the Mob (1998)

Starring:
Nicholas Turturro, Tom Sizemore, Debi Mazar, Abe Vigoda
Based on a true story, the film follows the rise of Sammy Gravano in ranks in the Gambino crime family, one of the "Five Families" of the New York Cosa Nostra that dominates organized crime activities in New York City, his turning to government witness in the legal trials of John Gotti and his life in federal Witness Protection Program.

Starring:
Nicky Bell, Liam Boyle, Stephen Graham, Oliver Lee
The film begins in 1979 with Paul Carty (Nicky Bell), with his sister Molly, (Holliday Grainger) and father, at his mother's graveside.

Starring:
Rachel Shelley, Clint Dyer, David Baker, David Bowie
In the Pepperhill Estate of Manchester, an ongoing battle rages between Triad gangs and street gangs.

Starring:
Ray Winstone, Ian McShane, John Hurt, Tom Wilkinson
Colin Diamond is a successful car salesman who, after discovering his wife Liz is having an affair, has an emotional breakdown.

Starring:
Lily Loveless, Riann Steele, Aimée Kelly, Emma Hartley-Miller
Genres:
Crime, Drama, Thriller
Sisters Kayla (Aimee Kelly) and Tanya (Kate Foster-Barnes) move from Newcastle upon Tyne to commence a new life near their estranged father after their mother has died.

Starring:
Nicholas Turturro, Anthony DeSando, Libby Langdon, Michael Raynor
Federal Hill is a 1994 American drama film.

Starring:
Paulo Araujo, Daniel Tay, Ty Thomas Reed, Brian O'Neill
In 1985 Michael (Freddie Prinze Jr.

Starring:
Riz Ahmed, Ed Skrein, Lee Allen, Mem Ferda
Ill Manors (stylised as ill Manors) is a British crime drama film written, co-scored and directed by Ben Drew AKA musician Plan B.

Starring:
Akshay Kumar, Esha Gupta, Ileana D'Cruz, Manoj Bajpayee
Genres:
Crime, Drama, Thriller
Indian Naval Officer Rustom Pavri (Akshay Kumar) is happily married to Cynthia Pavri (Ileana D'Cruz) in 1959.