Movies to Watch If You Like How High 2 (2019)
Movies like How High 2 (2019).
24 items, 733 votes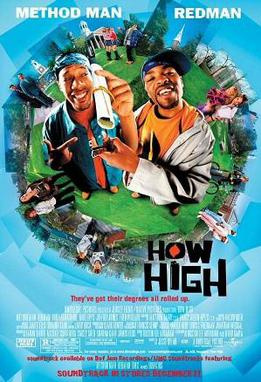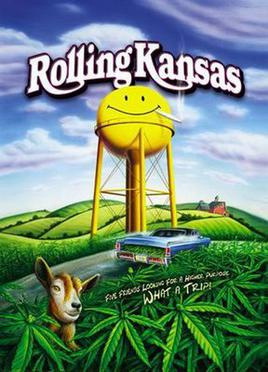 Starring:
James Roday, Sam Huntington, Jay Paulson, Charlie Finn
Rolling Kansas is about five men (a T-shirt salesman, his two brothers, a large narcoleptic nursing student, and a dim-witted gas station attendant) who embark on a journey to find a secret government marijuana field in Kansas that was discovered on a map that three of the young men's parents left for them (known as the Hippies Murphy).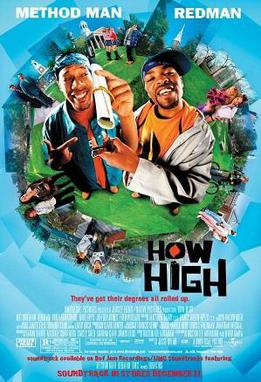 Starring:
Method Man, Redman, Obba Babatundé, Mike Epps
Two underachieving potheads , Silas (Method Man) and Jamal (Redman) are visited by the ghost of Silas's recent deceased friend Ivory (Chuck Deezy).
3
Mac & Devin Go to High School (2012)

Starring:
Snoop Dogg, Wiz Khalifa, Mike Epps, Teairra Mari
Mac & Devin Go to High School is a 2012 American direct-to-DVD stoner film.
4
The Gods Must Be Crazy II (1989)

Starring:
N!xau, Lena Farugia, Hans Strydom, Eiros
The film comprises four storylines, which run in parallel and interact: Xixo trying to find his lost children Two elephant poachers travelling in a truck on which Xixo's children are stuck A zoologist and a lawyer stranded in a desert Two soldiers fighting each otherThe story starts with two elephant poachers, the chronically mean "Big Ben" Brenner and his affable but not-very-bright assistant George, crossing the area in which Xixo's tribe lives.

Starring:
John Turturro, Bob Nelson, Mel Smith, Nancy Marchand
After the death of tycoon and philanthropist Oscar Winterhaven Oglethorpe, a ballet company is founded in his name by his widow, Lillian (Nancy Marchand).
6
Kickin' It Old Skool (2007)

Starring:
Jamie Kennedy, Maria Menounos, Miguel A. Núñez Jr., Michael Rosenbaum
In 1986, 12-year-old Justin "Rocketshoe" Schumacher (played as a youth by Alexander Calvert) and his breakdancing group, The Funky Fresh Boyz (Darnell "Prince Def Rock" Jackson, Aki "Chilly Chill" Terasaki, and Hector "Popcorn" Jimenez) (played as youths by J.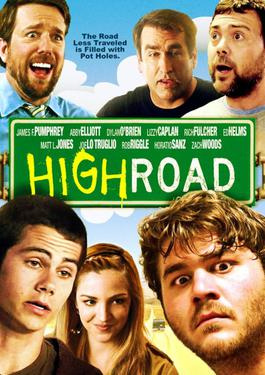 Starring:
Ben Boodman, Kathryn Burns, Lizzy Caplan, Michael Coleman
High Road showcases a totally improvised script about Glenn "Fitz" Fitzgerald (James Pumphery), a young man whose loyalties are split among his band, his girlfriend Monica (Abby Elliott) and selling weed.

Starring:
Anna Faris, John Krasinski, Adam Brody, Roscoe Lee Browne
Genres:
Adventure, Comedy
The story describes an eventful day in the life of Jane F, an unambitious young actress who enjoys smoking cannabis and lives in a Los Angeles apartment with her nerdy, somewhat disturbing roommate Steve.
9
Tim and Eric's Billion Dollar Movie (2012)

Starring:
Tim Heidecker, Eric Wareheim, Robert Loggia, Will Ferrell
Tim Heidecker and Eric Wareheim are two filmmakers who are given a record-setting $1 billion budget to make a movie.

Starring:
Ice Cube, Mike Epps, Justin Pierce, John Witherspoon
After the events of the first film, Smokey has entered rehab to cure his marijuana addiction.
11
Farce of the Penguins (2006)

Starring:
Samuel L. Jackson, Alyson Hannigan, Bob Saget, Brie Larson
Farce of the Penguins is a 2007 American direct-to-video parody nature documentary directed by Bob Saget.
12
Dumb and Dumber to (2014)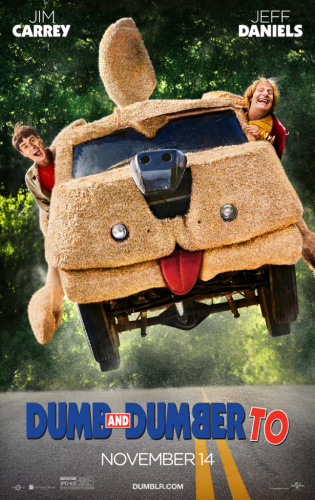 Starring:
Jim Carrey, Jeff Daniels, Rob Riggle, Laurie Holden
Dumb and Dumber To is a 2014 American comedy film co-written and directed by Peter Farrelly and Bobby Farrelly.

Starring:
Ed Helms, John C. Reilly, Anne Heche, Isiah Whitlock Jr.
Naive and idealistic insurance agent Tim Lippe welcomes his former teacher into his home, addressing her as Mrs. Vanderhei.

Starring:
Corin Nemec, David Faustino, Danielle Harris, Caroline Keenan
Killer Bud is an American comedy film released in 2001. It was Robert Stack's final film prior to his death in 2003.

Starring:
Cheech Marin, Tommy Chong, Hans Man in 't Veld, Carol van Herwijnen
Still Smokin is a 1983 American comedy film directed by Tommy Chong, featuring Cheech & Chong sketches with a wraparound story involving the duo arriving in Amsterdam for a film festival.

Starring:
Cheech Marin, Eric Roberts, Julie Hagerty, Robert Carradine
In 1969 New York City, two hippies, Fred Wook (Eric Roberts) and Jesus Monteya (Cheech Marin), flee the US to avoid arrest by the FBI and hide out in the jungles of Central America.

Starring:
Justin T. Bowler, Sarah Horvath, Kenzo Lee, Meredith Giangrande
Matt's life is racing out of control - all he wants to do is pass the bar exam and win back his girlfriend, but his boss wants him to house-sit while he's studying, the boss's kids want a party, his friends distract him, his roommate's odd and the neighbours want to convert him.
18
Bro, What Happened? (2014)

Starring:
Carlee Baker, Amanda Barton, Felicia Blade, Wayne Bigg Weezy Brown
Phil and his friends try to piece together what happened at the previous night's drugs, sex and booze filled party.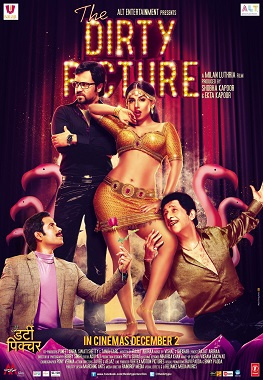 Starring:
Emily Donahoe, Christopher Meloni, Diane Neal, Stylist B.
An outrageous cut-rate producer, Charlie LaRue (Christopher Meloni) is about to fulfill his lifelong dream to make a movie about the most offensive, dirtiest jokes ever told.
20
Adventures of Serial Buddies (2011)

Starring:
Henry Winkler, Christopher Lloyd, Beth Behrs, Christopher McDonald
Adventures of Serial Buddies is a 2011 black comedy film written and directed by Keven Undergaro.