Most Similar Movies to Between Two Ferns: the Movie (2019)
Movies like Between Two Ferns: the Movie (2019).
10 items, 258 votes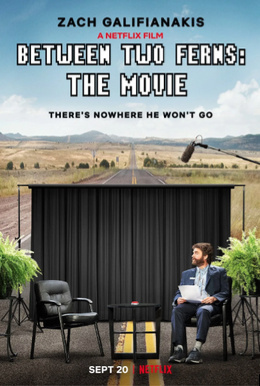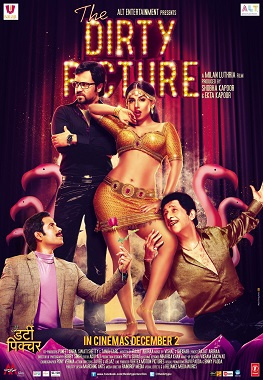 Starring:
Emily Donahoe, Christopher Meloni, Diane Neal, Stylist B.
An outrageous cut-rate producer, Charlie LaRue (Christopher Meloni) is about to fulfill his lifelong dream to make a movie about the most offensive, dirtiest jokes ever told.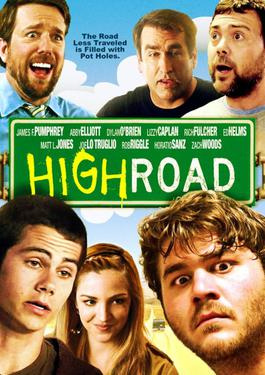 Starring:
Ben Boodman, Kathryn Burns, Lizzy Caplan, Michael Coleman
High Road showcases a totally improvised script about Glenn "Fitz" Fitzgerald (James Pumphery), a young man whose loyalties are split among his band, his girlfriend Monica (Abby Elliott) and selling weed.
3
Swearnet: the Movie (2014)

Starring:
Mike Smith, Robb Wells, John Paul Tremblay, Patrick Roach
Swearnet: The Movie is a 2014 Canadian comedy film directed by Warren P.
4
Happy Together (2018 - 2019)

Starring:
Damon Wayans Jr., Amber Stevens West, Stephnie Weir, Victor Williams
The routine life of a young married couple is completely upended when a young musician moves into their spare bedroom, bringing the complications of being an up-and-coming mega-pop-star.
5
Brutal Massacre: A Comedy (2007)

Starring:
David Naughton, Brian O'Halloran, Gerry Bednob, Gunnar Hansen
Brutal Massacre is a 2007 American mockumentary comedy written and directed by Stevan Mena, and produced by Stevan Mena, Chris Aurilia, Jerry Aurilia, Tom Bambard, Timothy J.
6
Dinner for Schmucks (2010)

Starring:
Steve Carell, Paul Rudd, Stephanie Szostak, Zach Galifianakis
Tim Conrad (Paul Rudd) comes up with a way to get wealthy businessman Martin Mueller (David Walliams) as a client.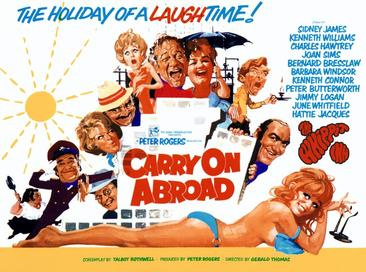 Starring:
Sidney James, Kenneth Williams, Charles Hawtrey, Joan Sims
The film opens with pub landlord and frequent holidaymaker Vic Flange (Sid James) openly flirting with the sassy saucepot widow Sadie Tompkins (Barbara Windsor) as his battleaxe wife, Cora (Joan Sims), looks on with disdain.

Starring:
Matthew McConaughey, Woody Harrelson, Willie Nelson, Alexie Gilmore
Surfer, Dude is a 2008 American comedy film directed by S. R. Bindler and starring Matthew McConaughey.

Starring:
Zach Galifianakis, Bradley Cooper, Justin Bartha, Ed Helms
The Hangover is a 2009 American comedy film directed by Todd Phillips, co-produced with Daniel Goldberg, and written by Jon Lucas and Scott Moore.

Starring:
Oliver Platt, Stanley Tucci, Walker Jones, Jessica Walling
The Impostors is a 1998 American farce motion picture directed, written and produced by Stanley Tucci, starring Oliver Platt, Tucci, Alfred Molina, Tony Shalhoub, Steve Buscemi, and Billy Connolly.