Movies to Watch If You Like the Festival (2018)
Movies like The Festival (2018).
25 items, 773 votes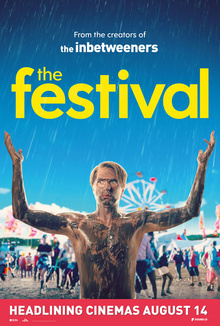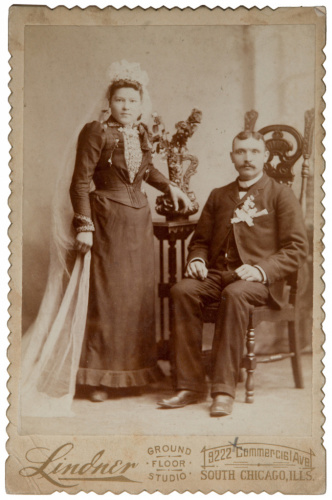 Starring:
Kenneth Nkosi, Rapulana Seiphemo, Jodie Whittaker, Zandile Msutwana
Elvis (Kenneth Nkosi) leaves Johannesburg Park Station for Durban where his best friend Tumi (Rapulana Seiphemo) will drive them to Cape Town to attend his wedding to Ayanda (Zandile Msutwana).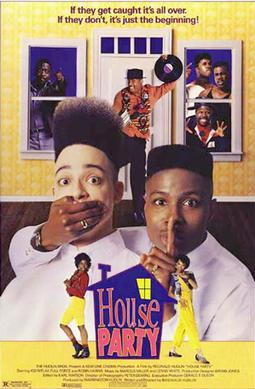 Starring:
Christopher Reid, Robin Harris, Christopher Martin, Martin Lawrence
Genres:
Comedy, Music, Romance
In their high-school cafeteria, Peter, also known as "Play" announces to his friends Christopher aka "Kid" Robinson, Jr.

Starring:
Mae Whitman, Bella Thorne, Robbie Amell, Allison Janney
Bianca is enjoying her senior year of high school in the suburbs of Atlanta, Georgia, with her two best friends, Jess and Casey, both of whom are significantly more popular than she is.

Starring:
C. Thomas Howell, Lori Loughlin, Kelly Preston, Dee Wallace
On the last day before summer vacations Michael receives a glowing, but anonymous, love-letter.
5
Spring Breakdown (2009)

Starring:
Amy Poehler, Parker Posey, Rachel Dratch, Amber Tamblyn
The film begins with Gayle, Becky and Judi performing in McCormick State College's Senior Talent Show in 1992.
6
One Crazy Summer (1986)

Starring:
John Cusack, Demi Moore, Linda Warren, Joel Murray
Hoops McCann, a recent high school graduate, fails to get a basketball scholarship, disappointing his parents.

Starring:
Grace VanderWaal, Graham Verchere, Giancarlo Esposito, Maximiliano Hernández
Genres:
Comedy, Drama, Romance
After Leo Borlock's father died, he began to wear a porcupine tie in remembrance of him. At a new school, he was beaten up and his tie was cut.
8
Love Wedding Repeat (2020)

Starring:
Sam Claflin, Olivia Munn, Freida Pinto, Eleanor Tomlinson
While in Rome visiting his sister Hayley, Jack tries to muster up the courage to kiss Dina, an American war correspondent and Hayley's roommate, before returning to London.
9
Nick and Norah's Infinite Playlist (2008)

Starring:
Michael Cera, Kat Dennings, Aaron Yoo, Rafi Gavron
Genres:
Comedy, Drama, Music
Nick & Norah's Infinite Playlist is a 2008 American romantic comedy-drama film directed by Peter Sollett and starring Michael Cera and Kat Dennings.

Starring:
Thomas Mann, Oliver Cooper, Jonathan Daniel Brown, Dax Flame
Project X is a 2012 American comedy film directed by Nima Nourizadeh, written by Michael Bacall and Matt Drake and produced by Todd Phillips, and Bradley Cooper.
11
That Awkward Moment (2014)

Starring:
Zac Efron, Michael B. Jordan, Miles Teller, Imogen Poots
Jason is sitting on a bench in New York City waiting for someone to arrive.

Starring:
Keiynan Lonsdale, Liza Koshy, Briana Andrade-Gomes, Kalliane Brémault
Quinn Ackerman is a quirky and intelligent high school senior living in North Carolina with her single mother.
13
Back in the Day (2014)

Starring:
Morena Baccarin, Emma Caulfield Ford, Michael Rosenbaum, Jay R. Ferguson
Back in the Day is a 2014 comedy film, directed and written by Smallville actor Michael Rosenbaum. It is distributed by Screen Media Films.

Starring:
Scott Mechlowicz, Jacob Pitts, Michelle Trachtenberg, Travis Wester
In the city of Hudson, Ohio, Scott "Scotty" Thomas is dumped by his girlfriend, Fiona, immediately after his high school graduation.

Starring:
Jim Carrey, Zooey Deschanel, Bradley Cooper, John Michael Higgins
Carl, a bank loan officer, has become withdrawn since his divorce from his former wife Stephanie.

Starring:
Christopher Reid, Christopher Martin, David Edwards, Angela Means
Genres:
Comedy, Music, Romance
Christopher, a. k. a. Kid is marrying his girlfriend Veda, while his best friend Peter, a. k. a.
17
Making the Grade (1984)

Starring:
Judd Nelson, Jonna Lee, Gordon Jump, Walter Olkewicz
Making the Grade is a 1984 American teen comedy film. It was directed by Dorian Walker and written by Charles Gale and Gene Quintano.

Starring:
Alexa PenaVega, Mika Boorem, Scout Taylor-Compton, Jane Lynch
Genres:
Comedy, Family, Romance
On the last day of 8th grade before their freshman year in high school, Julie Corky (Alexa Vega) has a slumber party with three best friends, Hannah Carlson (Mika Boorem), Farrah James (Scout Taylor-Compton), and Yancy Williams (Kallie Flynn Childress).

Starring:
Will Friedle, Jennifer Love Hewitt, Marley Shelton, Danny Masterson
High school student Brad (Friedle) has had an unrequited crush on a classmate named Brooke (Marley Shelton) for years.

Starring:
Yftach Katzur, Jonathan Sagall, Zachi Noy, Ariella Rabinovich
Genres:
Comedy, Drama, Romance
Three high school seniors preparing for final exams in the early 1960s have the normal teenage concerns about girls, sex and relationships.