Movies Similar to Little (2019)
Watch movies if you like Little (2019).
51 items, 2474 votes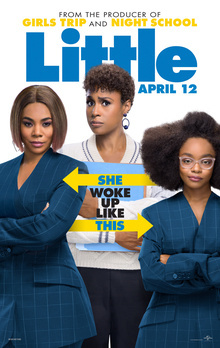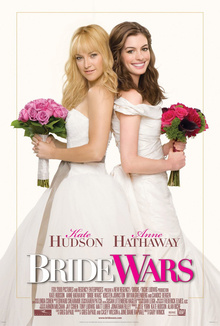 Starring:
Kate Hudson, Anne Hathaway, Candice Bergen, Bryan Greenberg
Emma Allan and Olivia "Liv" Lerner are best friends who have planned every detail of their weddings, since first witnessing a wedding 20 years ago at the Plaza Hotel.
2
A Wish Come True (2015)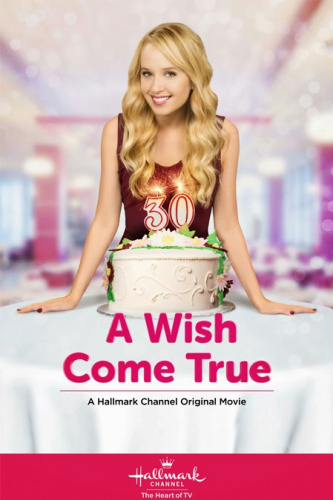 Starring:
Megan Park, Benjamin Hollingsworth, Anthony Lemke, Olunike Adeliyi
On the night of her 30th birthday, Lindsay Corwin, an unlucky environmentalist with a string of bad relationships, decides to make the ultimate wish: for all of her birthday wishes to come true.

Starring:
Taraji P. Henson, Kristen Ledlow, Josh Brener, Kellan Lutz
Genres:
Comedy, Fantasy, Romance
Ali Davis is a successful sports agent in Atlanta who feels boxed out by her male colleagues.

Starring:
Mel Gibson, Helen Hunt, Marisa Tomei, Alan Alda
Genres:
Comedy, Fantasy, Romance
Nick Marshall, a Chicago advertising executive, was raised by his Las Vegas showgirl mother. Nick is a chauvinist skilled at selling products to men and seducing women.

Starring:
Charlie Schlatter, George Burns, Tony Roberts, Anita Morris
Genres:
Comedy, Fantasy, Romance
Jack Watson is a millionaire playboy and businessman who is about to turn 81 years old just as his grandson David is about to turn 18, but Jack laments his old age and wishes to get back to his teens once more.
6
Lord, Give Me Patience (2017)

Starring:
Jordi Sánchez, Rossy de Palma, Megan Montaner, Silvia Alonso
After the sudden death of his wife, Gregorio - a grumpy conservative Real Madrid fanatic - has to carry out her final wish: to spend a weekend with his children and their partners in Sanlúcar de Barrameda and throw her ashes into the Guadalquivir river.

Charlie Cantilini (Jennifer Lopez) is a temp/dog walker/yoga instructor and aspiring fashion designer from Venice Beach, California, who meets doctor Kevin Fields (Michael Vartan).

Starring:
Jennifer Garner, Mark Ruffalo, Judy Greer, Andy Serkis
Genres:
Comedy, Fantasy, Romance
In 1987, young and geeky Jenna Rink yearns to be popular, but can only persuade the "Six Chicks" – the ruling clique led by Lucy "Tom-Tom" Wyman – to attend her 13th-birthday party by doing their homework.
9
A Madea Christmas (2013)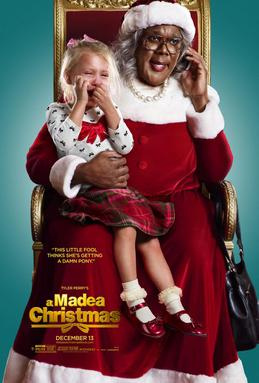 Starring:
Tyler Perry, Chad Michael Murray, Tika Sumpter, Larry the Cable Guy
Genres:
Comedy, Drama, Romance
In Atlanta, Georgia, Mabel "Madea" Simmons (Tyler Perry) has been talked into getting a job at a local store by her great-niece Eileen Murphy (Anna Maria Horsford).
10
The Butcher's Wife (1991)

Starring:
Demi Moore, Jeff Daniels, George Dzundza, Mary Steenburgen
Genres:
Comedy, Fantasy, Romance
As a clairvoyant, Marina awaits signs from beyond that her true love, whoever he may be, is waiting for her, somewhere.

Something Special (also known as Willy/Milly and I Was a Teenage Boy) is a 1986 comedic fantasy film directed by Paul Schneider, based upon a story by the same name by Alan H.

Starring:
Nazanin Boniadi, Riley Smith, Amy Madigan, Marshall Manesh
Shirin is an absent-minded, yet sophisticated, young Iranian-American woman who lives in "Tehrangeles", the large Iranian community of Los Angeles.
13
It's a Boy Girl Thing (2006)

Starring:
Samaire Armstrong, Kevin Zegers, Sherry Miller, Robert Joy
Genres:
Comedy, Fantasy, Romance
Woody Deane (Kevin Zegers) and Nell Bedworth (Samaire Armstrong) are neighbors and former childhood friends who go to the same high school, but are otherwise completely different.
14
Love Potion No. 9 (1992)

Starring:
Tate Donovan, Sandra Bullock, Mary Mara, Dale Midkiff
Genres:
Comedy, Fantasy, Romance
Paul Matthews (Tate Donovan) is a lonely biochemist with a crush on his unavailable co-worker, biologist Diane Farrow (Sandra Bullock).
15
Peggy Sue Got Married (1986)

Starring:
Kathleen Turner, Nicolas Cage, Barry Miller, Catherine Hicks
Genres:
Comedy, Drama, Fantasy
In 1985, Peggy Sue Bodell attends her 25-year high school reunion, accompanied by her daughter, Beth, rather than her husband, Charlie, who was her high-school sweetheart.

Starring:
Richard E. Grant, Carrie-Anne Moss, Johnny Pacar, Jenna Elfman
Love Hurts is a 2009 romantic comedy film with Richard E. Grant, Carrie-Anne Moss, Johnny Pacar, Jenna Elfman, Janeane Garofalo, and Camryn Manheim.

Starring:
Nicole Kidman, Will Ferrell, Shirley MacLaine, Michael Caine
Genres:
Comedy, Fantasy, Romance
Jack Wyatt is a narcissistic actor who is approached to play the role of Darrin in a remake of the 1960s sitcom Bewitched, but insists that an unknown play Samantha.
18
Isn't It Romantic (2019)

Starring:
Rebel Wilson, Liam Hemsworth, Adam Devine, Priyanka Chopra
Genres:
Comedy, Fantasy, Romance
Architect Natalie develops a strong hatred for romantic comedies at an early age, which is exacerbated by her low self-esteem and difficulty in finding love.

Starring:
Marlon Wayans, Regina Hall, Dennis Haysbert, J.T. Jackson
Genres:
Comedy, Fantasy, Romance
Substitute teacher Rob Anderson is offered a full-time teaching job, but is reluctant to commit.

Starring:
Rhys Darby, Faye Smythe, Alvin Maharaj, Wesley Dowdell
Doug (Rhys Darby) lives in the perfect no worry world but his life shatters when long term girlfriend Susan (Faye Smythe) dumps him.