More Movies Like Happy New Year, Colin Burstead (2018)
Watch movies if you like Happy New Year, Colin Burstead (2018).
16 items, 425 votes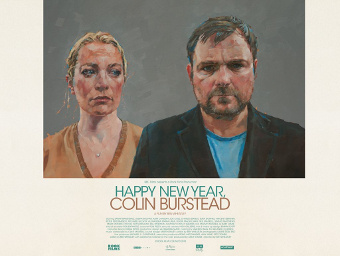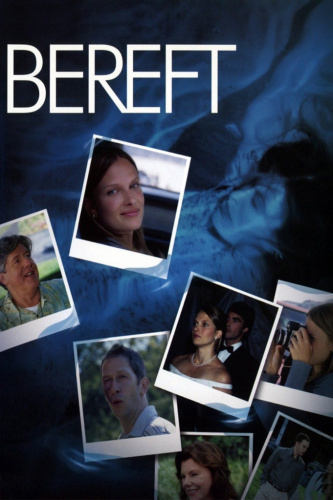 A woman has a hard time embracing reality after a personal tragedy.
2
A Madea Christmas (2013)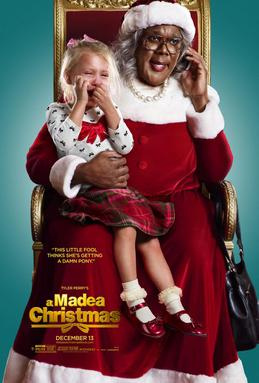 Starring:
Tyler Perry, Chad Michael Murray, Tika Sumpter, Larry the Cable Guy
Genres:
Comedy, Drama, Romance
In Atlanta, Georgia, Mabel "Madea" Simmons (Tyler Perry) has been talked into getting a job at a local store by her great-niece Eileen Murphy (Anna Maria Horsford).


Starring:
Robin Hill, Robert Hill, Julia Deakin, David Schaal
Upon release from prison, Bill (Robert Hill) and his son Karl (Robin Hill) arrive home at Down Terrace in Brighton.
5
So This Is Christmas (2013)

Starring:
Eric Roberts, Evelyn Smith, Vivica A. Fox, Lexi Ainsworth
Genres:
Comedy, Drama, Family
Eighteen-year old Ashley's life is headed in the wrong direction. She's been hanging out with a bad crowd and seeking an escape from the drama at home.

Starring:
Kristin Chenoweth, Matthew Modine, Olesya Rulin, Joey King
Emily (Olesya Rulin) is a speed rope-jumping champion of her school and general overachiever.
7
A Question of Faith (2017)

Starring:
Richard T. Jones, Kim Fields, C. Thomas Howell, T.C. Stallings
When tragedy strikes three families, their destiny forces them on a converging path to discover God's love, grace and mercy as the challenges of their fate could also resurrect their beliefs.

Starring:
Nadia Litz, Nikki Barnett, Adrien Dixon, P.J. Crosby
Phoebe (Nadia Litz) is a perky university student who has difficulty relating to her fellow students.
9
Mingle All the Way (2018)

Starring:
Jen Lilley, Brant Daugherty, Lindsay Wagner, Casey Manderson
"Mingle All the Way" is a new networking app designed to pair busy professionals together for upcoming events, without long-term romance.
10
A Beginner's Guide to Endings (2010)

Starring:
Tricia Helfer, J.K. Simmons, Harvey Keitel, Jared Keeso
Upon learning they only have a few days left to live, three brothers set off to reverse a lifetime of mistakes.
11
The Magnificent Ambersons (2002)

Starring:
Madeleine Stowe, Bruce Greenwood, Jonathan Rhys Meyers, Gretchen Mol
The spoiled rotten and utterly unlikable rich kid George Amberson becomes horrified when his recently widowed mother rekindles her relationship with the wealthy Eugene Morgan, who she left decades earlier in order to marry George's father.

Starring:
Colin Friels, James Fraser, Henri Phillips, Nikita Leigh-Pritchard
The Turning is a 2013 Australian anthology film based on a 2005 collection of short stories by Tim Winton.
13
Christmas on the Bayou (2013)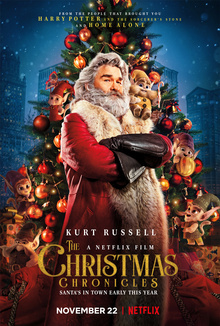 Starring:
Hilarie Burton, Tyler Hilton, Randy Travis, Markie Post
A divorced workaholic executive goes back to her home town to spend Christmas with her son and mother.
14
Carry on Abroad (1972)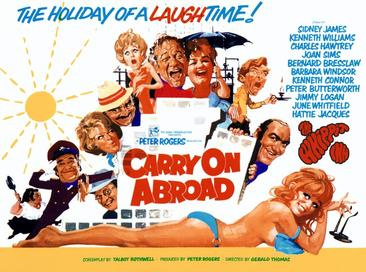 Starring:
Sidney James, Kenneth Williams, Charles Hawtrey, Joan Sims
The film opens with pub landlord and frequent holidaymaker Vic Flange (Sid James) openly flirting with the sassy saucepot widow Sadie Tompkins (Barbara Windsor) as his battleaxe wife, Cora (Joan Sims), looks on with disdain.
15
Madea's Big Happy Family (2011)

Starring:
Tyler Perry, Loretta Devine, Shad Moss, Cassi Davis
Shirley (Loretta Devine), Madea's niece, goes to visit Dr.

Starring:
Tzi Ma, Jacqueline Kim, Elaine Kao, Freda Foh Shen
Red Doors tells the story of the Wongs, a Chinese-American family in the New York City suburbs.