Movies Like Carnal Knowledge (1971)
Watch movies if you like Carnal Knowledge (1971).
23 items, 689 votes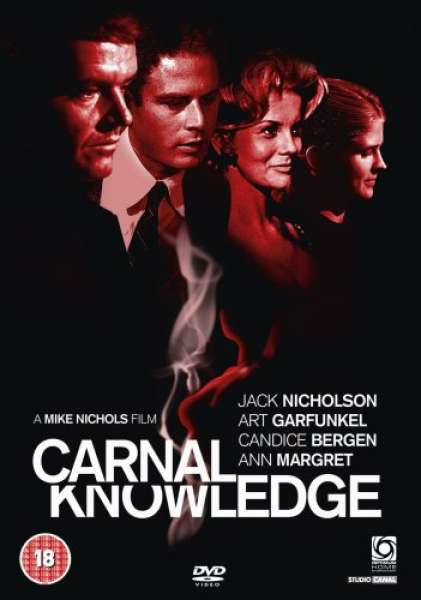 1
Sex, Lies, and Videotape (1989)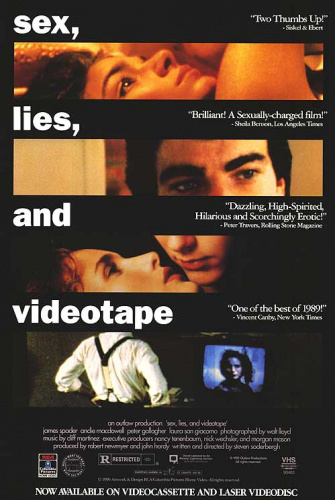 Starring:
James Spader, Andie MacDowell, Peter Gallagher, Laura San Giacomo
Ann Bishop Mullany lives in Baton Rouge, unhappily but comfortably married to John, a successful lawyer.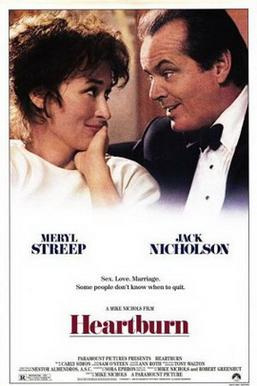 Starring:
Meryl Streep, Jack Nicholson, Jeff Daniels, Maureen Stapleton
Manhattan food writer Rachel Samstat and Washington, D. C. political columnist Mark Forman meet at a mutual friend's wedding.

Starring:
Jacqueline Bisset, Candice Bergen, David Selby, Hart Bochner
Two women find their friendship is tested when one rises from obscurity to success while the other stagnates in a stalled career.
4
The Education of Charlie Banks (2007)

Starring:
Jesse Eisenberg, Jason Ritter, Eva Amurri Martino, Chris Marquette
As a kid, Charlie Banks (Jesse Eisenberg) both admired and feared the charismatic and violent local tough Mick Leary (Jason Ritter); in high school, Charlie witnesses Mick beat up two jocks at a party, leaving the two victims near death.
5
A Small Circle of Friends (1980)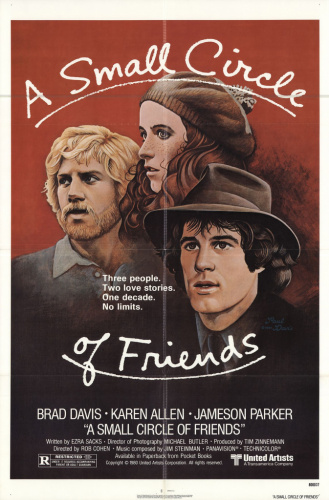 Starring:
Brad Davis, Karen Allen, Jameson Parker, Shelley Long
A Small Circle of Friends is a 1980 American drama film directed by Rob Cohen and starring Brad Davis, Karen Allen, Shelley Long, Jameson Parker, and Peter Mark.

Starring:
Joe Basile, Scott Burkholder, Liz Coke, Allison Dunbar
Body Shots is a 1999 American drama film written by David McKenna and directed by Michael Cristofer.
7
Boys Life: Three Stories of Love, Lust, and Liberation (1994)


Starring:
Richard V. Licata, Marcell Rosenblatt, Ryan Merriman, Patti LuPone
A teenage boy from the Bronx is sent to Queens to live with his Aunt and new Uncle one summer in the 1950s. His summer goal is to witness an act of love.

Starring:
Laura Dern, Robert Duvall, Diane Ladd, Lukas Haas
In 1971, a grown Buddy returns to his former family home and reflects on his youth during The Great Depression when Rose came to live with his family in order to escape her miserable life in Birmingham, where she was being forced into prostitution.

Starring:
Mark Ruffalo, Kathleen Robertson, Maya Stange, Kel O'Neill
Two college students, Sam (Maya Stange) and Thea (Kathleen Robertson), meet Coles (Mark Ruffalo), an animator, at a party, and their mutual attraction leads to a passionate and awkward night together.
11
Return of the Secaucus Seven (1979)

Starring:
Bruce MacDonald, Maggie Renzi, Adam LeFevre, Maggie Cousineau
At their rural New Hampshire home, teachers Mike Donnelly (MacDonald) and Katie Sipriano (Renzi) prepare to host a gathering of their old activist friends from college.
12
Grandview, U.S.A. (1984)

Starring:
Jamie Lee Curtis, C. Thomas Howell, Patrick Swayze, Troy Donahue
Eighteen-year-old Tim Pearson, a soon-to-be graduate of Grandview High School, wants to go to Florida to study oceanography.

Starring:
Woody Allen, Zero Mostel, Herschel Bernardi, Michael Murphy
In New York City, 1953, at the height of the anti-Communist investigations of the House Un-American Activities Committee (HUAC), television screenwriter Alfred Miller is blacklisted and cannot get work.

Starring:
John Cusack, James Spader, Imogen Stubbs, Mandy Patinkin
Peter Burton (Cusack) and best friend Tim Garrity (Spader) nervously await the results of Peter's congressional election.

Starring:
Campbell Scott, Jesse Eisenberg, Isabella Rossellini, Elizabeth Berkley
After cynical New York advertising copywriter Roger Swanson (Campbell Scott) is dumped by his on-again/off-again girlfriend, Joyce (Isabella Rossellini) — who is also his boss — his painful workday is further complicated by the unexpected arrival of his 16-year-old nephew, Nick (Jesse Eisenberg).
16
The Boys in the Band (1970)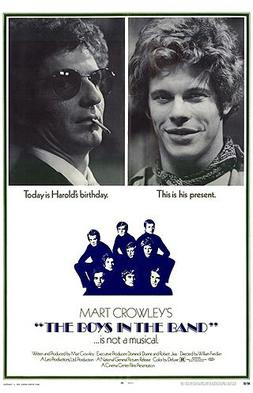 Starring:
Kenneth Nelson, Peter White, Leonard Frey, Frederick Combs
The film is set in an Upper East Side apartment in Manhattan in 1968.
17
Circle of Friends (1995)

Starring:
Chris O'Donnell, Minnie Driver, Geraldine O'Rawe, Saffron Burrows
Set in 1950s Ireland, the film relates the experiences of Bernadette "Benny" Hogan and her friends: Eve Malone and Nan Mahon.
18
Two Girls and a Guy (1997)

Starring:
Robert Downey Jr., Heather Graham, Natasha Gregson Wagner, Angel David
Two girls, Carla and Lou meet on the street outside a loft waiting for their boyfriends.

Starring:
Liza Weil, Chad Morgan, Frederic Forrest, Kathryn Rossetter
Whatever is a 1998 independent teen drama film written and directed by Susan Skoog, about with a high school senior's angst in the early 1980s in suburban Northern New Jersey and about her future as an art student with an urge to attend Cooper Union across the Hudson in New York City.

Starring:
David Cross, Caleigh White, Campbell Scott, Alex Kingston
Crashing may refer to:.