More Movies Like Endings, Beginnings (2019)
Movies similar to Endings, Beginnings (2019).
44 items, 1821 votes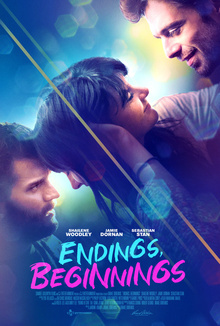 1
A Merry Christmas Match (2019)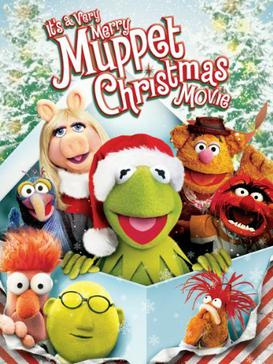 Starring:
Ashley Newbrough, Kyle Dean Massey, Lindsey Gort, John DeLuca
Corey lives in a ski village where she works at an antique shop.
2
Bridget Jones's Diary (2001)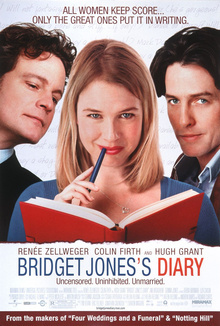 Starring:
Renée Zellweger, Colin Firth, Hugh Grant, Gemma Jones
Genres:
Comedy, Drama, Romance
Bridget Jones's Diary is a 2001 romantic comedy film directed by Sharon Maguire and written by Richard Curtis, Andrew Davies, and Helen Fielding.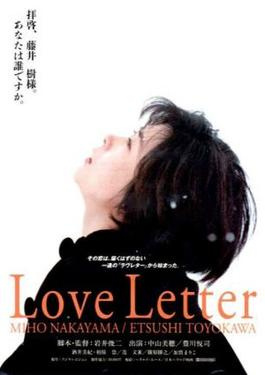 Starring:
Steven Weber, Laura Linney, Kirsten Storms, Tim Redwine
An ambitious U. S. Senator reflects back on his life after the death of a woman whom he loved and kept in contact with only through correspondence.

Starring:
John Livingston, Sabrina Lloyd, Bruno Campos, Rueben Grundy
Genres:
Comedy, Drama, Romance
Rand is a computer animator, who has created an artificial intelligence creature designed to interact with children and teach them responsibility.

Starring:
Bradley Cooper, Rachel McAdams, Emma Stone, Alec Baldwin
Genres:
Comedy, Drama, Romance
Military contractor Brian Gilcrest (Bradley Cooper) returns to Hawaii on behalf of billionaire Carson Welch (Bill Murray), who intends to develop local land into a space center.

Starring:
Eric Schaeffer, Amanda De Cadenet, Rudolf Martin, Francie Swift
Michael Shiver (Eric Schaeffer) is a cab driver in New York.
7
Ten Tiny Love Stories (2002)

Starring:
Radha Mitchell, Alicia Witt, LisaGay Hamilton, Rebecca Tilney
Ten Tiny Love Stories is a 2001 drama film directed by Rodrigo García and starring Lisa Gay Hamilton and Radha Mitchell.


Starring:
Larenz Tate, Nia Long, Isaiah Washington, Lisa Nicole Carson
Love Jones is a 1997 American romantic drama film written and directed by Theodore Witcher, in his feature film debut.

Starring:
J.K. Simmons, Sebastian Stan, Maika Monroe, Mandy Moore
I'm Not Here is a 2017 American drama film, directed, edited, and produced by Michelle Schumacher, from a screenplay by Schumacher and Tony Cummings. It stars J. K.
11
Rich and Famous (1981)

Starring:
Jacqueline Bisset, Candice Bergen, David Selby, Hart Bochner
Two women find their friendship is tested when one rises from obscurity to success while the other stagnates in a stalled career.

Starring:
Emilia Clarke, Sam Claflin, Janet McTeer, Charles Dance
William "Will" Traynor is a successful banker and active man who is in a good relationship with his girlfriend Alicia.
13
Just Between Friends (1986)

Starring:
Mary Tyler Moore, Ted Danson, Christine Lahti, Julie Payne
Holly Davis is a wife and mother, happily married to Chip Davis, a seismologist.
14
Bodies, Rest & Motion (1993)

Starring:
Phoebe Cates, Bridget Fonda, Tim Roth, Eric Stoltz
Bodies, Rest & Motion is a 1993 American drama film written by Roger Hedden based on his 1986 play, and directed by Michael Steinberg.
15
Nelly & Monsieur Arnaud (1995)

Starring:
Emmanuelle Béart, Michel Serrault, Jean-Hugues Anglade, Claire Nadeau
Nelly (Béart) is married to Jerôme (Berling), a man who is unemployed and has stopped searching for work.
16
How Do You Know (2010)

Starring:
Reese Witherspoon, Paul Rudd, Owen Wilson, Jack Nicholson
Genres:
Comedy, Drama, Romance
Softball player Lisa Jorgenson begins dating Matty Reynolds, a pitcher for the Washington Nationals.
17
The Role of Her Life (2004)

Starring:
Agnès Jaoui, Karin Viard, Jonathan Zaccaï, Marcial Di Fonzo Bo
The film tells the story of a freelance fashion magazine writer named Claire Rocher who meets Elisabeth Becker, an actress.

Genres:
Drama, Horror, Sci-Fi
Synchronic is a 2019 American science fiction horror film directed and produced by Justin Benson and Aaron Moorhead and written by Benson.

Starring:
Nancy Allison Wolfe, Liza D'Agostino, Camila Griggs, Michael Harris
Bar Girls is a lesbian-themed romantic comedy film written by Lauran Hoffman, adapted by Hoffman from her stage play of the same name for the screen in 1994.

Starring:
Ewan McGregor, Léa Seydoux, Theo James, Rashida Jones
In the not-too-distant future, the most cutting-edge technology has honed romantic relationships down to a science: A computerized test can determine the likelihood of successful partnership between two individuals, and androids—known as "synthetics"—have been designed as the ideal partners, ones who are completely understanding and will never leave.