Movies You Would Like to Watch If You Like Superintelligence (2020)
Watch these movies if you like Superintelligence (2020).
25 items, 806 votes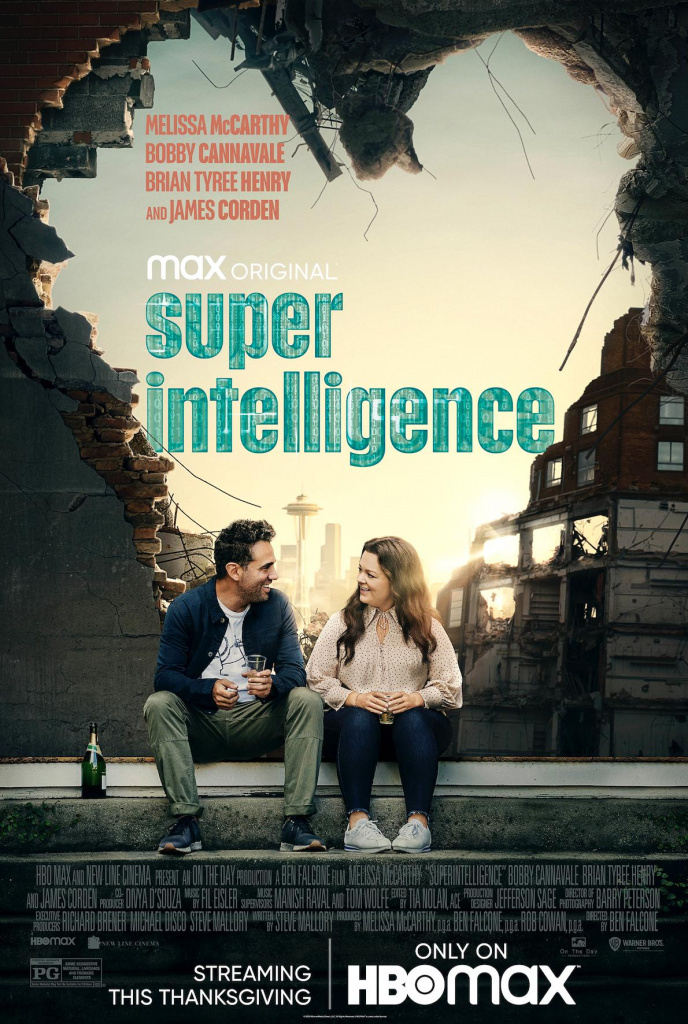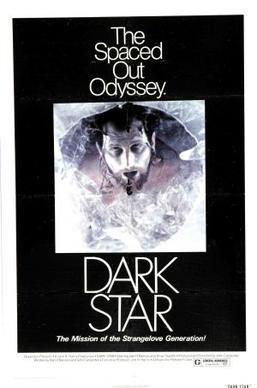 Starring:
Dan O'Bannon, Dre Pahich, Brian Narelle, Cal Kuniholm
In the mid-22nd century, mankind has begun colonizing the far reaches of the universe.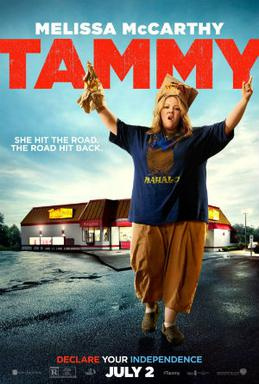 Starring:
Melissa McCarthy, Susan Sarandon, Kathy Bates, Allison Janney
In Murphysboro, Illinois, Tammy Banks strikes a deer on the way to her job at the fast food restaurant Topper Jack's, damaging her vehicle; when she arrives, her supervisor, Keith Morgan, is forced to dismiss her from the restaurant.
3
The Adventures of Buckaroo Banzai Across the 8th Dimension (1984)

Starring:
Peter Weller, John Lithgow, Ellen Barkin, Jeff Goldblum
Genres:
Adventure, Comedy, Romance
The Adventures of Buckaroo Banzai Across the 8th Dimension, often shortened to Buckaroo Banzai, is a 1984 American science fiction film produced and directed by W. D.

Starring:
Melanie Griffith, David Andrews, Pamela Gidley, Jennifer Balgobin
Genres:
Action, Adventure, Comedy
In the year 2017, the United States has fragmented into post-apocalyptic wastelands with a few civilized areas.

Starring:
Matthew McConaughey, Anne Hathaway, Jessica Chastain, Mackenzie Foy
Genres:
Adventure, Drama, Sci-Fi
Interstellar is a 2014 American-British epic science fiction film directed and produced by Christopher Nolan.

Starring:
Robert Urich, Mary Crosby, Michael D. Roberts, Anjelica Huston
Genres:
Action, Adventure, Comedy
In a distant future, water is so scarce and rationed that it is considered an immensely valuable substance, both as a commodity and as a currency in ice cubes.

Starring:
Justin Long, Emmy Rossum, Kayla Servi, Eric Winter
Genres:
Comedy, Drama, Romance
Comet is a 2014 American romantic comedy-drama film directed and written by Sam Esmail. The film stars Emmy Rossum and Justin Long.

Starring:
Ethan Hawke, River Phoenix, Jason Presson, Bradley Gregg
Genres:
Adventure, Comedy, Family
Ben Crandall is a young teenage boy living in the suburbs of San Francisco, who experiences vivid dreams about flying through clouds and over a vast, city-like circuit board, usually after falling asleep watching old sci-fi films (The War of the Worlds is a favorite).
9
Star Quest: the Odyssey (2009)

Starring:
Aaron Ginn-Forsberg, Davina Joy, Tamara McDaniel, James Ray
Star Quest: The Odyssey is a 2009 low budget American science-fiction film directed by Jon Bonnell, written by Carlos Perez, and starring Aaron Ginn-Forsberg, Davina Joy and Tamara McDaniel.

Starring:
John Livingston, Sabrina Lloyd, Bruno Campos, Rueben Grundy
Genres:
Comedy, Drama, Romance
Rand is a computer animator, who has created an artificial intelligence creature designed to interact with children and teach them responsibility.
11
Hell Comes to Frogtown (1988)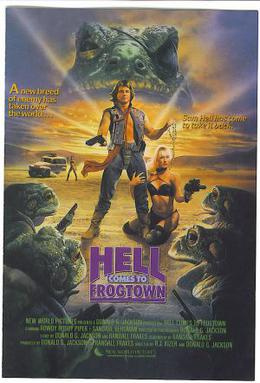 Starring:
Julius LeFlore, RCB, Roddy Piper, William Smith
Genres:
Action, Comedy, Sci-Fi
This film is set in a post-apocalyptic wasteland where few fertile men and women exist due to atomic fallout.

Starring:
Ewan McGregor, Léa Seydoux, Theo James, Rashida Jones
In the not-too-distant future, the most cutting-edge technology has honed romantic relationships down to a science: A computerized test can determine the likelihood of successful partnership between two individuals, and androids—known as "synthetics"—have been designed as the ideal partners, ones who are completely understanding and will never leave.

Starring:
Adam Devine, Alexandra Shipp, Rose Byrne, Ron Funches
Genres:
Comedy, Romance, Sci-Fi
Phil's coworkers Craig (Ron Funches) and Elaine (Charlyne Yi) invite him to play kickball, but the socially inept Phil declines.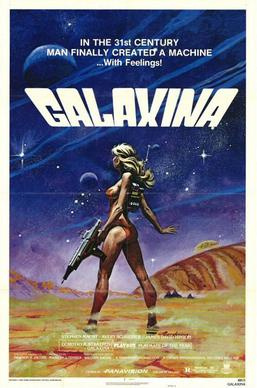 Starring:
Stephen Macht, Avery Schreiber, J.D. Hinton, Dorothy Stratten
In 3008, the crew of the Intergalactic Space Police cruiser Infinity is on patrol duty in deep space.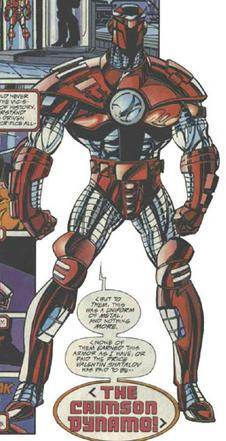 Starring:
David Chokachi, C. Thomas Howell, Julia Rose, Tony Amendola
The crew of the first manned mission to Mars crash land on the surface in search of a clean everlasting power source they believe to be hidden somewhere beneath the ground.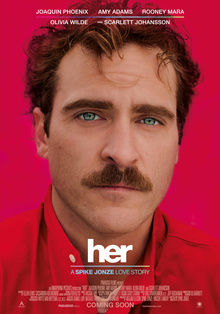 Starring:
Joaquin Phoenix, Amy Adams, Scarlett Johansson, Rooney Mara
Genres:
Drama, Romance, Sci-Fi
Her is a 2013 American science-fiction romantic drama film written, directed, and produced by Spike Jonze. It marks Jonze's solo screenwriting debut.

Starring:
Emma Caulfield Ford, Scott Holroyd, Kali Rocha, Katherine Von Till
Genres:
Comedy, Drama, Romance
The concept of TiMER is that a wrist implant is available that counts down to the day when the user will meet his or her soulmate.

Starring:
Sebastian Cavazza, Stoya, Marusa Majer, Kirsty Besterman
Genres:
Drama, Romance, Sci-Fi
In a socialist world in 2148 the Ederlezi Corporation undertakes a space mission to the Alpha Centauri star system.
19
Carry on Abroad (1972)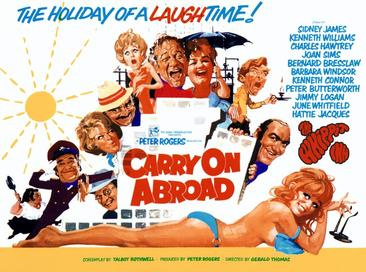 Starring:
Sidney James, Kenneth Williams, Charles Hawtrey, Joan Sims
The film opens with pub landlord and frequent holidaymaker Vic Flange (Sid James) openly flirting with the sassy saucepot widow Sadie Tompkins (Barbara Windsor) as his battleaxe wife, Cora (Joan Sims), looks on with disdain.
20
Mission to Mars (2000)

Starring:
Tim Robbins, Gary Sinise, Don Cheadle, Connie Nielsen
Genres:
Adventure, Sci-Fi, Thriller
In 2020, the Mars I mission launches for planet Mars, commanded by Luke Graham (Don Cheadle).