Movies You Would Like to Watch If You Like Don't Worry, He Won't Get Far on Foot (2018)
Movies similar to Don't Worry, He Won't Get Far on Foot (2018).
25 items, 811 votes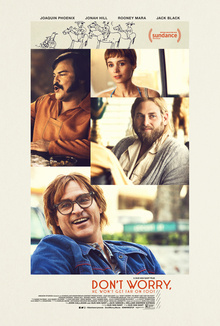 1
The Wolf of Wall Street (2013)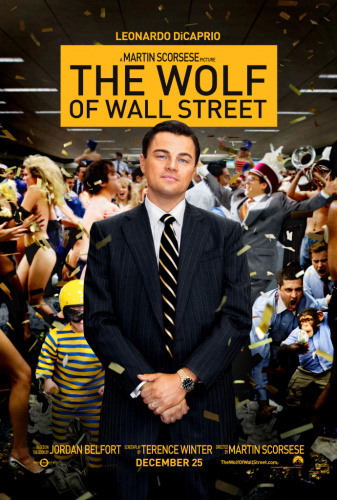 Starring:
Leonardo DiCaprio, Jonah Hill, Margot Robbie, Matthew McConaughey
Genres:
Biography, Crime, Drama
The Wolf of Wall Street is a 2013 American biographical black comedy crime film directed by Martin Scorsese and written by Terence Winter, based on the 2007 memoir of the same name by Jordan Belfort.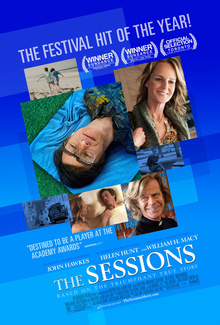 Starring:
John Hawkes, Helen Hunt, William H. Macy, Moon Bloodgood
Genres:
Biography, Comedy, Drama
In Berkeley, California, in 1988, Mark O'Brien is a 38 year old poet who is forced to live in an iron lung due to complications from polio.
3
Good Will Hunting (1997)

Starring:
Robin Williams, Matt Damon, Ben Affleck, Stellan Skarsgård
Twenty-year-old Will Hunting (Matt Damon) of South Boston is a self-taught genius, though he works as a janitor at MIT and spends his free time drinking with his friends Chuckie, Billy, and Morgan.

Starring:
Sandra Bullock, Viggo Mortensen, Dominic West, Elizabeth Perkins
Gwen Cummings (Sandra Bullock) spends her nights in a drunken haze with her boyfriend, Jasper (Dominic West).

Starring:
Steve Carell, Maura Tierney, Jack Dylan Grazer, Oakley Bull
New York Times writer David Sheff's teenage son Nicholas (Nic) goes missing, reappearing in their home two days later.

Starring:
Jonah Hill, Miles Teller, Steve Lantz, Gregg Weiner
Genres:
Biography, Comedy, Crime
In 2005, David Packouz is a massage therapist living in Miami, Florida with his girlfriend Iz.

Starring:
Jake Gyllenhaal, Tatiana Maslany, Miranda Richardson, Richard Lane Jr.
Jeff Bauman is a well-intentioned but underachieving Boston native who works at the deli counter of a Costco and lives in a small two-bedroom apartment with his alcoholic mother Patty.

Starring:
Sean Penn, Josh Brolin, Emile Hirsch, Diego Luna
Using flashbacks from a statement recorded late in life and archival footage for atmosphere, this film traces Harvey Milk's career from his 40th birthday to his death.

Starring:
Nicole Kidman, Matt Dillon, Joaquin Phoenix, Casey Affleck
Genres:
Comedy, Crime, Drama
Suzanne Stone has always been obsessed with being on television, aspiring to become a world-famous broadcast journalist.
10
Can You Ever Forgive Me? (2018)

Starring:
Melissa McCarthy, Richard E. Grant, Dolly Wells, Ben Falcone
Genres:
Biography, Comedy, Crime
In 1991, following the critical and commercial failure of her biography of Estée Lauder, author Lee Israel struggles with financial troubles, writer's block, and alcoholism.
11
My Own Private Idaho (1991)

Starring:
River Phoenix, Keanu Reeves, James Russo, William Richert
My Own Private Idaho is a 1991 American independent adventure drama film written and directed by Gus Van Sant, loosely based on Shakespeare's Henry IV, Part 1, Henry IV, Part 2, and Henry V.
12
American Splendor (2003)

Starring:
Paul Giamatti, Shari Springer Berman, Harvey Pekar, Chris Ambrose
Genres:
Biography, Comedy, Drama
The film opens in the year 1950. It's Halloween and an 11-year-old Harvey Pekar refuses to dress up as a superhero while trick-or-treating.

Starring:
Sunny Suljic, Katherine Waterston, Lucas Hedges, Na-kel Smith
Set in 1996, 13-year-old Stevie lives in Palms, Los Angeles with his abusive older brother Ian and single mother Dabney.

Starring:
Gabe Nevins, Daniel Liu, Taylor Momsen, Jake Miller
Genres:
Crime, Drama, Mystery
Paranoid Park is a 2007 psychological drama film written and directed by Gus Van Sant.

Starring:
Chloë Grace Moretz, Thomas Mann, Richard Armitage, Carrie-Anne Moss
21-year-old Susannah Cahalan (Chloë Grace Moretz) is a writer for The New York Post who lives with her new boyfriend Stephen (Thomas Mann).

Starring:
Lucas Hedges, Nicole Kidman, Joel Edgerton, Russell Crowe
Jared Eamons is the son of Marshall Eamons, a successful car dealer and Baptist preacher in Arkansas, and Nancy Eamons, a self-styled hairdresser.

Starring:
Mia Wasikowska, Henry Hopper, Ryô Kase, Schuyler Fisk
Restless is a 2011 American romantic drama film directed by Gus Van Sant and written by Jason Lew. It stars Henry Hopper and Mia Wasikowska.

Starring:
Tim Streeter, Doug Cooeyate, Ray Monge, Nyla McCarthy
The story follows relationship between Walt, a gay store clerk, and two younger Mexican boys, Johnny and Roberto Pepper.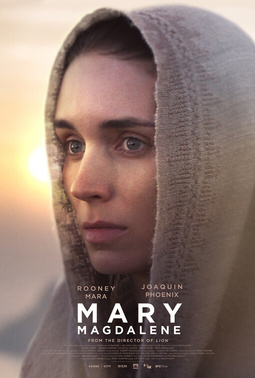 Starring:
Rooney Mara, Joaquin Phoenix, Chiwetel Ejiofor, Tahar Rahim
In the year AD 30 when Judea was under the control of the Roman Empire, a woman named Mary from the small town of Magdala begins to follow Jesus of Nazareth.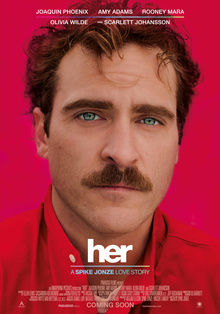 Starring:
Joaquin Phoenix, Amy Adams, Scarlett Johansson, Rooney Mara
Genres:
Drama, Romance, Sci-Fi
Her is a 2013 American science-fiction romantic drama film written, directed, and produced by Spike Jonze. It marks Jonze's solo screenwriting debut.