Movies Similar to Death in Venice (1971)
Watch movies if you like Death in Venice (1971).
17 items, 441 votes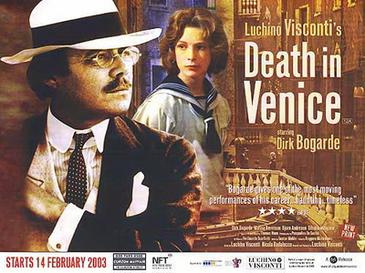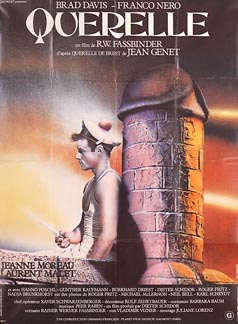 Starring:
Brad Davis, Franco Nero, Jeanne Moreau, Laurent Malet
The plot centers on the handsome Belgian sailor Georges Querelle, who is also a thief and murderer.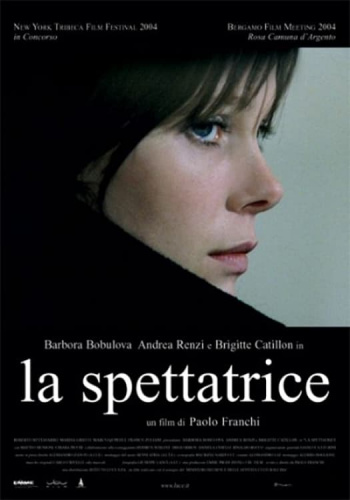 The Spectator (Italian: La spettatrice) is a 2004 Italian romance-drama film written and directed by Paolo Franchi. It was screened at the 2004 Tribeca Film Festival.
3
My Own Private Idaho (1991)

Starring:
River Phoenix, Keanu Reeves, James Russo, William Richert
My Own Private Idaho is a 1991 American independent adventure drama film written and directed by Gus Van Sant, loosely based on Shakespeare's Henry IV, Part 1, Henry IV, Part 2, and Henry V.

Starring:
Dirk Bogarde, Ellen Burstyn, John Gielgud, David Warner
On the eve of his 78th birthday, the ailing, alcoholic writer Clive Langham spends a painful and sleepless night mentally composing and recomposing scenes for a novel in which characters based on his own family are shaped by his fantasies and memories, alongside his caustic commentary on their behaviour.
5
The Comfort of Strangers (1990)

Starring:
Christopher Walken, Rupert Everett, Natasha Richardson, Helen Mirren
Unmarried English couple Colin and Mary are vacationing in Venice for a second time, in an attempt to rekindle their passionless relationship.

Starring:
Brady Corbet, Joseph Gordon-Levitt, Elisabeth Shue, Chase Ellison
Two eight-year-old Little League teammates, Neil McCormick and Brian Lackey, both experience life-altering events during the summer of 1981 in Hutchinson, Kansas.

Starring:
Ana Cristina de Oliveira, Nuno Gil, João Carreira, Teresa Madruga
Two Drifters (also known as Odete) is a Portuguese feature film directed by João Pedro Rodrigues, produced at the independent production company Rosa Filmes and released in 2005.
8
The Night Porter (1974)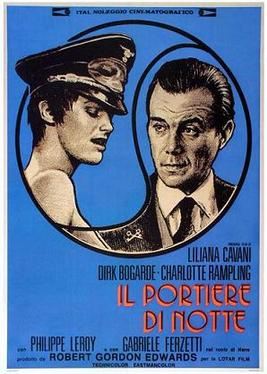 Starring:
Dirk Bogarde, Charlotte Rampling, Philippe Leroy, Gabriele Ferzetti
During World War II, Maximilian Theo Aldorfer, a former Nazi Schutzstaffel (SS) officer who had posed as a doctor to take sensational photographs in concentration camps, and Lucia Atherton, a teenage girl interred in a concentration camp due to her father's Socialist political ties, had an ambiguous sadomasochistic relationship.

Starring:
François Truffaut, Nathalie Baye, Jean Dasté, Patrick Maléon
The action takes place ten years after the end of World War I in a small town in France.

Starring:
Chao-jung Chen, Kang-sheng Lee, Kuei-Mei Yang, Yi-Ching Lu
Hsiao-kang (Lee Kang-sheng), a young salesman, discovers a key to an apartment in its lock and takes it.
11
The Flower of My Secret (1995)

Starring:
Marisa Paredes, Juan Echanove, Carme Elias, Rossy de Palma
Leocadia ("Leo") Macías (Marisa Paredes) writes popular romance novels under a pen name, Amanda Gris. Unlike her romantic ("pink") novels, her love life is troubled.

Starring:
Oleg Yankovskiy, Erland Josephson, Domiziana Giordano, Patrizia Terreno
The Russian writer Andrei Gorchakov (Oleg Yankovsky) travels to Italy to research the life of 18th-century Russian composer Pavel Sosnovsky, who lived there and committed suicide after his return to Russia.
13
Take Care of My Cat (2001)

Starring:
Doona Bae, Yo-won Lee, Ji-young Ok, Eung-ju Lee
In the bleak industrial landscape of historical port city of Incheon, five young women struggle to transition from high school to the adult world.
14
Enchanted April (1991)

Starring:
Alfred Molina, Joan Plowright, Miranda Richardson, Polly Walker
Elizabeth von Arnim's novel tells of four dissimilar women in 1920s England who leave their rainy, grey environments to go on holiday in Italy. Mrs. Arbuthnot and Mrs.
15
Anatomy of Hell (2004)

Starring:
Amira Casar, Rocco Siffredi, Alexandre Belin, Manuel Taglang
Teetering on the edge of overwhelming ennui, a lonely and dejected woman pays a gay man to join her for a daring, four-day exploration of sexuality in which both reject all convention and smash all boundaries while locked away from society in an isolated estate.
16
Nelly & Monsieur Arnaud (1995)

Starring:
Emmanuelle Béart, Michel Serrault, Jean-Hugues Anglade, Claire Nadeau
Nelly (Béart) is married to Jerôme (Berling), a man who is unemployed and has stopped searching for work.
17
Carry on Abroad (1972)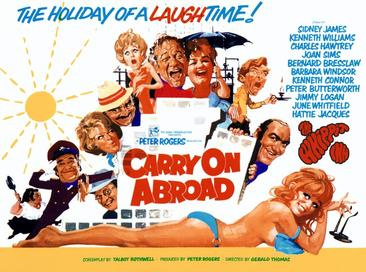 Starring:
Sidney James, Kenneth Williams, Charles Hawtrey, Joan Sims
The film opens with pub landlord and frequent holidaymaker Vic Flange (Sid James) openly flirting with the sassy saucepot widow Sadie Tompkins (Barbara Windsor) as his battleaxe wife, Cora (Joan Sims), looks on with disdain.