Movies Most Similar to Sunday Bloody Sunday (1971)
Movies like Sunday Bloody Sunday (1971).
19 items, 518 votes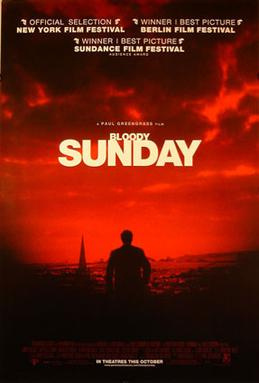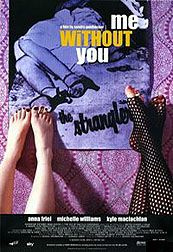 Starring:
Anna Friel, Michelle Williams, Ella Jones, Anna Popplewell
This drama charts the development of the friendship between two different girls living in the UK, Holly (Michelle Williams) and Marina (Anna Friel), from their teenage years during the late 1970s to the present day.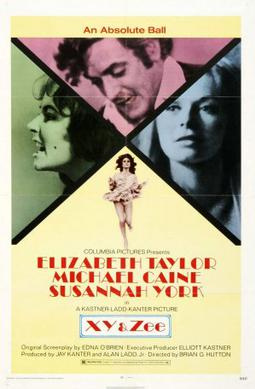 Starring:
Elizabeth Taylor, Michael Caine, Susannah York, Margaret Leighton
Zee and Co (also known as X Y and Zee and Zee and Company) is a 1972 British drama film directed by Brian G.

Starring:
Ken Robertson, Tony Westrope, Rachel Nicholas James, Maureen Dolan
The film realistically portrays day-to-day gay life in London at the time.

Starring:
Chao-jung Chen, Kang-sheng Lee, Kuei-Mei Yang, Yi-Ching Lu
Hsiao-kang (Lee Kang-sheng), a young salesman, discovers a key to an apartment in its lock and takes it.
5
Nelly & Monsieur Arnaud (1995)

Starring:
Emmanuelle Béart, Michel Serrault, Jean-Hugues Anglade, Claire Nadeau
Nelly (Béart) is married to Jerôme (Berling), a man who is unemployed and has stopped searching for work.

Starring:
Michael Ontkean, Kate Jackson, Harry Hamlin, Wendy Hiller
Zack Elliot is a successful young oncologist in the Los Angeles area married to Claire, an equally successful television network executive during the early 1980s.

Starring:
Julia Blake, Charles 'Bud' Tingwell, Kristine Van Pellicom, Kenny Aernouts
Innocence is a 2000 Australian film directed by Paul Cox.
8
A Home at the End of the World (2004)

Starring:
Colin Farrell, Dallas Roberts, Robin Wright, Sissy Spacek
A Home at the End of the World is a 2004 drama film directed by Michael Mayer and starring Colin Farrell, Robin Wright Penn, Dallas Roberts, and Sissy Spacek.
9
Race You to the Bottom (2005)

Starring:
Ruben Dario, Kristin Hensley, Cole Williams, Jer Adrianne Lelliott
Race You to the Bottom is the debut studio album by American hard rock band New Medicine, released through Photo Finish Records and Atlantic on September 27, 2010.

Starring:
Jonathan Slavin, Scotch Ellis Loring, Susan Slome, Mike Begovich
A despondent gay man throws his life and relationships into turmoil when he volunteers for a controversial pharmaceutical study for a drug designed to make gay men straight.

Starring:
Élodie Bouchez, Gaël Morel, Stéphane Rideau, Frédéric Gorny
The film is set in southwest France in 1962. François (Gaël Morel), a shy young man from the lower middle class, is working towards his high school diploma.

Starring:
Elliott Gould, Bibi Andersson, Max von Sydow, Sheila Reid
In a village, Karin Vergerus, married to a man named Andreas with children, visits a hospital where her mother has died.

Starring:
Anne Reid, Daniel Craig, Anna Wilson-Jones, Peter Vaughan
May (played by Anne Reid) is an unremarkable grandmother from Northern England.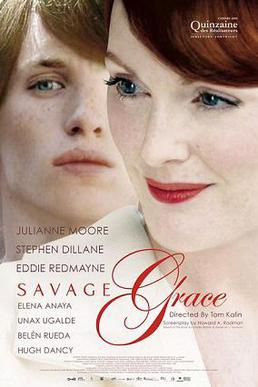 Starring:
Julianne Moore, Eddie Redmayne, Stephen Dillane, Anne Reid
The film is based on the true story of Barbara Daly Baekeland (Moore), her husband Brooks Baekeland (Dillane), heir to the Bakelite plastics fortune, and their only child Antony (Redmayne), who was diagnosed with schizophrenia.
15
The Marriage of Maria Braun (1979)

Starring:
Hanna Schygulla, Klaus Löwitsch, Ivan Desny, Gisela Uhlen
The film starts in Germany in 1943. During an Allied bombing raid Maria marries the soldier Hermann Braun.
16
Ten Tiny Love Stories (2002)

Starring:
Radha Mitchell, Alicia Witt, LisaGay Hamilton, Rebecca Tilney
Ten Tiny Love Stories is a 2001 drama film directed by Rodrigo García and starring Lisa Gay Hamilton and Radha Mitchell.

Starring:
Natalie Portman, Jude Law, Clive Owen, Julia Roberts
A beautiful young woman (Natalie Portman) and Dan Woolf (Jude Law) see each other for the first time from opposite sides of a street as they are walking toward each other, among many other rush-hour pedestrians.
18
The Browning Version (1994)

Andrew Crocker-Harris (Albert Finney) is a veteran teacher of Greek and Latin at a British public school.
19
Carry on Abroad (1972)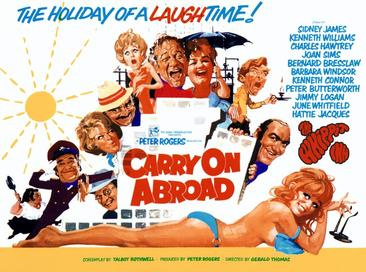 Starring:
Sidney James, Kenneth Williams, Charles Hawtrey, Joan Sims
The film opens with pub landlord and frequent holidaymaker Vic Flange (Sid James) openly flirting with the sassy saucepot widow Sadie Tompkins (Barbara Windsor) as his battleaxe wife, Cora (Joan Sims), looks on with disdain.