Movies Like Rabbit, Run (1970)
Movies like Rabbit, Run (1970).
15 items, 404 votes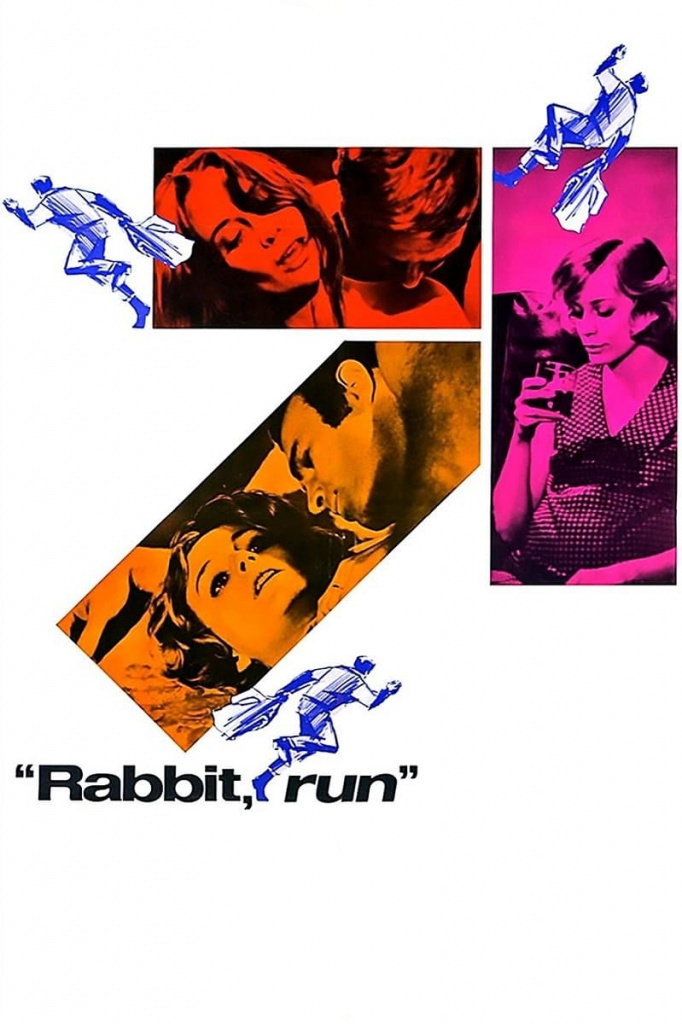 1
The Pursuit of Happiness (1971)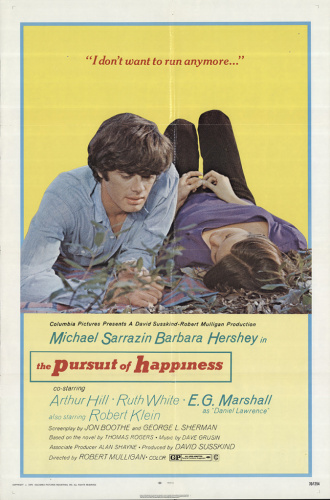 Starring:
Michael Sarrazin, Barbara Hershey, Arthur Hill, Ruth White
Disenchanted college student William Popper (Michael Sarrazin) is convicted of vehicular manslaughter for killing a woman with his car.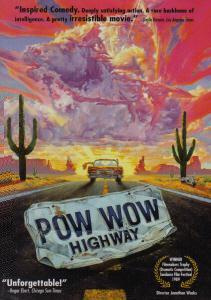 Starring:
Gary Farmer, A Martinez, Joanelle Romero, Amanda Wyss
A member of the Northern Cheyenne tribe of Lame Deer, Montana, Buddy Red Bow (Martinez), a quick-tempered activist, is battling greedy developers.
3
Gardens of Stone (1987)

Starring:
James Caan, Anjelica Huston, James Earl Jones, D.B. Sweeney
Genres:
Drama, Romance, War
A hardened Korean and Vietnam War veteran, Sergeant First Class Clell Hazard (James Caan) would rather be an instructor at the U. S.

Starring:
Kate Beckinsale, Sam Rockwell, Michael Angarano, Jeannetta Arnette
Genres:
Crime, Drama, Romance
On a cold afternoon, with snow on the ground, a high school band in a small Pennsylvania town is practicing for the season's last football game, when they hear gunshots while their teacher, Mr.

Starring:
Patrick Swayze, Piper Laurie, Lee Richardson, Mary McDonnell
Chuck "Tiger" Warsaw (Swayze) brought sorrow to his family fifteen years earlier when he shot his father Michael (Lee Richardson) and made him a semi-invalid.

Starring:
Jon Voight, Faye Dunaway, Ricky Schroder, Jack Warden
Billy Flynn (Jon Voight) is an ex-boxing champion in the city of Hialeah, Florida, who is trying to settle down as a horse trainer after giving up his boxing title.

Starring:
Alan Arkin, Rob Reiner, Vincent Gardenia, Anjanette Comer
Benny Fikus decides to cash in on his business' fire insurance by committing arson.

Starring:
Michael Ontkean, Kate Jackson, Harry Hamlin, Wendy Hiller
Zack Elliot is a successful young oncologist in the Los Angeles area married to Claire, an equally successful television network executive during the early 1980s.
9
The Screaming Woman (1972)

Starring:
Olivia de Havilland, Ed Nelson, Laraine Stephens, Joseph Cotten
Genres:
Drama, Horror, Thriller
De Havilland plays Laura Wynant, a wealthy former mental patient who has travelled to her country estate to recuperate.
10
Hide in Plain Sight (1980)

Starring:
James Caan, Jill Eikenberry, Robert Viharo, Joe Grifasi
Divorced father Thomas Hacklin discovers, on visiting his children, that his ex-wife's residence has been abandoned; he is unable to locate or contact them.
11
Diary of a Mad Housewife (1970)

Starring:
Richard Benjamin, Frank Langella, Carrie Snodgress, Lorraine Cullen
Tina Balser, an educated, frustrated housewife and mother, is in a loveless marriage with Jonathan, an insufferable, controlling, emotionally abusive, social-climbing lawyer in New York City.
12
Double Indemnity (1973)

Starring:
Richard Crenna, Lee J. Cobb, Robert Webber, Samantha Eggar
Genres:
Crime, Drama, Romance
A scheming wife lures an insurance investigator into helping murder her husband and then declare it an accident.

Starring:
James Caan, Peter Boyle, Sally Kellerman, Louise Lasser
Genres:
Comedy, Crime, Thriller
Car thief Dick Kanipsia gets out on parole from a penitentiary.
14
Number One with a Bullet (1987)

Genres:
Action, Crime, Thriller
Nick Barzack ("Berserk"), an irrational, unkempt and unpredictable cop, and Frank Hazeltine, his cultured, polite, and suave partner, follow a circuitous and highly circumstantial trail of clues, evidence, witnesses, and accomplices through Los Angeles.
15
Carry on Abroad (1972)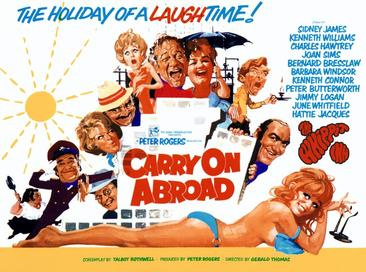 Starring:
Sidney James, Kenneth Williams, Charles Hawtrey, Joan Sims
The film opens with pub landlord and frequent holidaymaker Vic Flange (Sid James) openly flirting with the sassy saucepot widow Sadie Tompkins (Barbara Windsor) as his battleaxe wife, Cora (Joan Sims), looks on with disdain.