Movies You Would Like to Watch If You Like the Rider (2017)
Movies to watch if you like The Rider (2017).
40 items, 1599 votes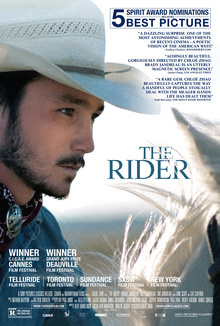 1
The Hi-lo Country (1998)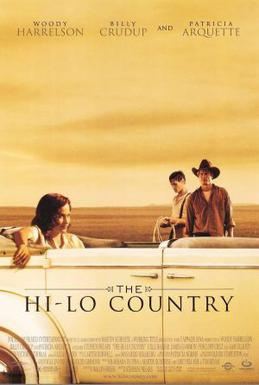 Starring:
Billy Crudup, Woody Harrelson, Patricia Arquette, Cole Hauser
Genres:
Drama, Romance, Western
In the early post-World War II years, best friends Big Boy Matson (Woody Harrelson) and Pete Calder (Billy Crudup) return home to find half of their town employed by corporate cattle baron Jim Ed Love (Sam Elliott).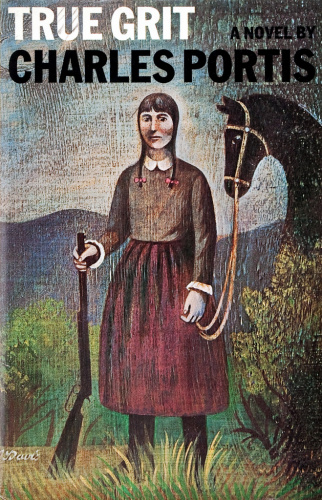 Starring:
Jeff Bridges, Matt Damon, Hailee Steinfeld, Josh Brolin
True Grit is a 2010 American Revisionist Western film directed, written, produced, and edited by the Coen brothers and executive produced by Steven Spielberg.
3
When the Legends Die (1972)

Starring:
Richard Widmark, Frederic Forrest, Luana Anders, Vito Scotti
= A Ute Indian youth, Tom Black Bull (Frederic Forrest), leaves the reservation to enter the rodeo life.

Starring:
Steve McQueen, Robert Preston, Ida Lupino, Ben Johnson
Junior "JR" Bonner is a rodeo rider who is slightly "over the hill".
5
Songs My Brothers Taught Me (2015)

Starring:
John Reddy, Jashaun St. John, Taysha Fuller, Eleonore Hendricks
Jashaun Winters and John Winters are two full siblings, living with their mother, Lisa (Irene Bedard) on the Pine Ridge Indian Reservation.

Starring:
Robert Duvall, James Franco, Darien Willardson, Angie Cepeda
Genres:
Crime, Drama, Western
A Texas Ranger Samantha Payne opens up a fifteen-year-old missing persons case and begins to suspect that the missing boy was murdered - and that a local rancher was involved.
7
The Ballad of Lefty Brown (2017)

Starring:
Bill Pullman, Peter Fonda, Stephen Alan Seder, Kathy Baker
Genres:
Action, Drama, Western
In 1889 Montana, a man stumbles out of a saloon after being shot in the back.

Starring:
Luke Perry, Stephen Baldwin, James Rebhorn, Cameron Finley
Genres:
Biography, Drama, Sport
While growing up in Oklahoma, young Lane Frost (Cameron Finley) learns the tricks of the bull riding trade at the hand of his father, Clyde (James Rebhorn), an accomplished rodeo bronco rider himself.
9
The Horse Whisperer (1998)

Starring:
Robert Redford, Kristin Scott Thomas, Sam Neill, Dianne Wiest
Genres:
Drama, Romance, Western
Teenager Grace MacLean (Scarlett Johansson) and her best friend Judith (Kate Bosworth) go out early one winter's morning to ride their horses, Pilgrim and Gulliver.
10
Cattle Annie and Little Britches (1981)

Starring:
Scott Glenn, Diane Lane, Burt Lancaster, Amanda Plummer
The outlaws the girls find are the demoralized remnants of the Doolin-Dalton gang, led by an historically inaccurately aged Bill Doolin (Burt Lancaster at 67).

Starring:
Clint Eastwood, Michael Moriarty, Carrie Snodgress, Sydney Penny
Outside the snowy mountain town of Lahood, California, thugs working for big-time miner Coy LaHood destroy the camp of a group of prospectors and their families.

Starring:
Clint Eastwood, Gene Hackman, Morgan Freeman, Richard Harris
In 1881, in Big Whiskey, Wyoming, two cowboys — Quick Mike and Davey Bunting — slash prostitute Delilah Fitzgerald's face with a knife, permanently disfiguring her, after she laughs at Quick Mike's small penis.
13
Django Unchained (2012)

Starring:
Jamie Foxx, Christoph Waltz, Leonardo DiCaprio, Kerry Washington
In early 1858 Texas, brothers Ace and Dicky Speck drive a group of shackled black slaves on foot.

Starring:
Sam Elliott, Laura Prepon, Krysten Ritter, Nick Offerman
Genres:
Drama, Romance, Western
Lee Hayden (Elliott) is an aging Western actor with a golden voice, but his best performances are decades behind him.
15
Bury My Heart at Wounded Knee (2007)

Starring:
Aidan Quinn, Adam Beach, August Schellenberg, Anna Paquin
Genres:
Drama, History, Western
The plot, which is based on events covered by several chapters of Brown's book, other sources, and on real events, revolves around four main characters: Charles Eastman né Ohiyesa (Beach), a young, mixed-race Sioux doctor educated at Dartmouth and Boston University, who is held up as proof of the success of assimilation; Sitting Bull (Schellenberg), the Sioux chief who refuses to submit to U.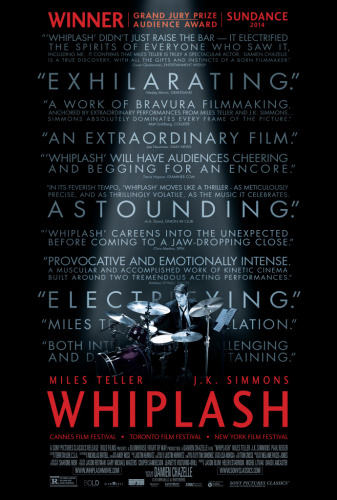 Starring:
Miles Teller, J.K. Simmons, Melissa Benoist, Paul Reiser
Andrew Neiman is a first-year student at the prestigious Shaffer Conservatory in New York City.

Robertson's title character is a professional cowboy who wants to work the rodeo circuit and is given the chance by a rodeo impresario: this stroke of luck after he is released from jail for the passing of bad checks.

Starring:
Robert Pattinson, Mia Wasikowska, David Zellner, Nathan Zellner
Genres:
Comedy, Drama, Western
Samuel Alabaster, an affluent pioneer, intends to propose to and marry the love of his life, Penelope. In town he hires Parson Henry, a drunkard, to officiate it.

Starring:
Scott Shepherd, Rosamund Pike, Ava Cooper, Stella Cooper
Circa 1892, settler Rosalee Quaid and her family are attacked by a Comanche war group who kill her husband and three children.
20
The Electric Horseman (1979)

Starring:
Robert Redford, Jane Fonda, Valerie Perrine, Willie Nelson
Genres:
Comedy, Drama, Romance
Norman "Sonny" Steele is a former championship rodeo rider who has sold out to a business conglomerate and is now reduced to making public appearances to sell a brand of breakfast cereal.