Movies Most Similar to Da 5 Bloods (2020)
Watch movies if you like Da 5 Bloods (2020).
25 items, 798 votes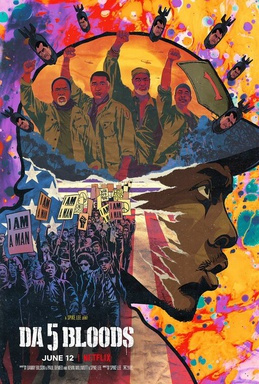 1
A Bright Shining Lie (1998)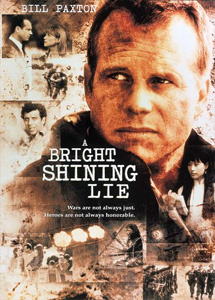 Starring:
Bill Paxton, Bo Eason, William L. Mansey, Karina Logue
A Bright Shining Lie is a 1998 American made-for-television war drama film based on Neil Sheehan's book of the same name and the true story of John Paul Vann's experience in the Vietnam War.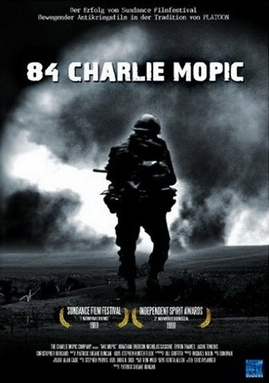 Starring:
Jonathan Emerson, Nicholas Cascone, Jason Tomlins, Christopher Burgard
84C MoPic (also known as 84 Charlie MoPic) is a 1989 American independent found footage war drama film written and directed by Patrick Sheane Duncan.
3
Gardens of Stone (1987)

Starring:
James Caan, Anjelica Huston, James Earl Jones, D.B. Sweeney
Genres:
Drama, Romance, War
A hardened Korean and Vietnam War veteran, Sergeant First Class Clell Hazard (James Caan) would rather be an instructor at the U. S.
4
Go Tell the Spartans (1978)

Starring:
Burt Lancaster, Craig Wasson, Jonathan Goldsmith, Marc Singer
Major Asa Barker has been given command of a poorly manned outpost overlooking three villages named Boo Jum, Mung Tau and Hat Song.

Starring:
Matthew Modine, Nicolas Cage, John Harkins, Sandy Baron
Birdy is a 1984 American drama film based on William Wharton's 1978 novel of the same name. Directed by Alan Parker, it stars Matthew Modine and Nicolas Cage.

Starring:
Ken Wahl, Cheryl Ladd, Stephen Lee, Annie McEnroe
Purple Hearts is a 1984 war film directed by Sidney J. Furie and starring Ken Wahl and Cheryl Ladd.

Starring:
Tony Pierce, Robert F. Lyons, Michael Dudikoff, Michael DeLorenzo
Lt.

Starring:
Travis Fimmel, Toby Blome, Alexander England, Aaron Glenane
Genres:
Action, Drama, War
The film opens with a mortar attack on the 1st Australian Task Force (1 ATF) base at Nui Dat by the Viet Cong (VC) and People's Army of Vietnam (PAVN).
9
The Walking Dead (1995)

Starring:
Allen Payne, Eddie Griffin, Joe Morton, Vonte Sweet
Genres:
Action, Drama, War
In 1972 North Vietnam, short-timer Marines are dispatched by helicopter to conduct their last mission: to evacuate the survivors from a POW camp abandoned by the Viet Cong.
10
Born on the Fourth of July (1989)

Starring:
Tom Cruise, Bryan Larkin, Raymond J. Barry, Caroline Kava
Genres:
Biography, Drama, War
Born on the Fourth of July is a 1989 American biographical war drama film based on the eponymous 1976 autobiography by Ron Kovic.
11
The Deer Hunter (1978)

Starring:
Robert De Niro, Christopher Walken, John Cazale, John Savage
The Deer Hunter is a 1978 American epic war drama film co-written and directed by Michael Cimino about a trio of steelworkers whose lives were changed forever after fighting in the Vietnam War.
12
The Boys in Company C (1978)

Starring:
Stan Shaw, Andrew Stevens, James Canning, Michael Lembeck
In August 1967, a group of boys arrive at the USMC induction center. They include hippie and draft dodger Dave Brisbee, who is delivered in handcuffs by FBI agents.

Starring:
Carol Burnett, Ned Beatty, Dennis Erdman, Sherry Hursey
Friendly Fire is an American television movie first broadcast on the ABC network on April 22, 1979.
14
The Iron Triangle (1989)

Starring:
Beau Bridges, Haing S. Ngor, Liem Whatley, Johnny Hallyday
The Iron Triangle is a 1989 film about the Vietnam War shot in Sri Lanka and directed by Eric Weston. The story is based on the diary of an unknown Viet Cong Soldier.
15
The Last Full Measure (2019)

Starring:
Sebastian Stan, Alison Sudol, Asher Miles Fallica, LisaGay Hamilton
The true story of Vietnam War hero William H. Pitsenbarger (Jeremy Irvine), a U. S. Air Force Pararescueman (also known as a PJ) who personally saved over sixty men.
16
Missing in America (2005)

Starring:
Danny Glover, Ron Perlman, Linda Hamilton, Zoe Weizenbaum
Jake (played by Danny Glover), a reclusive Vietnam War veteran, has lived in a cabin in the woods of the Pacific Northwest for 35 years, plagued with guilt over the loss of men under his command.
17
Full Metal Jacket (1987)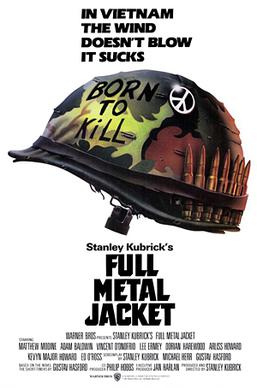 Starring:
Matthew Modine, R. Lee Ermey, Vincent D'Onofrio, Adam Baldwin
During the United States' involvement in the Vietnam War, a group of recruits arrive at Parris Island.

Starring:
Charlie Sheen, Tom Berenger, Willem Dafoe, Keith David
Platoon is a 1986 American war film written and directed by Oliver Stone, starring Tom Berenger, Willem Dafoe, Charlie Sheen, Keith David, Kevin Dillon, John C.

Starring:
Gene Hackman, Danny Glover, Jerry Reed, David Marshall Grant
During the last days of the Vietnam War, USAF Lieutenant colonel Iceal E.
20
The Hanoi Hilton (1987)

Starring:
Michael Moriarty, Paul Le Mat, John Edwin Shaw, Ken Wright
The Hanoi Hilton is a 1987 Vietnam War film which focuses on the experiences of American prisoners of war who were held in the infamous Hoa Lo Prison in Hanoi during the 1960s and 1970s and the story is told from their perspectives.